Director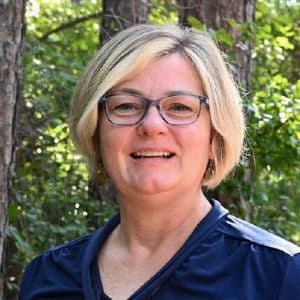 Writing Consultants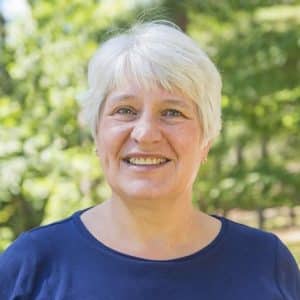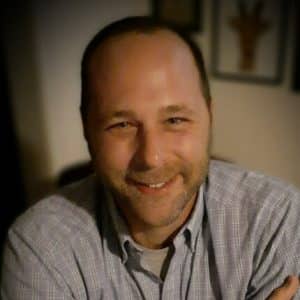 Student Writing Consultants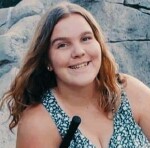 Kamdyn Balko is a junior from Pennsylvania, majoring in Elementary and Special Education and minoring in Professional Tennis Management. She aspires to teach at the 2nd and 4th grade level and become a tennis pro/coach. She is a member of the Methodist University Women's Tennis team, SAAC, PTMSA, SNCAE, and NSLS. Kamdyn loves iced coffee, and when traveling, she is always on the lookout for picture-worthy places with good food.
---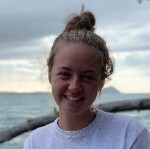 Sydney Bird is majoring in Applied Forensic Science and Criminal Justice and minoring in Professional Tennis Management and Psychosocial Aspects of Sports and Coaching. She is also an RA in Weaver Hall and is a member of the Women's Varsity Tennis Team. She will graduate in spring of 2023 and aspires to become a criminal investigator. Originally from Lancaster, Ohio, Sydney loves going on spontaneous adventures, reading, hanging out with friends, and learning something new every day.  She aims to hike every state park in North Carolina and, so far, has bagged 5 out of 41.
---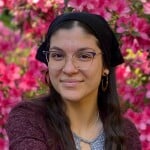 Deanna Glus is a junior at Methodist University, majoring in Kinesiology and minoring in English. Her plans after undergrad include occupational therapy school; she also aims to complete a Hand Therapy Fellowship course. Deanna is a Fayetteville native yet hopes to live in the mountains one day. Deanna is active in the MU Chorale and Student Government Association. When Deanna is not studying, she can be found sewing, listening to music, or crafting.
---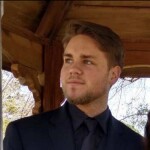 Ryan Martin is a junior who is double majoring in Industrial & Systems Engineering and Mathematics. He is originally from California but moved to Fayetteville several years ago. He plans to pursue a career in Systems Engineering after graduating. On campus, Ryan currently tutors engineering and math subjects and is involved with the IISE, Math, and Engineering Clubs. Outside of school, he works as a chef and enjoys reading, hiking, and building things.
---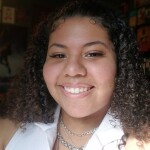 Jordan Matheney is a sophomore, majoring in English. As an N.C. local, she loves to be involved with the Fayetteville community. Outside of class, she enjoys listening to music, spending time with friends, and reading horror novels. Her post-graduation plans include working as an editor for a publishing house.

---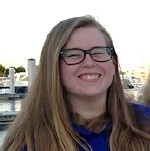 Megan Dulaney Molter is a senior at Methodist University, majoring in Social Work and minoring in History, Women's Studies, and Music and plans to graduate in the Spring of 2023. She enjoys playing video and card games, spending time with her family, and relaxing with her pets, especially her cat, Leo. She is originally from West Virginia but has lived in North Carolina for the majority of her life. She graduated from Reid Ross Classical High School in 2019, where she was dually enrolled at Fayetteville Technical Community College during her final two years. She plays trumpet and has performed with the Fayetteville Symphonic Band.
---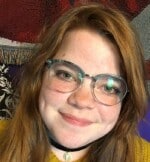 Caroline Novak is a junior who is double majoring in theater and education. After her time at Methodist, Caroline wishes to attend graduate school to focus more on theatrical studies. Beyond academics, Caroline is a member of Alpha Sigma Alpha, enjoys reading and writing, and loves to travel. She enjoys spending time with family, friends, and her cat, Lola. She is from the Outer Banks.
---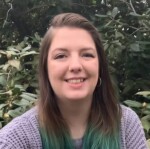 Josie Samuelian is a junior at MU, majoring in Kinesiology and minoring in Psychology. Her goal is to attend MU's Occupational Therapy program and become a pediatric occupational therapist. She is from Fayetteville, NC and plans to graduate in 2023. She's also involved in SGA, Ignite, and the University Ambassador program. She enjoys reading, cooking, and spending time outdoors.
---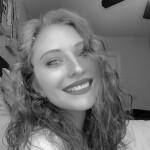 Madysen Scarborough is a junior studying Writing and Religion and minoring in History. Once she graduates in 2023, she aspires to work for Disney on Ice and write novels. Born and raised in Southern Oregon, she moved to North Carolina after her mom remarried. In her free time, Madysen enjoys watching episodes of Supernatural and Friends, spending time outdoors, and cuddling with her cat.
---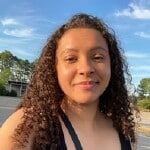 Jasmine Wallace is a junior, majoring in Biology and minoring in Psychology. She aims to go on to the Physician Assistant graduate program after completing undergraduate school. She is originally from Sacramento, California, and she loves sunny days and listening to music! Jasmine is a part of the HOSA Club and a member of the Alpha Sigma Alpha sorority. She also likes to help out with the Student Activities Committee.
---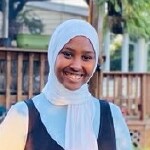 Iqbal Ismaciil is freshman who is majoring in Nursing. She is from Somaliland, a self-declared country in Eastern Africa, but she spent the last two years of high school at an international school in the Netherlands. She loves watching movies, listening to music, and meeting and helping people. Because she received help from the Writing Center in the past, she decided that she should return the favor and help others find the assistance they need at the Writing Center.
---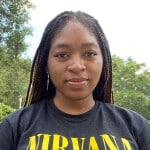 Ziyanda Khathwane is an international student from Swaziland in Southern Africa. She is majoring in Political Science in International Relations and minoring in Public Administration. She hopes to work for an organization like the UN, whose goal is to improve living standards and human rights. During her free time, she enjoys watching sports. Formula 1, basketball, football, and rugby are some of her favorites.
---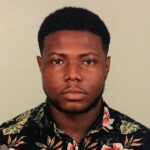 Mark Plowright is from Jamaica and the Cayman Islands. He is a second-semester freshman graduating in December 2024 and majoring in Financial Economics with a minor in Computer Science. He has many interests, but two of his passions are music and writing. He uses both as an escape into a space of complete tranquility, and he enjoys expressing myself through these two mediums. He understands the importance of writing, and he is happy to be part of this team.
---
James Thigpen II is a junior at Methodist University, where he majors in Criminal Justice, plays football, and runs track. After college, he wants to become a professional athlete. He also plans to use his criminal justice background to work in the law enforcement field. James is from Goldsboro, North Carolina, and in his free time, he likes to explore wildlife, play video games, workout, and spend time with God.