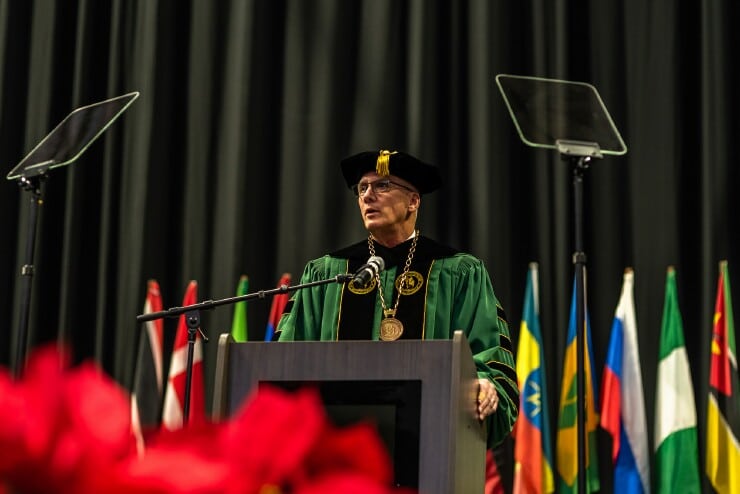 Huff Concert Hall, Reeves Fine Arts Complex, Methodist University
Commencement is a long-standing tradition that celebrates the achievements of our graduates. It is the culmination of our students' hard work over the course of the last four years (and sometimes even longer), and in the case of our graduate students, intensive study over a shorter period of time.
The 2023 Graduate Commencement is scheduled for 10 a.m. on Friday, May 5, 2023 at Huff Concert Hall on the Methodist University campus.
Please see our Graduation page for more information about Commencement.
Attendees can download a campus map here.
Admission is by ticket only. Attendance guidelines will be in accordance to University protocols at the time of the event and are subject to change at any time.
Livestream
A livestream of Commencement will be shown on the Methodist University YouTube Channel. The broadcast will begin approximately 10 minutes prior to the event start (10 a.m.). View the embedded video below or follow the link to the YouTube channel.