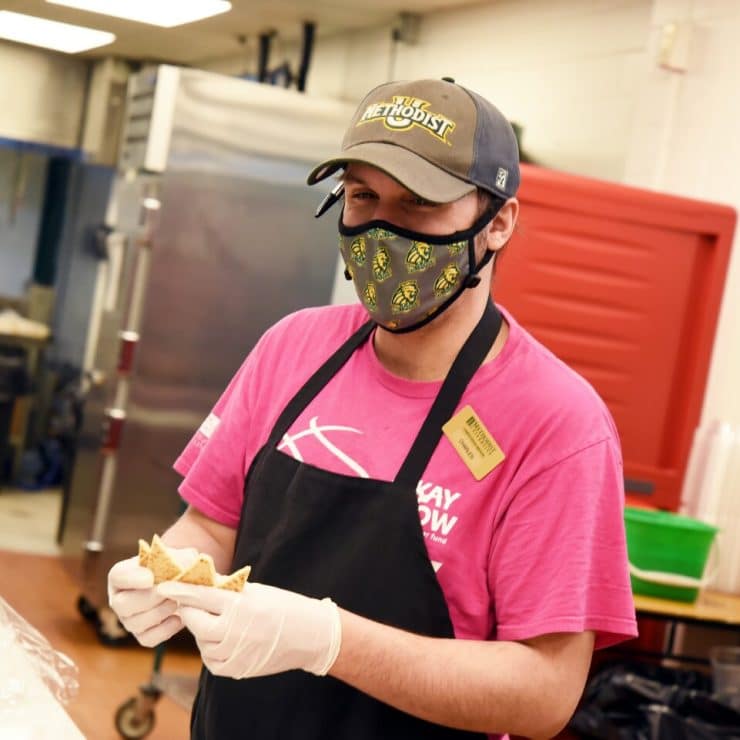 As we continue to monitor our fully open campus, with in-person classes and activities, we follow CDC, state, and local guidelines, so our protocols could change at a moment's notice. Please note vaccine updates below and continue to check here for safety protocol information for the 2022-23 academic year.
Guidelines & Safety Protocols
The following are in place for all on-campus students, faculty, and staff:
While wearing a mask when around others and obtaining a booster shot are still our best protection against the spread and/or severity of COVID-19 cases – and thus highly recommended – both are optional (whether indoors or out). This is for both vaccinated individuals and those with exemptions. When wearing a mask, the N95,

 

KN95

, or KN94 masks are strongly recommended and are available at the Student Affairs Office in Berns Student Center.
Spectators are welcome at all MU Athletics events and masks are optional.
Overnight guests are allowed on campus. Overnight visitors must provide a proof-of-vaccination card (and show proof of a negative PCR test within 72 hours of their visit) to the Housing Office in the Berns Student Center before they may stay on campus.
At this time, testing is not mandatory for anyone on campus unless they were in close contact with someone who has tested positive. See specific instructions if you were exposed to someone with COVID-19 on the

 

Quarantine & Isolation

 

page.
All students, faculty, and staff should continue to take a few moments each morning for daily health monitoring on the MU Green Screen app. It's valuable information for you but also for contact tracing in the event of a COVID case on campus.
When possible, it is still encouraged to schedule events outdoors instead of indoors.
Dining Services will announce and adjust its protocols as necessary.
Extensive detail for staying safe (including washing hands frequently and additional hygiene instruction) is available at Health & Wellness Information.
Please note that under guidance from the CDC, state, and local health authorities, all safety guidelines could change at a moment's notice.
Obtaining a COVID-19 Test
Earlier this year, it was announced free COVID-19 tests would be available to every home in the U.S. (with orders shipping in 7-12 days) via links on the covidtests.gov web page. Links are also available for local resources here.
Reporting Tests, Vaccinations & Boosters
Tests
Students, Faculty, Staff should visit the Testing page on this site.
Vaccinations & Boosters
Students should sign into their myMU Portal and then click this proof of vaccination link. Faculty and staff may use Paycom (under Documents) to upload documentation, present their physical documents to HR, or email them to humanresources@methodist.edu. Proof of COVID-19 antibodies through test results cannot be used as an alternative to receipt of a COVID-19 vaccination.
Whom to Contact with Questions