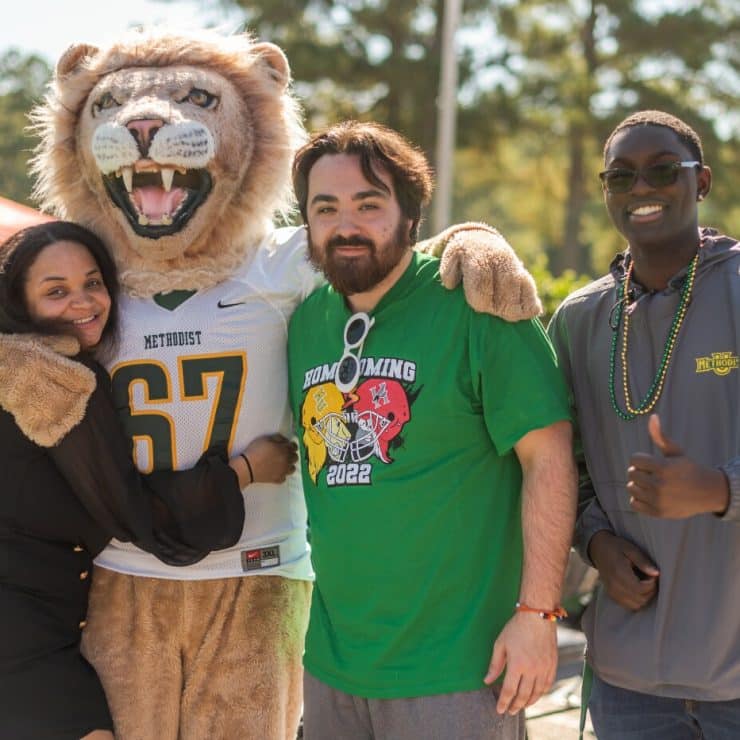 In 2019 Methodist University welcomed president, Dr. Stanley T. Wearden, who has engaged the MU community in the following strategic initiatives to position Methodist University as a thriving university now and into the future:
Strategic Initiatives
Build a Comprehensive Framework to Advance Student Success with a focus on continuous improvement in student retention, persistence, graduation rates and the overall student experience.
Extend the MU Reach by expanding online programs, community college articulations, and military and community partnerships.
Embed Career Readiness and Civic Engagement in Curriculum and Campus Life by providing intentional connections between academic and career advising, expanding of on-campus and off-campus internships and professional experiences, creating coursework and research opportunities connected to the wider community, and mentoring to guide students in exploration of personal and professional vocation.
Commit to Equity, Inclusion, and Belonging by building a campus culture that embraces, celebrates, and creates policies and practices to uphold these values.
Increase Endowment in Support of Student Scholarships to create self-perpetuating funding to support students seeking a Methodist University education.
Partner with Cape Fear Valley Health to Create a School of Medicine focused on educating a diverse population of expertly trained medical doctors attentive to the needs of rural and underserved populations, and becoming a national leader in interprofessional, team-based medical education.