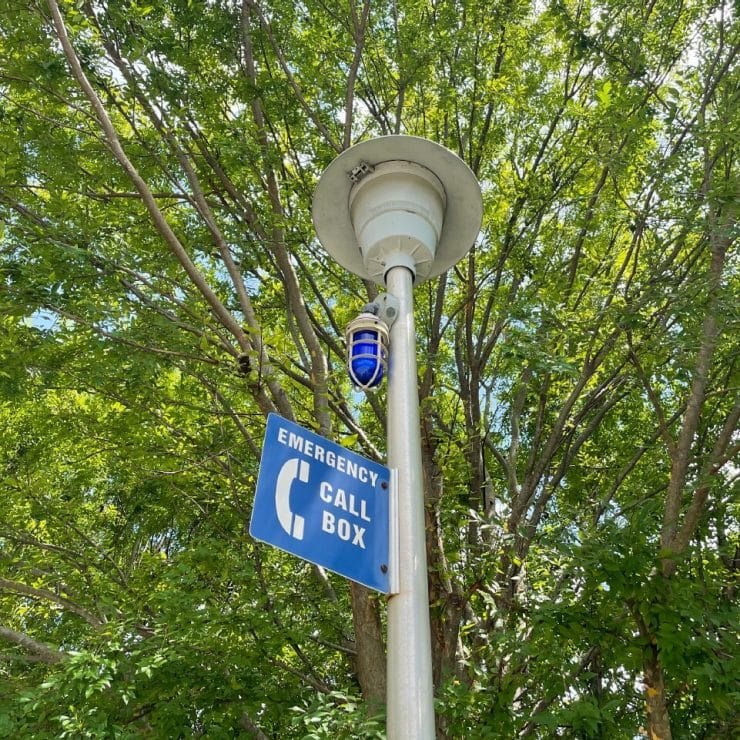 Reporting Campus Emergencies
In the event of an emergency on campus, call 910.630.7577 to reach Campus Police or dial 911.
If you are near an emergency call box (pictured above), push the button to speak to a member of Campus Police and Public Safety. A map of call box locations is available on our Campus Maps page.
Alertus
Stay informed about emergencies on campus by downloading the Alertus app from the Google Play Store (Android) or the App Store (iPhone) and follow the instructions below to set it up for the MUPAWS emergency information system.