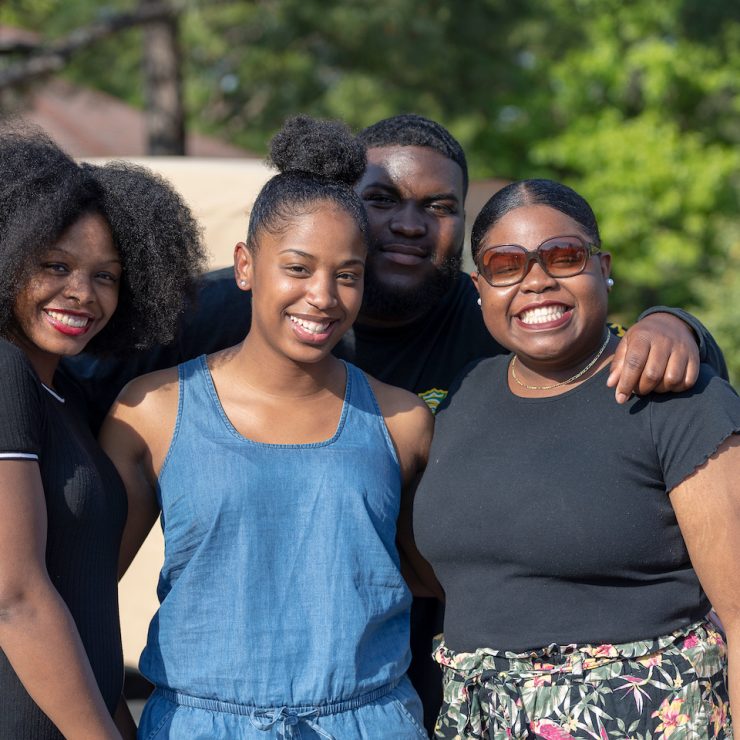 Congratulations on being accepted as a Monarch! You are probably wondering, "What's next?" We have you covered with the following recommendations.
Plan a campus visit
If you haven't visited our campus, you should make plans to do so as soon as possible. The campus visit is probably the single most important step in choosing the right college. At MU, visits are set up on an individual basis. You (and your family) will have the opportunity to meet one-on-one with an admissions counselor to discuss your academic background and interests and explore opportunities outside of the classroom. In most cases, a current student will take you on an individual campus tour to give you a student's perspective. If you would like to eat a meal in our cafeteria, or meet with a coach or faculty member, just let us know and we'll make those arrangements. Click here or call us today at 1-800-488-7110 to schedule your visit! We are open Monday – Friday from 8 am to 5 pm and most Saturdays from 9 am to Noon (by appointment).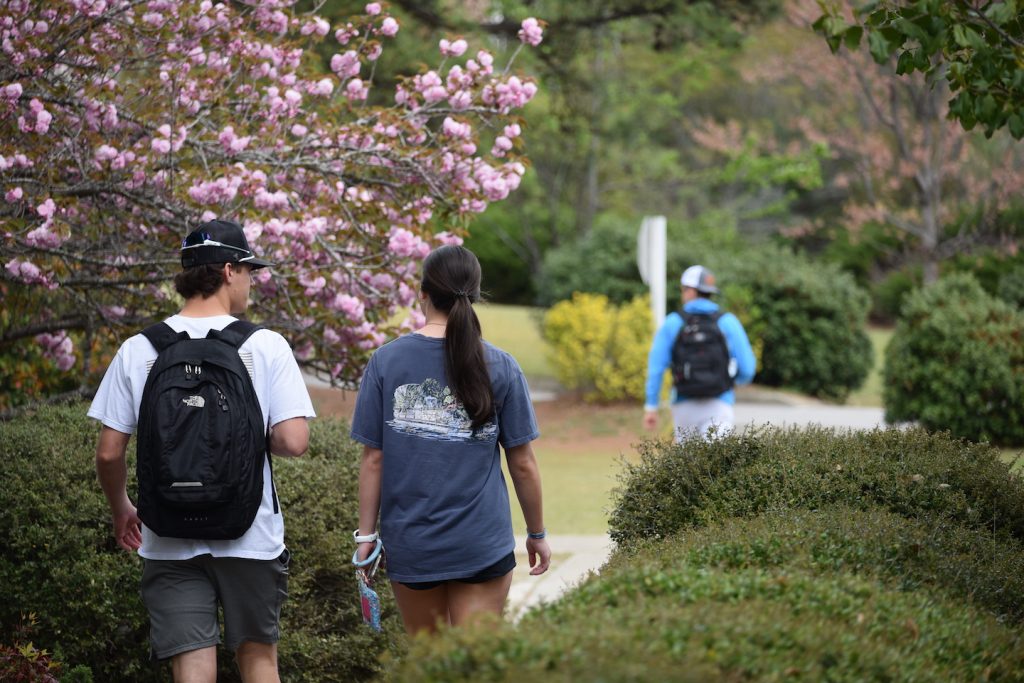 Do your research
Does MU offer the majors you are considering? What courses are you expected to take as a freshman? What types of academic support services are available? How big are the classes? What is Fayetteville like? These are all important questions as you consider enrolling at MU. Many of these questions will be answered when you visit campus, but these and many other questions can be answered by doing your research. Read our Academic Prospectus, visit our website, talk to MU graduates or friends who attend, discuss your decision with your guidance counselor, parents/family members and get all of the information that you need to make an informed decision on the type of school that is right for you. Then decide if MU is the one!
Explore financing options
A private college education is no small investment, but it is probably the most important investment you will ever make. Methodist University is committed to helping defray the cost to as many of our students (and their families) as possible. After January you will be able to complete the Free Application for Federal Student Aid (FAFSA) form. While the FAFSA form is the only application required for all need-based scholarship, grant, loan and work-study opportunities at Methodist University, it should not be the only scholarship application that you complete. We strongly recommend that each student search for outside scholarships through a number of resources, including online scholarship search programs, scholarship handbooks and information available in most high school guidance offices.
Once you decide to attend MU…
Pay the enrollment deposit on the myMU Portal
Submit your enrollment deposit (if required…your acceptance letter will tell you if you need to pay an enrollment deposit and how much to pay). The enrollment deposit is the "next step" once you have made the decision to attend MU. Housing assignments, class schedules and orientation require that you pay this deposit. It is important to remember that the enrollment deposit is non-refundable, so you don't want to pay it until you are positive that you will be attending MU. May 1st is the priority deadline for the enrollment deposit; however, deposits will be accepted on a space-available basis after May 1st. Students accepted to the PGA Professional Golf Management program will be notified of the enrollment deposit deadline in their PGM acceptance letter.
Check your MU e-mail account regularly
Shortly after you pay your enrollment deposit, you will be assigned a Methodist University e-mail account. It is important that you check this account regularly (at least every 10-14 days) as this will become the primary communication tool used by admissions, financial aid and academic advisors.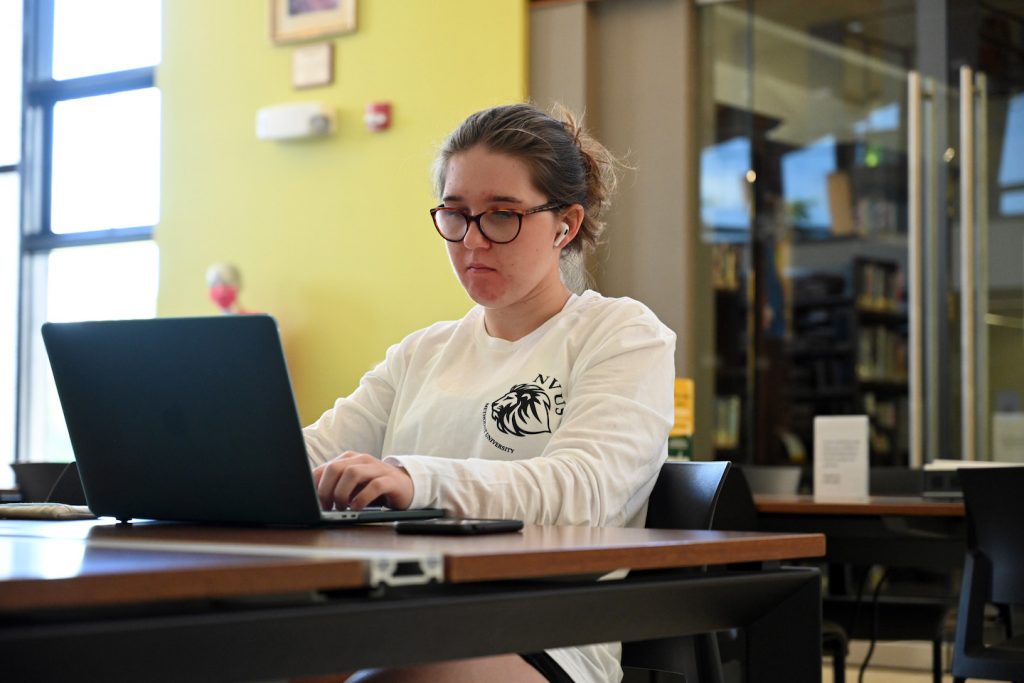 Visit the myMU Portal regularly
The myMU Portal allows you to access to admissions and financial aid information, academic advising, course registration, business office and housing information that will allow for a smooth transition to Methodist University. 
The Monarch Way
For a smooth transition into Monarch Nation, follow The Monarch Way, a comprehensive checklist of everything you need to complete before classes begin (you must be logged in to the myMU Portal to access The Monarch Way checklist).
Join the Incoming Student Facebook Group
The Methodist University Incoming Student Facebook Group is a private social network for accepted Methodist University students. Through the Facebook Group, you will be able to meet other incoming Monarchs and get to know your future classmates. Invitations will be sent to your e-mail account.
Attend New Student Orientation
New Student Orientation is a great way to kick off your MU career, have some fun, meet classmates and get an overall feel for what MU is all about.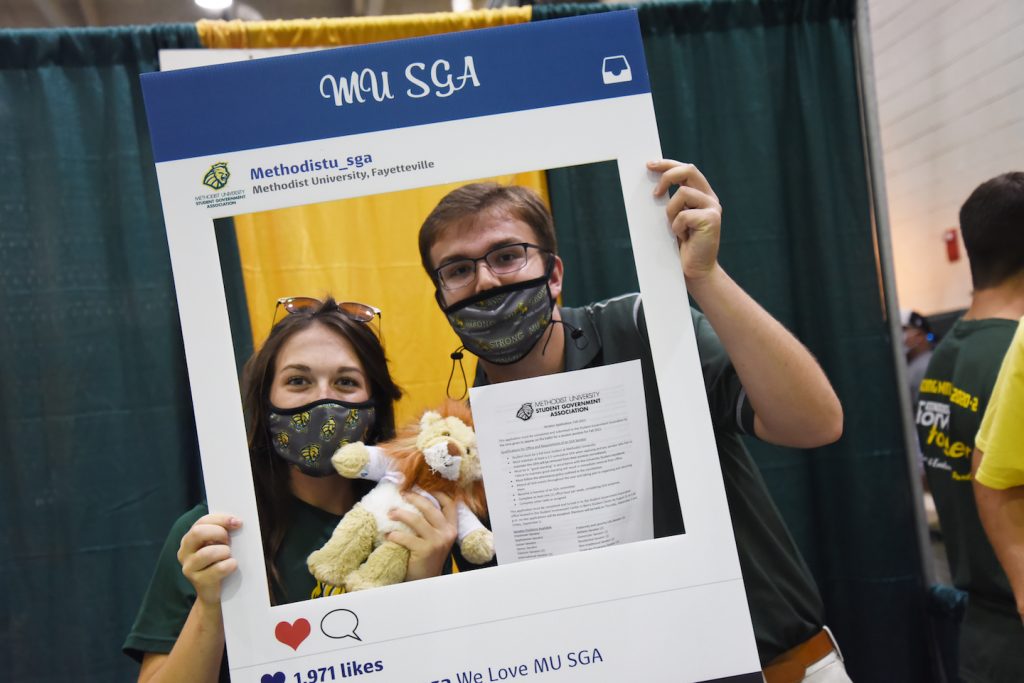 Computers at Methodist University
For information about computer specifications and Methodist University's network, visit the IT Services website.