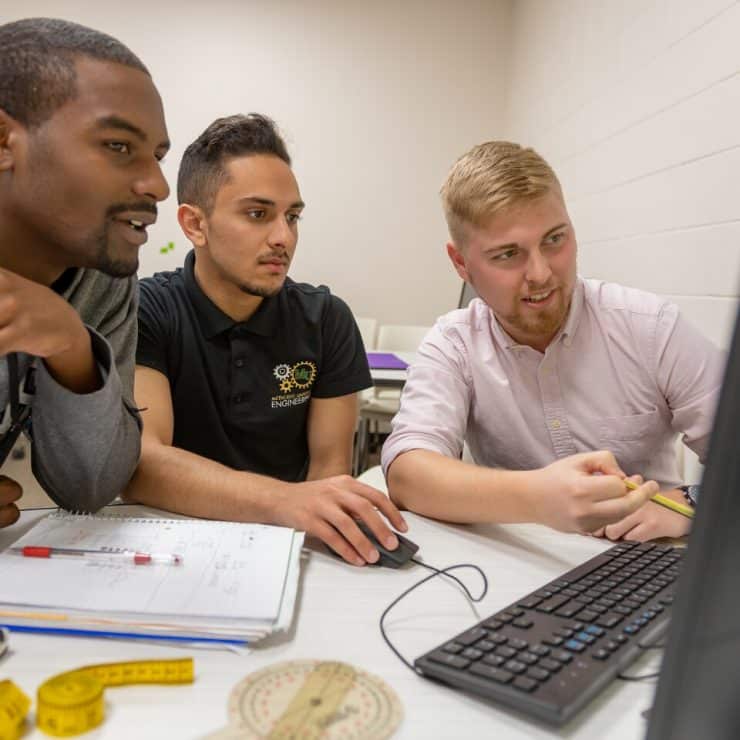 Information Technology Services
Need Help?
About Information Technology Services
The Methodist University IT Service Desk provides prompt, knowledgeable, courteous technology support services to the Monarch Community.  Some of the regular Service Desk activities are…
Serve as the main point of contact for most technology issues at Methodist University.
Help to resolve issues with Methodist University provided networks, computers, software or services.
Help to resolve common issues with student-owned computers, software and devices. The Service Desk does not provide hardware maintenance services on student-owned computers.
Coordinate with other Information Technology teams to solve issues where additional assistance is required.
Coordinate the fulfillment of requests for network access, devices, services and software.
Help students, faculty and staff maintain and service their accounts and passwords for various Methodist University systems.
Our Contribution
Our division oversees the server and network infrastructure, reporting, phone systems, computing hardware and software, user support services, and security which is critical to keeping University data secure.
Our Mission
To provide excellent services and resources to help you achieve your goals through the intelligent and secure use of campus technologies from wherever you are. Moving forward the IT team is focused on effectively meeting our customer needs and forging strong partnerships across the University.
Our Core Values
To fulfill our mission, we need to create business value by allowing IT service management to properly leverage people, process, and technology in support of customer needs. Information Technology Services is committed to the following core values:
Customer Service:

 

We strive to provide timely, courteous, and professional services at all times.
Communication:

 

Communication is the key to the success of any IT organization. We ask questions. We listen to our customers. We provide solutions.
Integrity:

 

We earn the trust of our customers by providing ethical, honest, practical, and reliable service.
Teamwork:

 

Cooperation and Collaboration!
COVID Statement
 The pandemic has taught us that changes are always on the horizon, so we cannot get complacent. We had to move quickly to get services in place in order to continue supporting our campus community. We will continue to strive to offer cutting-edge IT services and set security standards for the benefit of our staff and students. We do this in support of a global 21st century Methodist University.