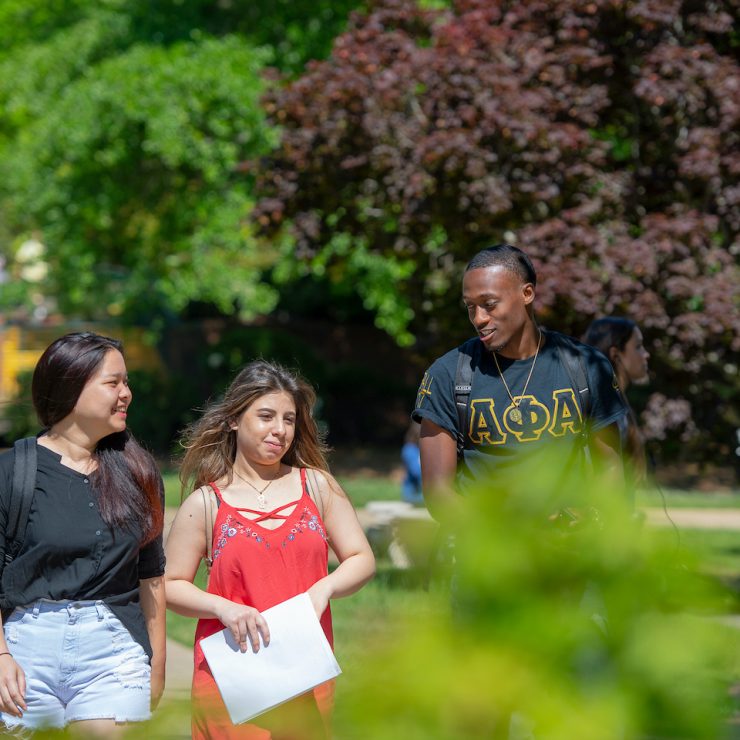 Office of Diversity, Equity & Inclusion
Vision for Inclusive Excellence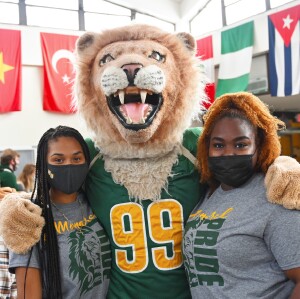 The Office of Diversity, Equity and Inclusion at Methodist University is dedicated to the ethical principles of truth, virtue, justice, and love; thus, the University strives to cultivate a climate of respect, dialogue, and collaboration around these aspects of identity. Our office strives to position Methodist University to fulfill its mission to promote diversity, equity, and inclusion by developing and sustaining meaningful and collaborative relationships that result in a more diverse and inclusive community and centering the voices of our community to drive university-wide culturally sustaining initiatives and equitable opportunities.
Strategic Initiatives
The Office of Diversity and Inclusion has developed a University-wide Diversity, Equity, and Inclusion Strategic Action Plan. Phase 1 will work on creating a more inclusive and equitable campus community. Phase 2 will work on recruiting, retaining, and supporting a more diverse community. The goal of Phase 3 is to promote and support inclusive teaching, scholarship, and professional development.
Phase 1: Creating a more inclusive and equitable campus community (Build human, infrastructure, and resource capacity)
Recruitment and retention of diverse faculty and staff
Implicit bias training/Equity 2.0
Systems are developed and maintained to address equity and inclusiveness for faculty and staff
Phase 2: Recruiting, retaining, and supporting a more diverse community (Commit to success for all learners)
Recruitment efforts
Programming and supports to retain diverse students
Policies and practices that ensure equity
Attention to student performance and outcome data
Phase 3: Promoting and supporting inclusive teaching, scholarship, and professional development (Engage in innovative discovery, invention, and application of knowledge)
Faculty center offerings
Partnering with Human Resources on professional development
Tenure and reconstructing considerations
Reviewing data on student performance by major/college and supporting colleges/departments
Message from the President

I came to Methodist University because of our clear and inspiring mission statement and my realization that if we can fully live into that statement, we will be one of the greatest universities in the United States. Our mission statement says, "The University is committed to an ecumenical spirit, respects diversity, and recognizes the dignity and worth of all human beings." It says, "a liberally educated person is sensitive to the needs and rights of others." And, it establishes the missional pillars of truth, virtue, justice, and love. This mission is why we have an Office of Diversity, Equity, and Inclusion. We have the responsibility, powerfully articulated in that mission statement, of ensuring that MU is a fully inclusive environment – an environment in which all students, of all backgrounds, have the opportunity to participate and to thrive. That is my commitment as president and our commitment as a university.
Stanley T. Wearden, Ph.D.
---
Upcoming Events
Student Veterans Council Informational Meeting
The Student Veterans of America® will be starting a Student Veterans Council that will discuss how Methodist University can better support veterans and dependents campus-wide. If you have any ideas or concerns, we need your voice to be heard.
Feb. 24 | 11 a.m. | Hendricks 122
Lunch & Learn
The purpose of the Lunch & Learn program is to give MU students an opportunity to discuss and learn about various topics that will allow students to form opinions and speak intelligently about the subject matter. The overall learning outcome for this program is to enhance students' abilities to formulate and support their own opinion/argument in a relaxed setting. Lunch will be included in each session. All events occur in the Alumni Dining Room (first floor of Berns Student Center) from 11 a.m. – Noon
March 29: Women's History Month
The Journey of Black Women in Rap
April 19: Let's Be Blunt
Systemic racism surrounding marijuana and its legalization
More Black History Month Events
See our calendar for even more events celebrating Black History Month.
Diversity, Equity & Inclusion Staff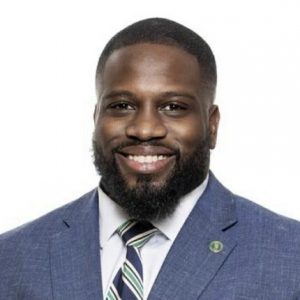 Director, Student Belonging & Inclusion