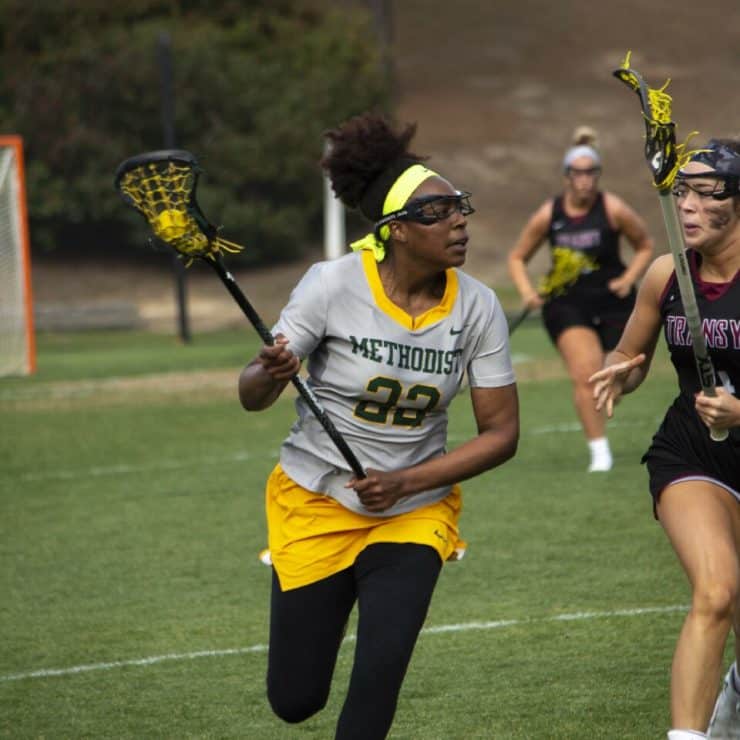 In Athletics
Methodist University is proud to welcome student-athletes to its campus!
Nearly half of our students are student-athletes who compete in one or more of our 20 programs. Not only do we offer our student-athletes a chance to play in high-quality competition at the Division III level, but we ensure our student-athletes receive a quality education along the way. Feel free to learn more about our athletic programs below.
39

NCAA Division III Team National Championships

44

NCAA Division III Individual National Championships

9

NCAA Division III Team National Runners Up

17

17 Conference President's Cups (Overall, Men's & Women's)

375

NCAA Division III All-Americans

65

Scholar-Athletes Recognized with All-American Academic Honors

1,808

All-Conference Selections

77

Conference Players of the Year

116

Conference Coach of the Year Awards
Visit the Official Athletics Site of the Methodist University Monarchs!
Are you looking for stories, statistics, records, schedules, images and more of our 20 athletic programs? Dive into our athletics website!