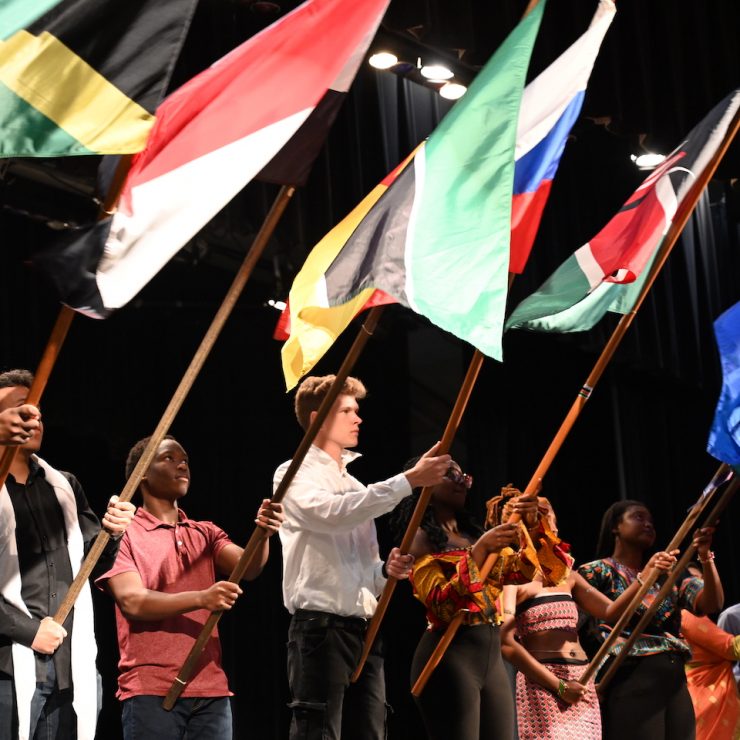 In the World
Methodist University Graduates are Found All Over the World
Methodist University prides itself on being culturally diverse. In fact, Methodist University was ranked the No. 1 most diverse university in the state of North Carolina (Niche). Not only will you find a variety of cultures on campus, but we welcome our international students to share their culture with the us and the rest of the world.
In Methodist University history, students have represented more than 125 different countries, including but not limited to:
Afghanistan, Albania, Angola, Australia, Bahamas, Belarus, Bolivia, Bosnia-Herzegovina, Botswana, Brazil, Burundi, Cambodia, Canada, Chile, China, Congo, Costa Rica, Croatia, Denmark, Dominican Republic, Ecuador, Egypt, El Salvador, Eswatini (formerly Swaziland), Ethiopia, France, Gambia, Ghana, Guatemala, Guyana, Haiti, Honduras, Hungary, Iceland, India, Iran, Iraq, Israel, Italy, Ivory Coast, Japan, Jordan, Kazakhstan, Kenya, Kosovo, Lesotho, Malaysia, Mali, Mexico, Mozambique Nepal, Nicaragua, Nigeria, Norway, Pakistan, Palestine, Panama, Paraguay, Poland, Russia, Rwanda, Saudi Arabia, Senegal, Sierra Leone, Singapore, South Africa, South Korea, South Sudan, Spain, Sudan, Sweden, Tajikistan, Tanzania, Thailand, Tibet, Timor-Leste, Trinidad and Tobago, Turkey, Uganda, United Kingdom, Ukraine, Uruguay, Uzbekistan, Western Sahara, Yemen, Zambia, Zimbabwe
Contact internationalprograms@methodist.edu for more information.
Connect with the International Experience at MU
For students outside the United States to apply to on-campus programs

The Global Education Office provides educational, professional, and cultural support for international students from pre-arrival correspondence to postgraduate concerns.

Students can engage with faculty-led, short-term courses that are approximately one-two weeks, offered at low-cost,  and open to all majors. Or students can find an exchange program for the summer, a semester, or a whole year.