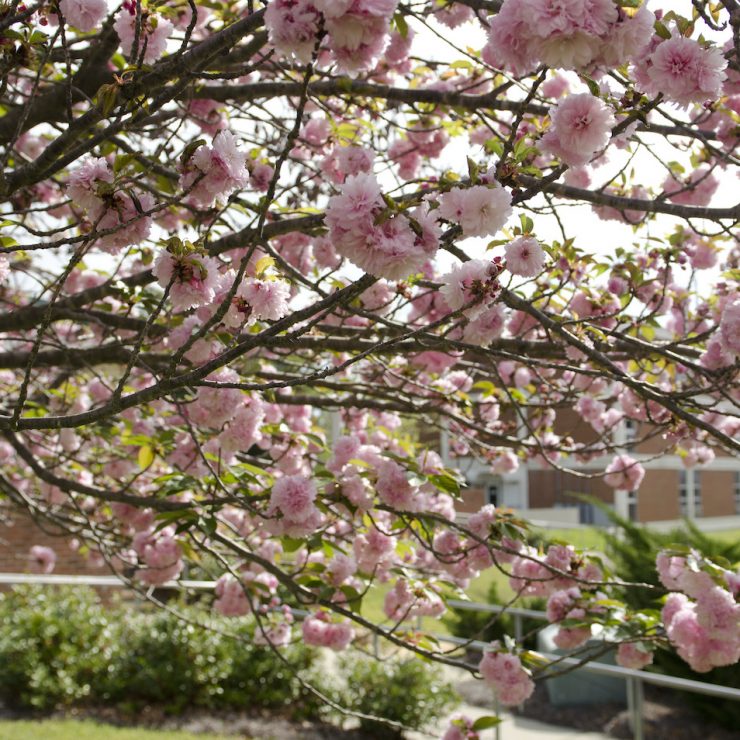 Methodist University is firmly committed to protecting your privacy.  This Privacy Policy applies to data collection and usage of our website. Methodist University respects your privacy and uses collected data in accordance with applicable laws.
The University collects personally identifiable information (PII) that you submit, or permit us to obtain from third parties, for purposes relevant to University operations in pursuit of its mission. Examples of such information include email address, name, address, information needed for student admission (including financial aid information), employment, gifts/fundraising, and institutional research.  We also collect data in the form of cookies, forms, websites logs and email tracking.  We do not sell personally identifiable information to third parties.  We are not responsible for the content or privacy practices of third-party websites.
Please be aware that PII you directly disclose through blogs/comments may be collected and used by others.
---
Data Collection
Cookies
Cookies are messages passed from a website to and stored in an individual user's web browser.  Each time an individual visits the same website, the information is passed back to the server.  The primary purpose of this is convenience by telling the web server you have returned to a particular page. This allows Methodist University to identify repeat visitors to the website.  The University and third parties acting on our behalf may store and read information from a cookie that the University has placed in an individual web browser.
You have the ability to accept or decline cookies.  Most web browsers automatically accept cookies, but you can usually modify your browser setting to decline cookies if you wish.
Logs and Email Tracking
The University generally logs activity and usage of our website.  Such logging includes, but is not limited to IP addresses, session information (from cookies), pages visited on the University website, browser information, date and time, length of visit, email address
Forms
In the normal course of business such as admissions, donations, etc. we may require an individual to enter various information into forms on a website.  The data may include PII.
Data Usage
Methodist University will not sell personally identifiable information collected on its website to third parties.  The University uses all collected data in accordance with applicable laws including but not limited to HIPAA and FERPA.  The University may use information collected from cookies to track and pass session data.  Data collected from forms will be used to respond an inquiry or process the request.  Finally, the University may use logs to compile data regarding our website.
Security
Methodist University secures personal information from unauthorized use, access and disclosure in a controlled, secure environment.  Access to this information is provided on the principle of least privileges.  The transmission of personal information is protected through the use of encryption.
---
This policy is subject to review, modification, amendment and/or termination at any time and at the sole and absolute discretion of the University.  The University encourages you to periodically review this statement.
By promulgation and/or implementation of this policy, the University does not accept any responsibility or liability for the actions (of commission and/or omission) of third parties or for use by the public of any publicly accessible website or other electronic portal. To that end, the University disclaims any and all such liability and responsibility, express or implied, to the fullest extent allowable under all applicable laws and regulations. Be advised that all such use is at the users own risk.