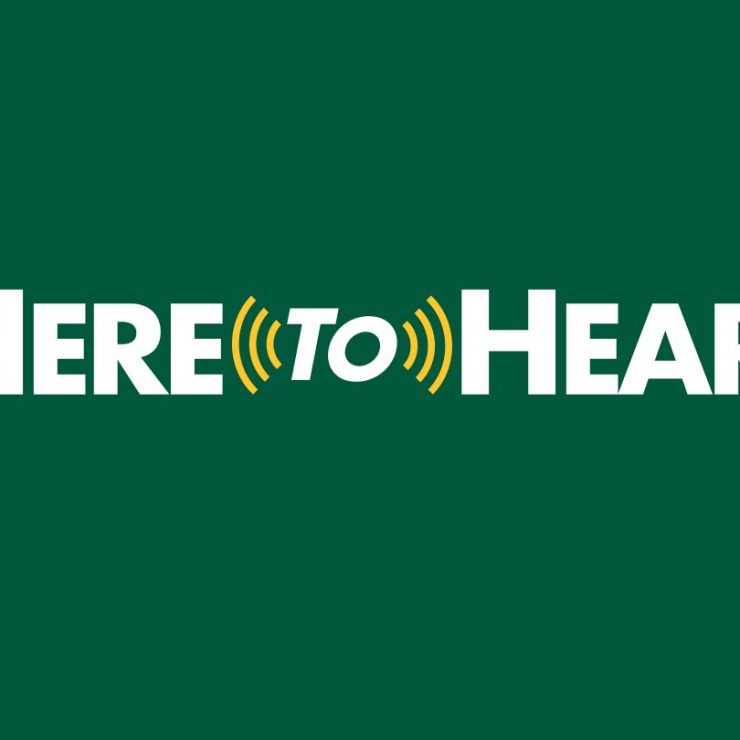 Opportunities to Be Heard
From faculty and advisors to coaches and peers, there really isn't a day or time when members of the MU Community aren't here for each other.
With COVID, unpredictable national news, continued focus on racial healing, and what can be typical semester stresses, MU continues its "Here to Hear" messaging to remind everyone that you're not in any of this alone. Not only will "Here to Hear" remain a section on the Counseling Services landing page, but faculty and staff will continue to wear "Here to Hear" buttons so you may easily pick out someone eager and willing to be there for you.
Please, always, seek any one of the many support outlets MU provides and be heard in a respectful, listening-focused space. Don't hesitate to reach out to our Chief Diversity Officer, Dr. Quincy Malloy Sr. (qmalloy@methodist.edu), and MU continues to also provide weekly opportunities for reflection and prayer through our Department of Religious Life.
---
We're Here to Hear!

Counseling
If you are dealing with general life issues, or anxiety, worry, disappointment, and/or other emotions, we are here to support you. If you need someone to assist you in processing and working through what you are experiencing, we are here for you! Whether you are an established client, or are seeking services for the first time, we are here to help!
Counseling Services is located in The Well on the first floor of West Hall. Students who would like to meet with a counselor should call 910.630.7164 to make an appointment.
Faculty & Staff
Some of your closest relationships on campus now – and after you graduate – will be with faculty and staff. Below are just some of the faculty and staff who over the past year have proudly displayed their "I'm Hear to Hear" buttons, offering their time for you to share and help us all understand we're not in this alone:
Denise Bauer, Suzanne Blum Malley, Tat Chan, Pam Ellis-Phipps, Arleen Fields, Carla Fagan, Patricia Fecher, Trey Hoyt, J. R. Hustwit, Todd Harris, Tavares Hunter, Mark Kline, Kyrstin Krist, Quincy Malloy, Shannon Matthews, Mica Mitchell, Deborah Morris, Patrick O'Neil, Javier Pabon, Kevin Swift, Kelli Taylor, William Walker, Kelly Walter Carney, Michael Wayland, Stanley T. Wearden, Jimarr Williams
Religious Life
Our Campus Chaplain – Rev. Kelli W. Taylor – and other members of the Religious Life staff are available by phone or email: 910.630.7515 or ktaylor@methodist.edu.
---
Here to Hear: A Race to Action Events
This page will be updated as community events occur or are scheduled.
#GoodTrouble Virtual Panel Discussion
"Do not get lost in a sea of despair. Be hopeful, be optimistic. Our struggle is not the struggle of a day, a week, a month, or a year, it is the struggle of a lifetime. Never, ever be afraid to make some noise and get in good trouble, necessary trouble."
John Lewis, Civil Rights Leader