Diversity, Equity & Inclusion Events
Current Events
Pop-Up & Pitch
Diversity, Equity & Inclusion presents Pop-Up & Pitch, an event for Black, indigenous, and people of color (BIPOC) entrepreneurs to network and meet positive role models, develop business intellect, and to build positive attitudes and a healthy mindset.
Best pitch wins $500.
Visit the following link to sign up for the event: bit.ly/3MezNN4
Lunch & Learn
The purpose of the Lunch & Learn program is to give MU students an opportunity to discuss and learn about various topics that will allow students to form opinions and speak intelligently about the subject matter. The overall learning outcome for this program is to enhance students' abilities to formulate and support their own opinion/argument in a relaxed setting. Lunch will be included in each session.
All events occur in the Alumni Dining Room (first floor of Berns Student Center) from 11 a.m. – Noon
April 19: Let's Be Blunt
Systemic racism surrounding marijuana and its legalization
---
Past Events
The Talk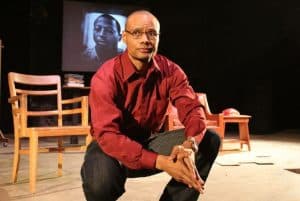 Sonny Kelly, Ph.D.
Scholar, Writer, and Performer
Brought to you by Methodist University's Union-Zukowski Endowment for Multicultural Understanding
Returning to memories, re-examining history, and reckoning with an often confusing contemporary composite truth. This eclectic theatrical experience weaves together interactive theater, a dynamic embodied performance, and a multimedia production with the words of James Baldwin, Langston Hughes, W.E.B. Du Bois, Frantz Fanon, Paul Gilroy, Ta-Nehisi Coates, and others. Admission is free.
"The Talk" One-Man Performance
Feb. 2 | 6-8 p.m. | Huff Concert Hall
Talking "The Talk" Workshop
Feb. 3 | 11 a.m. – 12:30 p.m. | Huff Concert Hall
Blood Done Sign My Name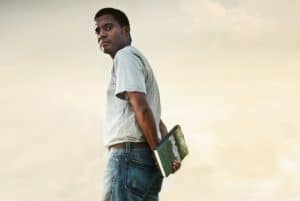 A play by Barefoot Productions adapted from the best-selling book Blood Done Sign My Name. Author and historian Tim Tyson recounts the 1970 murder of Henry "Dickie" Marrow in Oxford, N.C. and the events that follow.
Feb. 11 | 2 p.m. | Huff Concert Hall
Womack Lectures in Religion & Ethics
"The Courage to Build: Black Religion and the Development of HBCUs"
Feb. 13, 2023 | 11 a.m. | PA Auditorium, Medical Lecture Hall
"Why Christianity Needs Critical Race Theory"
Feb. 13, 2023 | 2 p.m. | PA Auditorium, Medical Lecture Hall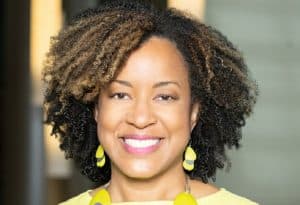 Marla Frederick is the Asa Griggs Candler Professor of Religion and Culture at Emory University's Candler School of Theology. She served for 16 years as Professor of Religion and African-American studies at Harvard University. A graduate of Spelman College, Frederick earned her Ph.D. in cultural anthropology at Duke University.
In 2007, she co-authored a book entitled Local Democracy Under Siege: Activism, Public Interests and Private Politics, which won the Best Book Award from the Society for the Anthropology of North America. Her more recent works, Colored Television: American Religion Gone Global and Televised Redemption: Black Religious Media and Racial Empowerment, explore issues at the intersection of religion, race and media. Dr. Frederick's ongoing research interests include the study of religion and economics and the sustainability of Black institutions in a "post-racial" world.
30th Annual Dr. Martin Luther King Jr. Prayer Brunch
The 30th annual Dr. Martin Luther King Jr. Prayer Brunch was held at the Crown Expo Center, 1960 Coliseum Drive, at 10 a.m. Jan. 16.
5th Annual NCAA
Diversity & Inclusion Social Media 

Campaign

This year's themes are as follows:
Day 1 (Tuesday, Oct. 18) — "Exploring My Identities"

: Exploring student-athletes' intersectional identities, perspectives and experiences.

Day 2 (Wednesday, Oct. 19) — "Allyship is …"

: Defining and highlighting personal examples of allyship to cultivate communities of belonging within athletics.

Day 3 (Thursday, Oct. 20) — "Strength in Unity"

: Outlining collective and institutional action steps for fostering belonging and inclusive excellence.
The campaign is a great opportunity for student-athletes, administrators, coaches, and fans across the country to use their platform to create a dialogue surrounding diversity, equity, inclusion and belonging and to communicate the need for and importance of developing inclusive environments to enhance the student-athlete experience.
DEI at the 25th B. F. Stone Lyceum
The 25th B. F. Stone Lyceum was a panel discussion entitled "Our Diversity is Our Strength: Addressing Race and Gender in Higher Education." Panelists included Dr. Quincy Malloy (Diversity, Equity & Inclusion), Dr. Carla Fagan (Social Work), Dr. Kyrstin Krist (Physical Education & Exercise Science), Dr. Kelly Walter Carney (English), Dr. Mica Mitchell (Physical Therapy), and Dr. Patricia Fecher (Education). The event took place April 7 in the PA Auditorium, Medical Lecture Hall.