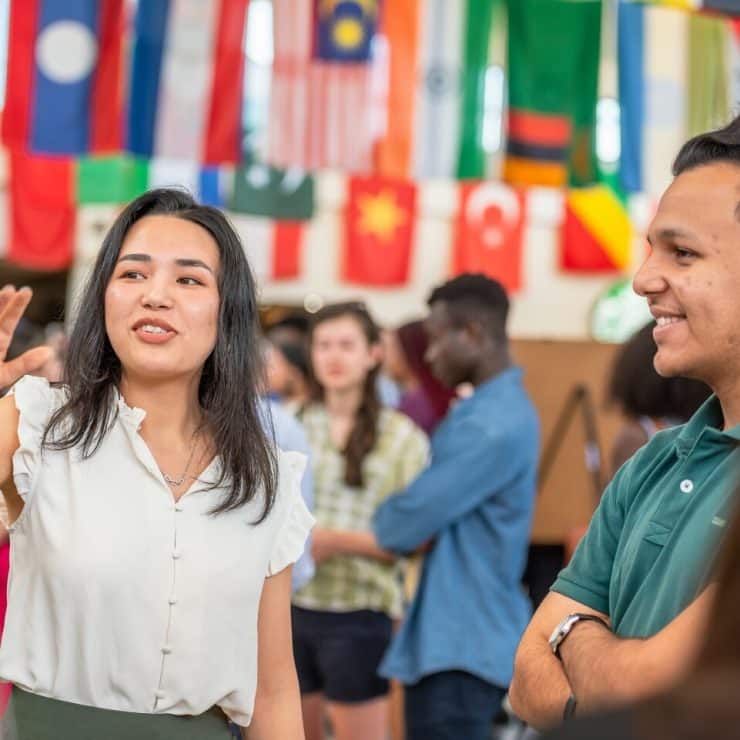 The Honors Program is a reading and discussion program for students with high academic credentials.
The program includes a five-semester reading series, special topics classes, and the Honors Project. The reading courses meet in a small seminar format to discuss the texts read. The program's students are an eclectic group of traditional and non-traditional students from many majors and countries. The program affords students early course registration, credit toward three classes in the core, club opportunities, better discussion and reading skills, and a small seminar environment.
Vision
Our goal is to enhance students' liberal arts education — in preparation for graduate and professional schools — by immersing them in a thoughtful, challenging, and diverse reading list, while building confidence and correlating this education with their majors.
Goals
Students who complete Honors Program seminars will have a reading knowledge of the texts assigned for the course.
Students who complete Honors Program seminars will develop critical reading and discussion skills.
Selective Admission
Entering freshmen with a minimum high school GPA of 3.2 (on 4.0 scale) and a minimum SAT score of 1100 (or comparable ACT score) may apply to the program. In addition, UWC students may apply. Further, faculty, administrators, staff, and Honors Program students may nominate already enrolled students, who are in good standing, for the program. Interested students may also seek admission by contacting one of the Co-Directors of the program. Current MU students, who are nominated or interested and have a cumulative 3.0 GPA, will be considered for admission after an interview with a Co-Director or the submission of an essay indicating the reasons for their interest in admission.
---
Benefits
Core Credit & Exemption
Honors Program credits count toward graduation.  Students who successfully complete the five reading seminars receive 10 credits toward graduation.
Students who successfully complete the five reading seminars receive 6 credits of academic credit in the General Education curriculum. They may apply these 6 credits in any two of the following four general education requirement categories: 1) global perspective elective; 2) humanities; 3) social science; or 4) liberal arts elective.
Students who successfully complete one reading seminar are awarded one semester hour of credit for the IDS 2100 Reading Circle requirement.
In summary, students who successfully complete the five reading seminars replace 7 credits of General Education credit with the reading seminars.  Thus, Honors Program students take only 3 credits more than other students.
Early Pre-Registration
Students who are listed on an Honors Program reading seminar or senior project roster may pre-register with the seniors. Students should tell their advisors that they need early appointments.
Graduation Recognition
Students who successfully complete the five reading seminars and maintain a minimum 3.0 cumulative GPA are recognized as Honors Reading Seminars Graduates. Recognition as Honors Program Graduates also requires successful completion of the Honors Project.
Instant Community & Rewarding Environment
Many Honors Program students say they "found a home" in this program. For new students, it quickly becomes a community of people who are excited about learning and working with fellow students and teachers to that end. Students say they learn to value talking with one another about difficult subjects in a respectful and critical manner. Their discussions often extend beyond the classroom.
Broadened Perspective
The "conversation" taking place between different viewpoints in the Honors Program reading list fascinates our students. The texts come from different cultural (places and times) and class perspectives. With a significant population of international students at MU, discussions become "global" rather quickly.
Head of the Class
Honors Program students routinely say, with great excitement, that another teacher/class brought up a text they have already read in the Honors Program. They feel "in the know" in these cases and enjoy a sense of accomplishment.
Preparation & Prestige
Honors Program graduates continually share they are better prepared for, and more confident in, graduate schools, professional schools, and careers than their peers. New students are often proud of being in the program and believe it enhances their resume.
Other Benefits
Additional benefits include:
Small seminar classes
Directed reading and research
Community service and cultural events
Enhanced liberal arts education
---
Interested in Methodist University's Honors Program?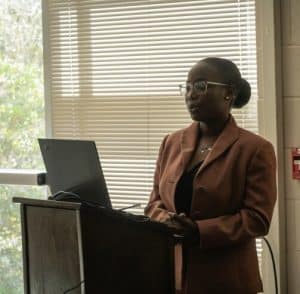 This program has benefited many Methodist University students. We hope that you too will take advantage of the program's opportunities. Consider these questions:
Do you pride yourself in pursuing a challenge?
Are you curious about the meaning of life?
Do you find reading to be rewarding?
Do you treasure your education?
Do you like to learn about new perspectives?
If so, the Honors Program may be perfect for you!
In our small classes, you will join a wide variety of students – from many majors, with diverse interests and experiences, and from all over the world. We read books that continue to influence humanity and come together to discuss – and even debate in a respectful manner – these texts. We have lively, thoughtful, and typically fun discussions! In addition, there are several other intriguing challenges and valuable perks that come along with being a part of the Honors Program.
Dr. Jennifer Rohrer-Walsh, jrwalsh@methodist.edu
Dr. Richard Walsh
Honors Program Co-Directors
Apply to the Honors Program
If you are beginning your academic career at Methodist University as a Presidential Scholar, Wright Scholar, or a UWC student with high academic credentials, you are eligible to apply to the Honors Program.  Or if you are a continuing student with a 3.0 or better cumulative GPA, you are also eligible to apply with an MU community member's endorsement. If you fit those qualifications, apply now! Seminar seats are filled on a first-accepted, first-enrolled basis. We look forward to hearing from you.
About the Program
Reading Seminar Sequence
The HON 1010-2020 reading seminars may be taken in any order. However, HON 3010 is reserved for the fourth or fiffth semester, as it requires students to make comparisons with texts from the other seminars.
Success & Program Completion
Students must pass each reading seminar. In addition, students must maintain a 3.0 cumulative GPA to remain active in the program. Students with a lower GPA may continue in the program for one semester on probation at the discretion of the Co-directors. Students dismissed from the program may appeal in writing to the Honors Program Advisory Board. Students must successfully complete all reading seminars and the senior project to be designated "Honors Program graduates." (Students who successfully complete the seminars but not the senior project are recognized at graduation and on their transcripts as "Honors Program reading seminars graduates.")
Grading & Graduation Points
A – carries 4 quality points per semester hour and is included in calculation of GPA
P – carries no quality points per semester hour and has no effect on GPA
F – carries 0 quality points per semester hour and is included in the calculation of GPA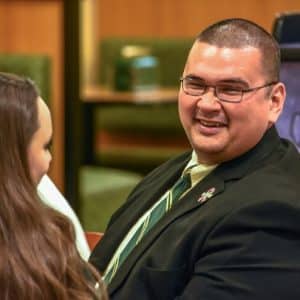 Contact
Co-Director, Honors Program; Professor of English