Honors Program Testimonials
Our Honors Program offers Presidential Scholars, UWC students, and recommended students with high academic credentials the chance to distinguish themselves.  In whatever language they prefer, students read the classics of East and West and come together with a faculty guide—once a week—to discuss them in small seminars.  This is a place to learn how to think independently; improve reading, discussion, and critical thinking skills; and reformulate ethics.  Also, we have fun!  Other benefits of the program include graduation recognition, registration perks, and social and cultural opportunities. As you'll read in the following testimonials, our students enjoy being in the program and are proud of their accomplishments. We hope that the challenge of our Honors Program attracts you.
Stefan Medan (alumnus)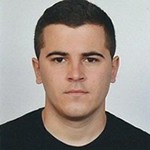 After completing HP, my life has been impacted by the ideas, strategies and wisdom that I gained from the books I read and the discussions I had with my fellow colleagues and professors. On a  personal level, the relationships with my family and friends have become stronger and more intimate and confidential. I started applying the rule Audiatur et altera pars, where I started giving people more attention and time to talk and to listen to their problems, ideas and suggestions. When I am listening to others talking about problems and ideas, I am trying to draw parallels between the ideas from Great Books and people talking. When it comes to my career and the line of business, the problems appear every day. HP gave me the new perspective, where I pause for a moment and ask myself a question What would Plato and Aristotle say? If I continue fighting for my ideas, would I become Cervantes' Don Quixote? When I stop the car at the stop light and see the poor homeless man begging for money next to the gentleman in the super fancy car, Am I witnessing the real class segregation which Marx warned us about? When I get tired of stressful life at the end of the day, sometimes I ask myself, Should I go in woods and live a simple life as Thoreau idealized and suggested? Maybe then, I would be happier, perhaps. Sometimes I get very difficult, challenging and perhaps pointless missions to accomplish at work and I also wonder If I have become Camus' Sisyphus with the everyday climbing up the hill with my rock (job)? If I continue working and living ordinary everyday life with no fun, am I going to turn into Kafka's Gregor Samsa? My personal philosophy has been impacted by HP significantly, especially with the Costa Rica trip. I started living the life for the moment, rather than waiting for the major events, people or relationships to happen. The people of CR may not have a lot material wealth, but they are all happy and they smile all the time. I started appreciating what I have at the moment, not hoping and waiting for more to happen at some point so I can be happy sometimes later on. Simple events, such as cooking food, can be fun and enjoyable with good company and close friends. Also, I see Thoreau's "Simplify, simplify" principle as a very important component of my life. I try to have simple, but happy and enjoyable life with close friends and family.
---
Jessica Greene (alumna)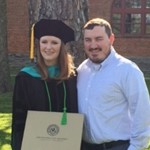 The Honors Program has affected me in many ways since I graduated from Methodist University.  The most significant of which have been my academic and personal development.  Academically, having the Honors Program on my resume helped me considerably when trying to get into Optometry school.  The critical thinking and advanced reading skills I developed helped me gain  a perfect score on the reading portion of my entrance examination, the OAT.  Those same skills, as well as the dedication I learned due to the rigors of the Honors Program, prepared me well for the rigors of both the academic and clinical portions of Optometry school.  Personally, the Honors Program has made me a more caring, thoughtful, and mindful person.  It helped me to develop a deeper understanding of both myself and others.  I am so thankful that I was able to participate in such an exceptional program.  I know I would not be the person that I am today if it were not for Dr. Rohrer-Walsh, Dr. Walsh, and the MU Honors Program.
---
M. Fernando Tevez (alumnus)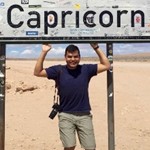 The Honors Program did not impact my life after graduation; it impacted my life from the first class meeting. The program sharpened my reading, analysis, and discussion skills – enabling me to succeed during my first year at the University of Richmond School of Law. The guidance and mentorship I enjoyed during the Program made me a better scholar and a better person. The Honors Program is a demanding undertaking that requires commitment and hard work. By the same token, the program taught me how to manage time and responsibilities in a thorough, consistent, and thoughtful manner. As a reward, my undergraduate education was truly interdisciplinary, and I enjoyed exploring cross-substantive issues throughout my time at Methodist. Most importantly, being in the program gave me access to a community of passionate and hard-working students and faculty who supported me during hard times, who gave me the courage to achieve my goals, and who joined me in celebrating my achievements.
---
Anita Donlic (alumna)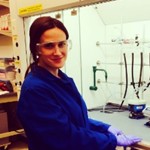 After graduating from Methodist University, I enrolled into a Ph.D. program in Chemistry at Duke University. For all of my accomplishments in graduate school thus far, I credit the Honors Program at MU as much as I do the chemistry major classes I took in college. During my ongoing training as a scientist, I find the following traits to be of high importance: critical thinking and efficiency. Being a member of the Honors Program immensely improved my critical thinking skills, both while preparing for class discussions and participating in them. Discussion topics raised by our professors during class were challenging, but pushed me to think more about the reading material. Insightful comments given by my classmates made me realize and appreciate different points of view. Now, in graduate school, I constantly apply these skills by pushing myself to think harder and from different perspectives about every experiment I conduct or research article I read. Finally, the Honors Program has made me an extremely efficient reader. The amount of reading material for each class demanded that I read with a purpose, analyze paragraphs and make conclusions in a productive way, and take notes of questions or concerns I might have. As time progressed, I was able to read more quickly while still retaining important information and noting insightful details. This skill is invaluable to me nowadays: staying current with scientific literature is challenging but important, and often saves me weeks of laboratory work. Taken together, being in the Honors Program has helped me gain and practice crucial skills that I needed to pursue a career in science upon graduation. It was the perfect addition to my liberal arts education that not only makes me a better scientist, but a more well-rounded person as well.
---
Gonzolo Camina (alumnus)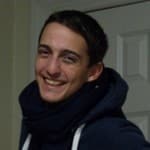 The Honors Program at Methodist University has helped me, and still does, in many ways in my life. The way the class is structured, the student has to read the novel at home and be ready to discuss it in an open debate, has an enormous value for me. I became more aware of other people's opinions and mindsets, which increased my empathy and assertiveness. I've become not only a better team player but also a better leader thanks to the Honors Program. The directors of the program make sure that each class is diverse. Students from all types of backgrounds are represented and an international atmosphere is created. This, coupled with the fact that some of the best minds at Methodist join the Honors Program, creates the best environment to learn. You don't only learn from the different writers and from the professors; you also learn from each of your classmates since everyone participates and gives their opinions. It is an experience that I have never lived before or after this class. You cannot imagine how valuable it is to be able to work with different cultures and age groups in today´s society. It doesn't matter in which country you live, if you want to make an impact in your field, you are going to need to know how to deal with all sorts of people. The Honors Program prepares you like no other class for your future endeavors.
---
Isabella Tuveri (alumni)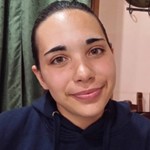 The Honors Program is an exceptional opportunity to engage in a societal, political, philosophical and historical dialogue. Books and discussions together elicit that intellectual creativity which empowers the mind and the heart to achieve new horizons in the quest of understanding human existence. No other place better recognizes the importance of intelligent freedom of expression in an environment of complete tolerance and respect.  If you are ready to challenge your deepest convictions, join us in the most impactful journey a student can undertake: a 2500-year voyage of human reasoning and imagination at the turn of one page.
---
José Pablo Salas Rojas (alumnus)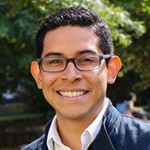 In 2014, I graduated from High Point University with my M.A. in Nonprofit Management. I have worked in the field ever since, now focusing in development in higher education. I am now living in Boston, MA and working as the Associate Director of Alumni Relations & Admissions for United World College-USA in Montezuma, New Mexico—one of the 16 schools of the movement. The HP continues to be the highlight of my undergraduate education. From the teaching style of the professors, to the highly engaging and stimulating discussions in the seminars, this program truly exemplifies what liberal arts education is or should be. The Great Books and diversity in the classroom allowed me to question the metaphysics of life. The program is built in such a way that anyone can truly learn from its discussions. My ethical and moral views of the world were deeply challenged throughout the HP. I learned to question with motive, to think critically, and to give base to my arguments. The Great Books that are analyzed in this program have relevance today, and not because they are great novels or stories, but because each of them argues/exposes differences in worldviews.
---
Nomcebo Vilane (alumna)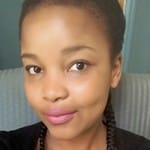 As an international student from Waterford Kamhlaba UWCSA, in Swaziland, I had already been exposed to many different cultures before enrolling in the Honors Program at MU. However, I have found that participating in the Honors Program has substantially added to my literary, philosophical, and historical knowledge and understanding of even more cultural worldviews. Reading and thoughtfully discussing texts ranging from the ancient Greeks to contemporary American, Asian, and African cultures has widened my understanding of why and how the world came to operate on the systems it does in the present day.
---
Gina Martinez (alumna)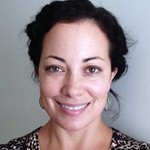 Since I graduated in 2014, I am currently a staff accountant at one of the oldest CPA firms in Fayetteville. I love what I do, but I do miss seeing my friends from my time in the Honors Program. Through social media, I see all of the successes they have had since we graduated, and I am so proud and happy to have met these wonderful people.  Anita and Fernando single-handedly changed how I viewed the world, especially when it comes to religion.  My military background unfortunately led me to collect a few prejudices about certain religions and it is quite difficult to admit I once had these prejudices.  Because of the discussions we had in HP with each other, I was able to lose those prejudices and be a better human being. The biggest impact I have felt from being a part of the HP is demonstrated through my family.  I enjoy discussing and debating HP topics or world events with my children, who have been forced to learn light amounts of the philosophy and works so we can have these debates.  I have done this in the hopes they will become people with open hearts and acceptance towards others.  The only book I have ever read by Simone de Beauvoir changed how I treat my sons and daughter.  That one book has become my personal honor code, and I apply key aspects of that book to my actions as a mother.
---
Christina Perry (alumna)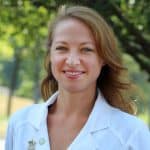 The Honors Program at Methodist University was one of the most challenging and rewarding experiences in my academic career.  The program instructors challenged me and other Honors Program participants to evaluate literature personally, then discuss it to gain understanding from the perspectives of others.  As a biology (pre-physician assistant) major, this allowed me to more fully incorporate the liberal arts into my education where similar opportunities may not have been available in the standard academic plan.  The experience that I gained in the Honors Program helped me gain confidence in myself, improve my writing skills, interpersonal skills, gain a more diverse experience, and delve deeply into important and life changing literary works.  I have used these experiences in many different ways after I became a physician assistant (PA).   I was able to more empathetically care for my patients and understand their perspective.  As my career has changed from primarily clinical to education and I have enrolled in a doctoral program, I have continued to appreciate the experience gained in the Honors Program.  I highly encourage anyone considering the Honors Program at Methodist University to take advantage of this once in a lifetime opportunity.
---
Ahd Yaseen Al Tamimi (alumna)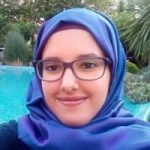 As a UWC student, the Honors Program attracted my attention by its title and most exciting and interesting content.  One of the most important appeals of the program for me is that it coordinates with my major—Financial Economics.  This major is based on the cultivation of the mind—broadening the horizons of thinking and innovation—while building a comprehensive knowledge base. A large part of the knowledge surrounding the global economy has its roots in classical Western civilization, which impacts humanity with its development of civilizations that are still enjoyed today. The weekly reading sections and group discussions give the Honors Program its specialty as this kind of discussion keeps the mind fresh for knowledge, ready to receive more, and motivated to for future projects.
---
Qëndresa Krasniqi (alumna)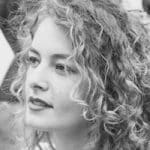 While the two years at UWC had shaken my existing worldviews at every level, I was still holding on to many of the lessons taught to me from a very patriarchal system. I had learnt to question them at UWC; however, it was only during my experience at the Honors Program at Methodist University that I truly understood how many of what I took as universal laws were, in fact, mere social norms. Reading, thoroughly analyzing, and discussing the greatest books—starting from the Greek philosophy up to the most enticing post-modern literature—introduced me to a completely different way of thinking. The very unique ways of organized analysis of each idea that were led by our instructors helped me get ahead in other courses, including business and finance. The experience further drove me to read and go into deeper analysis of some of the ideas that caught my attention during the program. For example, the analysis of A Room of One's Own and The Second Sex intrigued me to scrutinize feminist literature further, which has served as the basis of my now reconsidered ideas and stands about sex and gender roles.
---
Rhyan Breen (alumnus)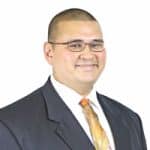 I am a general litigation attorney. This essentially means I get paid to tell stories. It does not mean that I create fiction. I am hired to tell my client's story in such a way that it can relate to others so that they can understand my client's position and, ultimately achieve a favorable outcome on my client's behalf. Literature is the key to understanding people, and the Honors Program provides a framework through which students can better understand the literature. The authors and poets students are exposed to in the Honors Program have been the most successful in being able to express their worldviews to not only their intended audience, but also successive generations. By reading these works and subsequently discussing them with people from literally across the globe and the socio-economic spectrum, the program has created a framework through which a student can begin to understand not only who someone is, but why someone may be the way he or she is. The Honors Program helped me be able to think more critically about my clients and their issues, to better understand them, and to pick an audience that will be the most receptive to their story. The use of the Socratic Method throughout the program not only assisted me in law school (where it is used almost exclusively the first year), but also helped me learn to treat the thoughts and ideas of others with dignity and respect. Developed during my time with the Honors Program, these skills have proven to be invaluable in my career as a general litigation attorney.
---
Maeve Harper (alumna)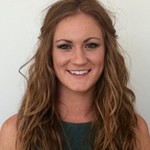 The Honors Program at Methodist University was a unique experience that has helped me in both academic and social climates since my graduation. I cannot fully express how grateful I am to the program and its professors for exposing me to the Great Books and the Socratic Method. Exposure to the Socratic Method was vital in my transition to law school and the repertoire of knowledge provided by the program has been invaluable in social situations with professors and future employers. I highly recommend that others apply to the program.