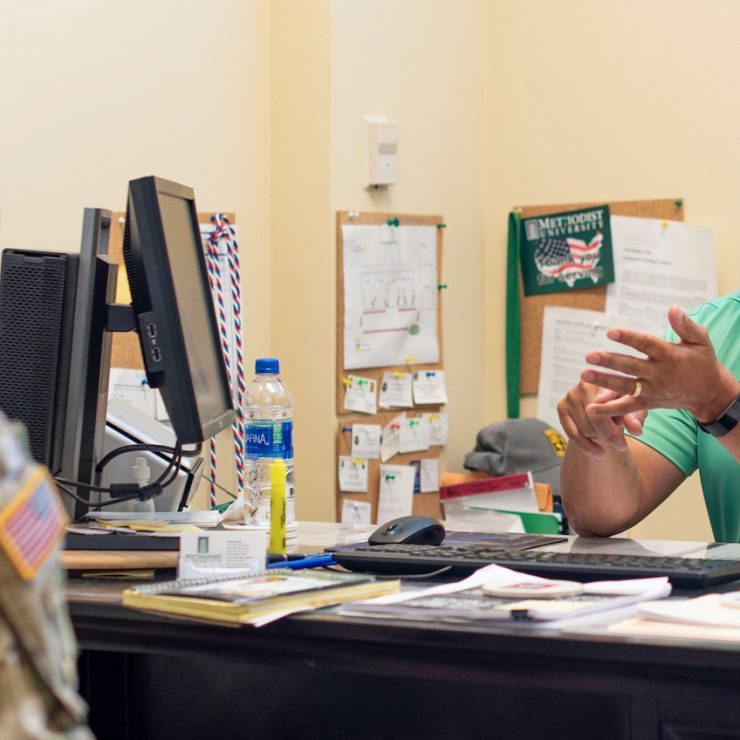 Welcome
With several Veteran staff and faculty members, there is no private, liberal arts, top-tier university in the U.S. more connected and understanding of the wants and needs of active-duty service members, veterans, and their families.
Methodist University offers affordable, in-person and 100% online degrees to active-duty service members and veterans, their spouses, and their children. Our generous transfer credit policy, a suite of career-focused programs, and a dedication to flexibility make it easy to get started and stay committed to earning your degree, even if you get deployed. Learn more.
About Us
The Fort Bragg office's primary role is to support active-duty service members and to assist them in achieving their education goals. The Fort Bragg office is located at the Bragg Training and Education Center, B Wing, Room 103, 4520 Knox Street, Fort Bragg, NC. The Fort Bragg office oversees university military and workforce training programs, manages the Tuition Assistance program for active duty service members, and oversees the My Career Advancement Account Scholarship (MyCAA) program for eligible spouses. The Fort Bragg office staff supports admissions, academic support, and academic & career advising. Service members using Tuition Assistance and spouses using the MyCAA program need to contact the Fort Bragg office.

Announcements
ArmyIgnitED
Methodist University's Fort Bragg office staff works closely with the Fort Bragg Education Center leadership to resolve issues regarding ArmyIgnitED. Many aspects of the new system are working well, however, we ask for your patience as the Army transitions from ArmyIgnitED "1.0" to ArmyIgnitED "2.0" in the coming months. The Exception to Policy for TA Funding remains in effect allowing soldiers to continue taking classes while system issues are resolved. For more information or concerns, please contact our office at 910.482.5425 or email at bbuckner@methodist.edu or ctorre@methodist.edu.
ArmyIgnitED allows Army students (including active-duty Army, Army Reserve, and Army National Guard soldiers) to request Tuition Assistance. To create an account visit armyignited.com and click on Get Started.
Methodist University Online
Thanks to a wide range of online programs, you can start or advance your career at Methodist University without visiting campus. Enjoy an online learning environment that offers the same quality as in-person courses, including dedicated faculty members and an overall caring, friendly atmosphere for achieving your professional and personal goals.
You'll also have access to all academic support services. This means you'll get personalized assistance you need, such as access to the tutoring and writing centers for receiving feedback on your work. Experience a distinctive education in a flexible environment that fits your schedule. For more information, see the flier or contact online@methodist.edu or 910.212.4956.
Apply Now
Fall Semester (Main Campus, Evening, Online, & Fort Bragg)

Term II: October 17 – December 10 (8 weeks)

Methodist University Online Term I: August 22 – October 14 (8 weeks)
Methodist University Online Term II: October 17 – December 10 (8 weeks)
Methodist University is Military Friendly®
Methodist University has been named a current Military Friendly® School (Gold) and a Military Friendly® Spouse School, and Military Times recently awarded us their Best for Vets designation.

Contact Our Staff
Call our main office number below or email us. If you know who you need to speak to, you can use the information in our staff directory at the bottom of the page.
Office
Frequently Asked Questions
Admission to the University can be done in three simple steps:
Complete an application for enrollment.
Take the English Placement Exam at the Fort Bragg office. This exam is required of all degree seeking students except those already holding a bachelor's degree. It does not need to be scheduled, but appointments are available if needed. The exam is administered Monday-Friday from 0800-1600.
Submit all official transcripts to the Registrar's Office including high school and all colleges/universities previously attended. Evening students have one semester to submit all transcripts to MU after enrolling.
Fort Bragg Office Staff
Director, Military Programs & Workforce Training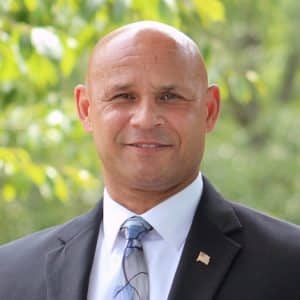 Coordinator, Military Programs & Workforce Training