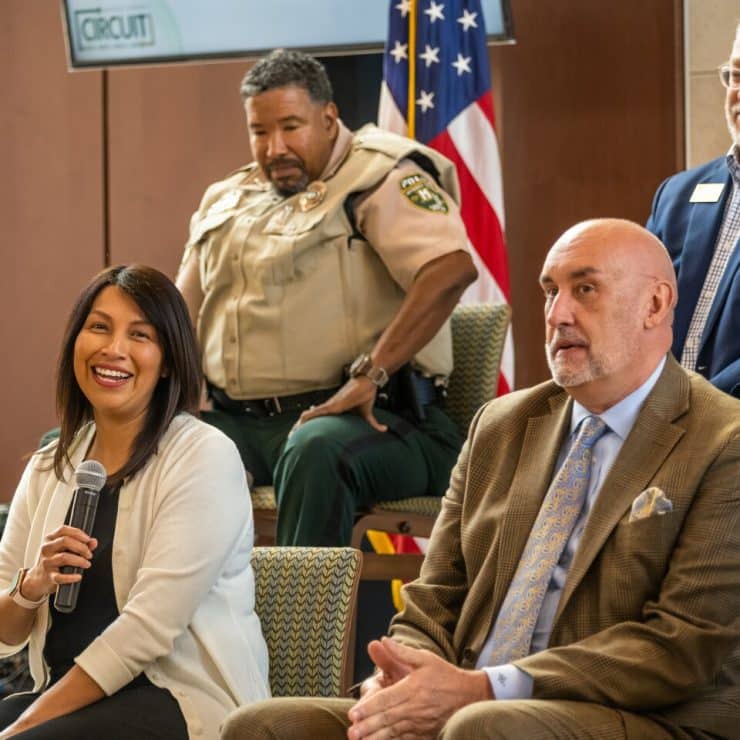 Welcome
With a caring Veterans Services staff, you won't find a private, liberal arts, top-tier university in the US that is more connected and understanding as Methodist University.  We do our best to understand the wants and needs of our military students, veterans, and their families.
Methodist University offers affordable on campus programs as well as 100% fully online degrees to veterans, their spouses and children, as well as active duty service members. Our generous transfer credit policy, a suite of career-focused programs, and a dedication to flexibility make it easy to get started and stay committed to earning your degree. Learn more.
Methodist University is Military Friendly®
Methodist University has been named a current Military Friendly® School (Gold) and a Military Friendly® Spouse School, and Military Times recently awarded us their Best for Vets designation.

About the Veteran Services Office
Veterans and active-duty service members may be eligible for various educational benefits to help finance their education.  Methodist University's Office of Veterans Services is here to assist veterans with any questions you may have.  The Veterans Services Office is located in Joe W. Stout Hall, room 100.  To begin the process of using your benefits at MU, you will need to complete the following:
Apply for Admission
Admissions Office
5400 Ramsey Street
Fayetteville, NC 28311
admissions@methodist.edu
910.630.7027
Apply online

 

to Methodist University.
Students must be accepted and enrolled in a degree seeking program at MU to use VA Benefits.  VA Benefits cannot be used by students enrolled as "special student".
Submit the following to the Admissions Office:
Official (final) high school transcripts, GED, or adult high school results

SAT or ACT scores (if applicable)
Official transcripts from all post-secondary institutions
DANTES, Advanced Placement, and CLEP (College Level Examination Program) official scores. These tests are free for active-duty service members through your Education Center.  This is a very important tool to evaluate knowledge gained outside a traditional classroom. 

 

Click here for a list of tests accepted by MU.
Submit official military transcripts to be evaluated for academic credit. Official copies are available at the following sites:
Apply for Veterans Administration Benefits
Complete the appropriate application through E-benefits to apply for the VA Education Benefit that will best benefit you. For detailed information of the Chapter benefits, please refer to the U.S. Department of Veterans Affairs. Provide a copy of the completed application to MU's Veterans Services office at veterans@methodist.edu.
GI Bill® is a registered trademark of the U.S. Department of Veterans Affairs (VA).
Timeline for processing of benefits:
Application to certification of eligibility = 8-10 weeks
Submission of Request for Certification to book payment = 8-10 weeks
Earliest book payment to student = 12 days prior to the start of semester
Earliest tuition payment to school – billed after add/drop = 30-60 days
Payment released by VA to credit student account = 15-20 days from the date the VA releases the funds to MU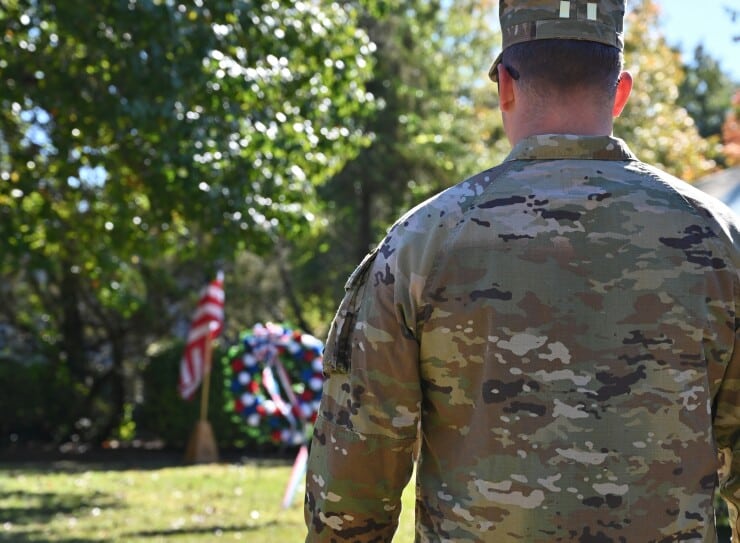 Apply for Financial Aid
Financial Aid Office
5400 Ramsey Street
Fayetteville, NC 28311
financialaid@methodist.edu
910.630.7192/7193
Students are encouraged to apply for financial aid, if you would like to be considered for other financial resources to go along with your Veterans Benefits:
Complete the

 

Free Application For Federal Student Aid

 

(FAFSA) at

studentaid.gov

 

to be considered for federal, state, and/or need-based financial aid as soon as possible beginning October 1 for the upcoming year.
A FSA ID at

studentaid.gov will be required to log into the FAFSA or any student Federal website.
THE PRIORITY DEADLINE FOR COMPLETING THE FAFSA (FREE APPLICATION FOR FEDERAL STUDENT AID) AT METHODIST UNIVERSITY IS JUNE 1.
ATTENTION ALL RETURNING STUDENTS:

 

FOR MAXIMUM CONSIDERATION OF ALL MU'S NEED BASED FUNDS (FOUNDERS GRANT, WORK STUDY, ETC.), THE FAFSA MUST BE RECEIVED BY THE PRIORITY DEADLINE OF JUNE 1 and the student's financial aid file is completed.
Be sure to list Methodist University on the FAFSA. Methodist University's federal school code is 00294600.
Once the FAFSA has been submitted, the Department of Education will submit the FAFSA electronically to MU. The Financial Aid Office will notify you if additional documentation is needed. Otherwise, your file will be evaluated for ALL scholarships, grants and loans. If eligible a financial aid offer notification will be emailed to the students Methodist email. You may also access your

 

my MU Portal

 

for needed documents or the status of your financial aid offer.
For detailed information concerning the financial aid process, scholarships, grants, or loans, please refer to the

Financial Aid Office.
More Information
For information about educational benefits, contact the U.S. Department of Veterans Affairs Regional Processing Office in Atlanta, Ga. at 888.442.4551.
Contact
Director, Veteran Services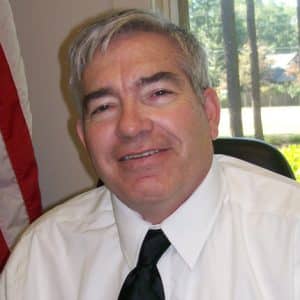 Associate Director, Admissions