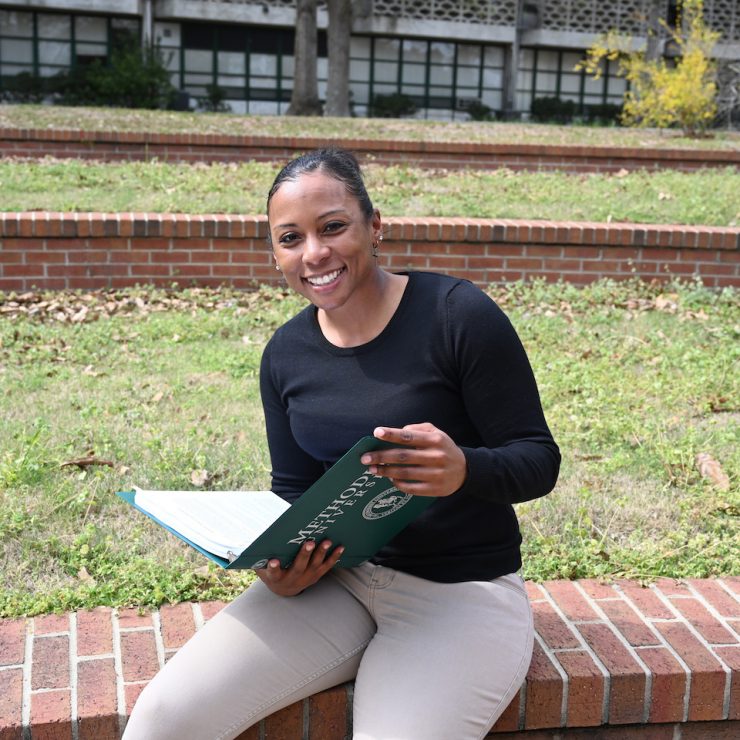 About the Yellow Ribbon Program
In 2008, the G.I. Bill® was updated with enactment of the Post-9/11 Veterans Educational Assistance Act of 2008, giving veterans with active duty service on, or after, September 11 2001, enhanced educational benefits that cover more educational expenses, provide a living allowance, money for books and the ability to transfer unused educational benefits to spouses or children. The Yellow Ribbon G.I. Education Enhancement Program (Yellow Ribbon Program) is a provision of the Post-9/11 G.I. Bill®.
Methodist University is approved by the North Carolina State Approving Agency for the enrollment of persons eligible for education assistance benefits from the U.S. Department of Veterans Affairs (DVA). Entitled veterans, participants in the Post 9-11 Veteran's Educational Assistance Act of 2008 Montgomery G.I. Bill® contributory program, active duty military in voluntary education programs, drilling National Guard, drilling Reservists, and eligible spouses and offspring who have applied, met all admissions criteria, been fully accepted, and actively matriculated may be certified to the U.S. DVA Regional Office as enrolled and in pursuit of an approved program of Education.
Methodist University offers affordable, 100% online degrees to active-duty service members and veterans, their spouses, and their children.
We make it easy to get started and stay committed to earning your degree, even if you're deployed.
Study in a flexible, online format.
Choose a career-focused program.
Take courses either part time or full time.
Transfer up to 93 undergraduate credits or nine graduate credits.
Learn more about Methodist University's 100% online degrees for veterans, active duty military, and their families.
Methodist University Yellow Ribbon Program Commitment
Methodist University is announcing a continuing commitment to America's veterans through participation in the GI Bill®'s Yellow Ribbon Program (YRP). This significant commitment upholds a long history of MU support for our veterans and their academic and career endeavors.
Under this commitment, MU will:
Provide tuition assistance to veterans beyond what they are provided from their base GI Bill® rate of compensation. The Department of Veterans Affairs (VA) will match MU's contribution dollar-for-dollar up to 50% of the difference between the student's tuition benefit and the net cost of tuition.
MU contributions are unrestricted Methodist University General Scholarship funds.
To Receive Yellow Ribbon Benefits:
Students who served on active-duty, regardless of component (USAR, NCNG, USCG, etc.) for at least 36 months since Sept. 10, 2001.
Students eligible will be admitted to the University through the usual admissions process.
Active duty service members and spouses are NOT eligible for the Yellow Ribbon Program.  Active duty service members and spouses will either need to make payment arrangements with the Student Accounts Office OR complete a

 

FAFSA

 

to be reviewed for federal, state, or need-based aid by the Financial Aid Office.
More Information
For information about educational benefits, contact the U.S. Department of Veterans Affairs Regional Processing Office in Atlanta, Ga. at (888) GI BILL or 888.442.4551.
For information about programs available at this institution, contact the MU Veteran Services Office at 910.630.7174 / 7438.
Randy Smith, Director of Veteran Services, randys@methodist.edu
GI Bill® is a registered trademark of the U.S. Department of Veterans Affairs (VA).