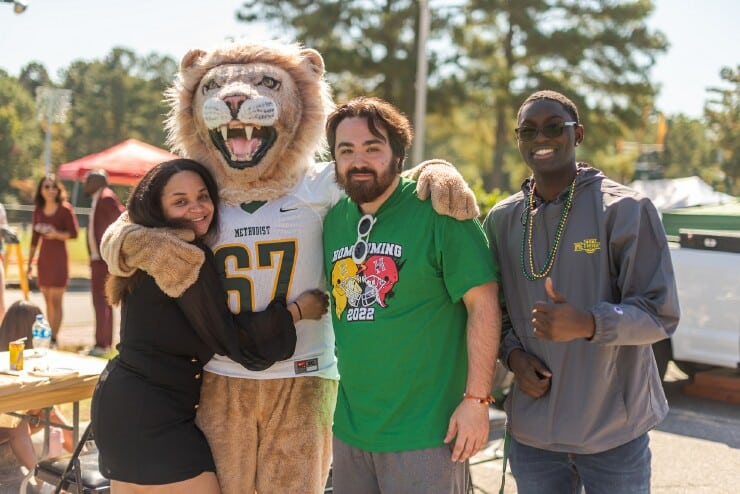 The past, present and future all perfectly collided together during Methodist University's 2022 Homecoming.
The past, present and future all perfectly collided together during Methodist University's 2022 Homecoming.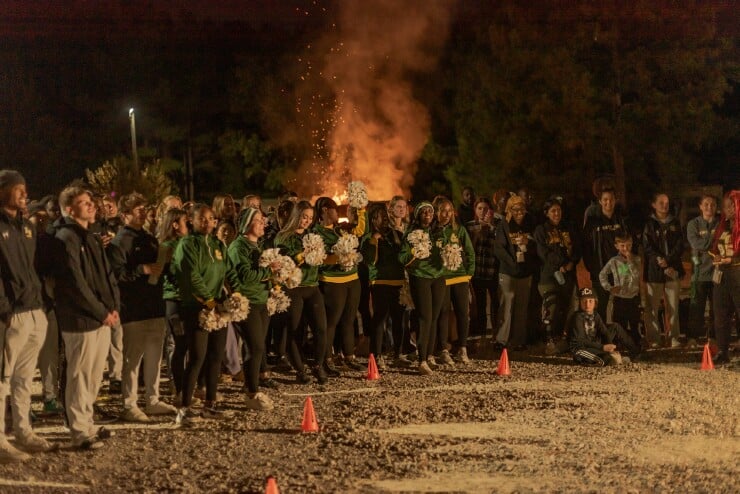 From alumni events like the Alumni Awards Ceremony, Athletics Hall of Fame Induction, Black Alumni Chapter Scholarship brunch, alumni basketball games, and class reunions to student-centric events like the annual pumpkin smash and the Homecoming bonfire, it was a weekend to remember for all Monarchs.
Most of the weekend's events – the Chorale "Gathersing", PGA Golf Management Ceremonial Tee Shot, Candlelight Memorial Service, football game, men's soccer match, and women's soccer match—focused on bringing alumni and students together.
Friends Rob Foreman '92 and Jessica Kupper '01 traveled from Goffstown, N.H. and Baltimore, Md., respectively, to attend MU's Homecoming. The two share a long friendship that started at Methodist University more than 20 years ago when Kupper was a student and Foreman worked as MU's then-director of Residence Life. Now, they both serve on the University's Alumni Association Board.
"I haven't been back on campus in a long time and it's great to see all of the changes. There's so much more here compared to when I first came here 30-plus years ago." said Foreman, who majored in Physical Education. "I got married here and my son was born while I worked on campus, so this is a really special place for my family."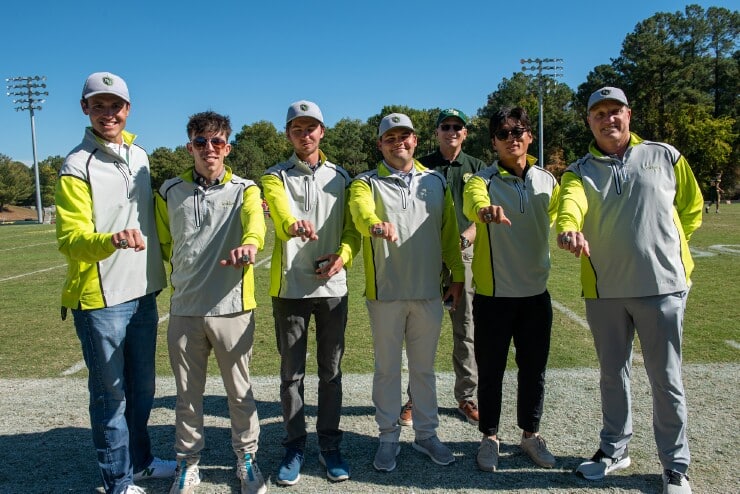 While Kupper also acknowledged the campus' major changes, she pointed out this year's Homecoming provided them a trip down memory lane.
"When we first came onto campus, we ran into Lt. Carl Douglas from Police & Public Safety. He was here when [Foreman] and I were both here, so it was great to pick up a conversation like old times," said Kupper, who majored in Sports Management.
MU's Homecoming even brought back some alumni who live in Fayetteville to this day, including James Milligan '07 and Candis Milligan '08.
"It's always good to see the progress that's being made. Every time I step foot on campus, it seems like there's something new," said Candice Milligan, who majored in Business Administration.
"Methodist University is a great university and I always like to come back and see what's going on. It's good to come back to a family atmosphere," added James Milligan, who majored in Social Work.
This year's Homecoming had a much different feel compared to the previous two years (cancellation in 2020 and soft relaunch in 2021 due to the pandemic), featuring a fun-filled atmosphere with green and gold flooding the campus all weekend long.
"It feels like you know everyone and that everyone is united together," said sophomore TiyeNandi Alexander, who is studying Nursing. "There's a bond between all of the University's generations because, even if you don't know the alumni personally, it feels like there's a strong connection."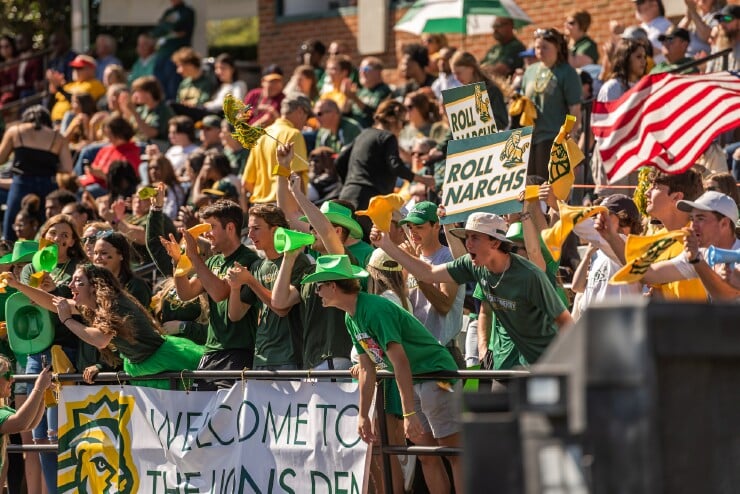 Methodist University athletics nearly swept its competition on Saturday. The women's soccer team squashed N.C. Wesleyan 5-1 while men's soccer completed a thrilling 2-1 victory over Brevard. MU's football team nearly completed a major comeback before losing 38-35 to Huntingdon.
Before the football game, Methodist University recognized 1997's 9-1 football team. At halftime, MU's men's golf team received their championship rings for winning the 2022 NCAA Division III National Championship. Afterwards, President Stanley T. Wearden handed the Mason Sykes Cup (MU's top student athlete) and the McLean Foundation Coach of the Year (MU's top head coach) trophies to Andre Chi '22 and Steve Conley, respectively.
To access photos from Methodist University's Homecoming, we invite you to keep tabs on our Flickr page.
2022 Alumni Association Award Winners
Distinguished Alumni: Rashe Malcolm '05
Distinguished Young Alumni: Walter Barnett '17
Outstanding Alumni Service: Renny Taylor '86
Outstanding Staff: Charles "Charlie" Crumpler Jr.
Outstanding Faculty: Dr. Kyrstin Krist
Philanthropist: Robert J. Chaffin
2022 Athletic Hall of Fame Inductees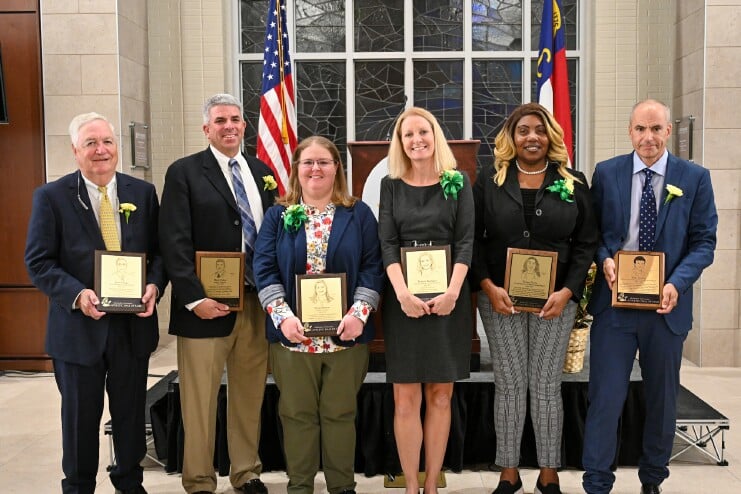 Class of 2020:

Francie Barragan (Women's Tennis)
Jerry Hogge (Women's Golf/PGM)
Susan Martin '10 (Women's Golf)
Kristy Zeiler Olivarez '11, '13M (Cross Country/Track)

Class of 2021:

Colette Gilligan '93 (Women's Soccer)
John Storms '90 (Cross Country/Track)

Class of 2022:

Vivian Davis '87 (Volleyball/Women's Basketball)
Mark Faber '94 (Men's Tennis)