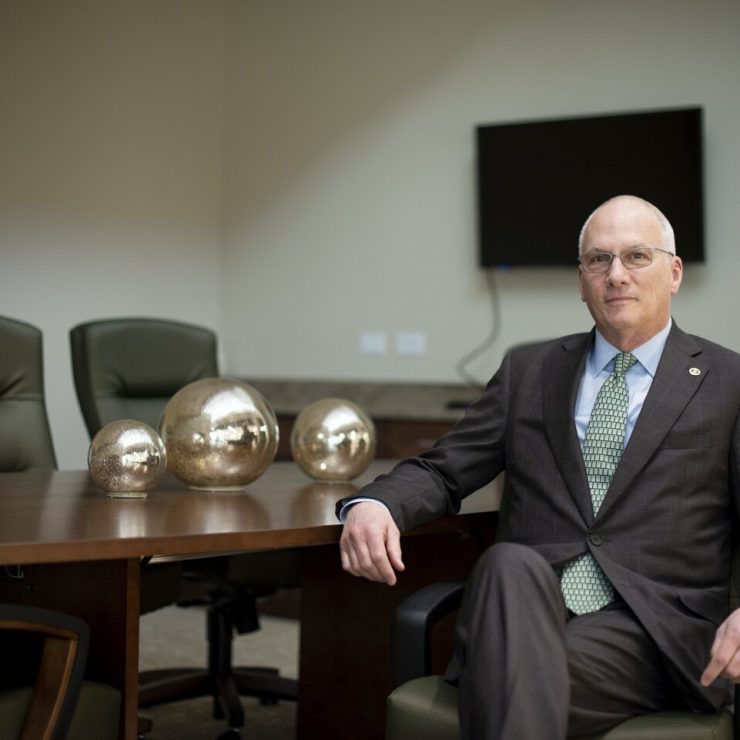 Dr. Stanley T. Wearden
Dr. Stanley T. Wearden is Methodist University's fifth president. He assumed his duties Jan. 1, 2019, marking his return to North Carolina, where he earned a doctorate in Mass Communication Research from the University of North Carolina at Chapel Hill in 1987.
As president, Wearden is working toward the goals of improving student success, retention, and graduation; building a robust MU Online presence; better serving active duty military, military families, and veterans; creating strong transfer partnerships with community colleges; increasing MU's endowment to help make a MU education more affordable for students; and making sure MU delivers fully on the promise of its mission statement.
His distinguished record of excellence in academics, communications, and leadership includes having previously served as Senior Vice President and Provost of Columbia College Chicago from 2014-2018, where he led the development and implementation of a strategic plan.
He served as Dean of the College of Communication and Information at Kent State University in Kent, Ohio from 2009 to 2014. He served as director of the Kent State University School of Communication Studies from 2004 to 2009, where he created a new major in Applied Communication. He holds the rank of professor emeritus at Kent State.
For 20 years, Wearden taught Journalism and Mass Communication at Kent State University and has held the rank of professor with tenure in Kent State's School of Journalism and Mass Communication and School of Communication Studies, and in Columbia College Chicago's Communication Department.
Wearden earned a bachelor's degree in English from Wheeling Jesuit University in West Virginia in 1975 and a Master of Science in Journalism from West Virginia University in 1981. His wife, Deborah Davis, is working on a second master's degree, this one a Master of Divinity at Chicago Theological Seminary. The family includes five children and two grandchildren.
President's Office Staff
President; Professor of Mass Communications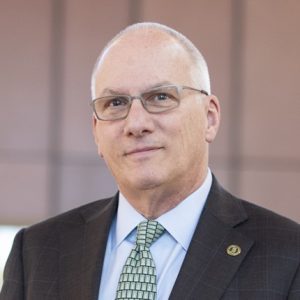 Executive Assistant to the President & Chief of Staff