Computer Science Success Stories
Our graduates are well-placed after graduation. Some of our recent graduates have chosen to attend graduate schools in computer science, MBA, and education. Some have successfully followed their career paths to become software project managers, software engineers, programmers, IT technicians, and educators. Others have made career advancements after graduation.
Here is what some of our graduates say about our programs: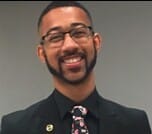 As a student in the Computer Information Technology program at Methodist University, I was pushed to learn and develop various skills in and out of the classroom. I was able to learn and utilize different technologies and programming languages while also tailoring them to my interests in various different class projects. A great benefit that I took advantage of within the CIT program was the ability to also minor in Business Administration without having to take a ton of extra courses. I also joined the computer science club and became a leader within the club, which ultimately led to many different networking opportunities. Prior to graduation I was quickly accepted into Graduate School. Soon after, I was presented a job offer that allowed me to gain work experience and pursue my graduate degree at the same time. The Computer Science department is extremely hands on and the professors will help you in any way that they can. No they will not do the work for you but they will lead you in the right direction. Attending Methodist University as Computer Science department student was one of the best decisions I have ever made. Go Monarchs!
Chae Awong-Cole
Class of 2017
IT Associate Duke Energy/UNC Charlotte Graduate Student
---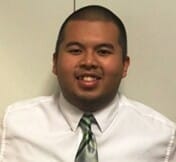 The best part of the Computer Science program at Methodist University is the professors. They truly know what they are doing and it shows both inside of the classroom and out. While inside of the classroom, they do not simply lecture, they create a comfortable environment for their students that gets them engaged and more passionate about the material. Outside of the classroom, they do not only challenge students to apply what was taught in class, but also challenge students to continue to learn outside of the course material.
Thanks to the Computer Science program at Methodist University, especially the professors, I developed two vital skills needed in the workforce. First of which is the ability to continuously learn and apply cutting-edge technology within my work. The second, and the most important, is the passion for my work. I believe in the saying "if you love what you are doing, you never work a day in your life." But in addition to this, I believe that same passion motivates you to become better at what you do, which goes hand-and-hand with that first skill. So, you are continuously learning and improving, but at the same time you are loving every moment of it. I was fortunate enough to develop such skills and experience such a great program. I am sure that future students will be fortunate enough to do the same.
Elvin Bounphengsy
Class of 2017
Webmaster, Stanly Community College
---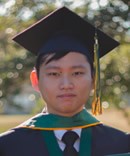 Mr. Sheng currently works as a software engineer in Cyder SG. Cyder SG is a frontier Middleware & Open Source Software Solution provider with a focus on Middleware, Open-Source Software and Bespoke Apps Development.
Ivan Ho Yong Sheng
Class of 2016
Software Engineer
---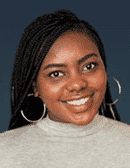 Ms. Nhleko currently work as an Information Technology Associate in Myrtle Beach in South Carolina.
Sibahle Nhleko
Class of 2016
Information Technology Associate
---

Ms. Scoggins currently work as a System Analyst and programmer at Duke Energy in North Carolina.
Samantha Scoggins
Class of 2016
System Analyst and Programmer
---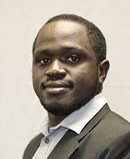 In the past four years I studied in Methodist University, I had nothing short of a great experience. I attribute this experience to the class size and the extra assistance professors were able to provide. The class sizes and education activities also allowed me to appreciate and pursue my interests in computer science and mathematics. Methodist University also taught me a culture of determination and hard work which has been vital ever since I graduated. The professors often inspired us to strive for greater achievements. All these lessons prepared me for a career in the technology industry. I am currently working as an Analytics developer with responsibilities such as analytics implementation, data anomalies troubleshooting, web analytics migration and many more. Thanks to everyone in or outside the computer science and mathematics that has contributed to my success.
Moses Chandiga
Class of 2016
Analytics Developer, Lenovo Company
---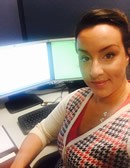 As a graduate from the MU computer science major, I was well prepared to be a competitive candidate in the workforce. Right before graduation, I quickly secured a job as a Software Engineer for a pharmaceutical technology company. Everyday I apply my skills in programming algorithms, managing database applications, and utilizing vital math and logic concepts that were all gained from my academics at MU. In addition to my major-concentrated courses, my general education courses helped develop me as a scholar with a well-rounded education.
Jenna May
Class of 2015
Software Engineer
---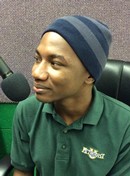 Mr. Nicholls is attending graduate school at St. Leo University, pursing a master's degree in cybersecurity.
Lemuel Nicholls
Class of 2015
Graduate Student
---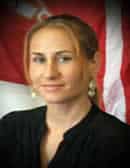 At Methodist University, I was pushed to grow in my field of Computer Information Technology. Being a member of the Computer Science Club not only allowed me to gain leadership experience but also meet and form great relationships with my fellow students. I'm proud of my achievements, but also recognize that success thrives stronger within the right setting. I have a great appreciation for my instructors at MU who created a warm but also professional environment for students to prosper and flourish within the program. Shortly after graduating from MU, I gained employment with General Dynamics Information Technology as a Systems Analyst at the Fort Bragg Mission Training Complex. My responsibilities include systems management and administration functions that support distributed computing environments consisting of military simulations systems. My educational journey at MU has not ended with my degree completion. It continues to serve as a stepping stone to a bright future.
Melanie Giovannetti
Class of 2015
Systems Analyst, General Dynamics Information Technology
---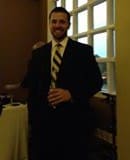 His job is to write Database queries to retrieve targeted data needed by the Mayo Clinic. Gregory writes, "They asked me to identify the problems that might arise if you wrote a program to replicate the work sheet. I'd say what helped the most were the java classes at Methodist, the fact that I participated in the programming competition at Duke, and a data mining project I did in grad school."
Gregory Houston
Class of 2015
Database Analyst, Mayo Clinic
---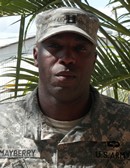 Information Systems are an integral part of today's business environment. However, software and hardware are only effective when the right programs are employed to deliver information to the right people. Methodist University's Computer Science and Information Systems program teaches you how to study systems and incorporate technology to make the system fully functional, efficient and user-friendly.
I prosper in my field, as a United States Army Officer in the Signal Corps – due mainly to the professional instructions provided by MU's Computer Science department leadership. As a student, I was afforded every opportunity to apply decision making skills coupled with learned technical skills, in a manner that presents information in a usable and understandable way- combining IT techniques with web and Internet skills to make the information accessible. MU's CSC and Information Systems graduates are problem-solvers who design and implement databases, plan for new and modified information systems, can advise on web technology and content, and produce results that move organizations forward. No matter where you go, your degree positions you as a key professional who produces results that enhance organizational performance. "Go Monarchs!"
Reginald Mayberry
Class of 2012
Captain United States Army Signal Corps
---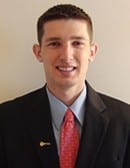 I graduated from Methodist University in December 2012 with a Computer Information Technology Degree and a Business Administration Degree with a concentration in Professional Golf Management. I am originally from Hillsborough, New Jersey and I went to Methodist at first solely for Professional Golf Management (PGA); however, after taking a computer class I added a minor in computers. I didn't think it was going to be possible to complete a double major with my commitments to internships and classes. I expressed my interest to both departments about trying to complete a double major. Methodist, being a smaller school, was able to take my classes and work with my professors to get the best schedule so I could complete both programs and complete a six-month internship. I do not think I could have received this personalization from any other school and this is what makes me even happier that I decided to go to Methodist University. My experience at Methodist helped me to become well organized and how to manage my time wisely. After graduating, I had a job lined up with Club Prophet Systems, a world leader in golf management software. I am currently still employed there and every day I am able to reflect on my schooling and work experience at Methodist to assist me with my job.
Ed Zielonka, Jr.
Class of 2012
Software Engineer, Club Prophet Systems, Springdale, PA
---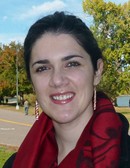 At MU I was taught to think for myself, state my opinion, and argue my point. Professors at the CSC department were always very welcoming of new ideas and perspectives. That is something I am most grateful for now that I am the youngest QA lead in my software company. I am never afraid to say what is on my mind and work with my teammates to think outside of the box and find the best solution for any problem.
Maida Elezovic
Class of 2012
Quality Assurance Engineer, Denver, Colorado
---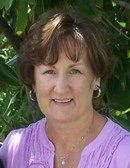 The education I received while at Methodist University not only prepared me for a career in the IT field by providing a solid foundation from which to build my knowledge, it gave me confidence in my ability to work with and learn from others. As a non-traditional student, I found the professors to be attuned to the challenges of balancing my work, school, and personal life which helped me to successfully complete the program.
Mary Hupp
Class of 2009
Database Administrator/Systems Programmer, Fayetteville, NC
---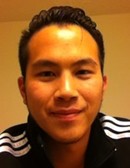 I graduated from Methodist University in 2007 with a Bachelor of Arts in Computer Science. The concepts and hands-on exercises served me as a foundation to analyze, plan and select the best approach to solve real world challenges in our industry. The direct contact that I perceived from the Computer Science Faculty definitely made a difference in the learning experience. The small classrooms environment led to relevant discussions and suggestions which not only helped me academically but also professionally when communication is required in a team environment to carry out efficient decision making.
Sean Houng
Class of 2007
Senior Software Engineer, Engineering Automation; Eaton Corporation, Raleigh, NC
---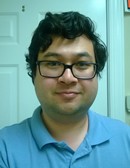 The foundation the knowledgeable and skillful staff Methodist University's Computer Science program provided me was critical to the success I worked for in the beginning of my career through to today. The fundamental knowledge of Visual Basic and Java I learned in my time at MU greatly helped me in my quick transition to ASP.NET and I still apply the lessons I learned when I'm now quickly picking up SharePoint Development. The methodologies taught to me is still very valuable for my well-respected work with applications for prescription drug companies for crucial studies and critical meetings with the FDA. The knowledge and skills MU provided to me serves as the building blocks from which everything else I've learned since then has been built on. It is those skills MU taught me that have helped me separate myself from the pack and quickly adapt to the ever-changing world of technology. I have been and always will be grateful for everything MU gave me and achievements I have accomplished thanks to their program.
Rob Segal
Class of 2006
Programmer, IT Works, Inc., Raleigh, NC
---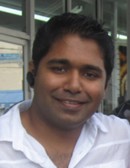 One of the best attributes about the Computer Science department at Methodist was that I was not just another number in a crowd. The professors were available and interested to get to know me and create a personal relationship. I could always go and ask for advice on any matter. I never had any computer related courses taken prior to MU and I was never uncomfortable to stop by and ask questions. I cherish my experience at MU because it helped me to not only learn about computer science, but also introduced to a kind of leadership which guided me to become a better professional.
Salem Adnan
Class of 2006
Senior Software Engineer, Eaton Corporation, Raleigh, NC
---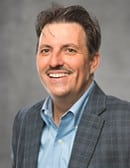 I will always reflect on my experience at Methodist University with fondness. The instructors were always available, eager to assist and broadened my thought process. While I learned a host of beneficial material in the CIT program, the focus on software development and database design have been especially significant in my career.
David May
Class of 2005
Division Engineering, Automation Manager for Eaton Corporation, Raleign NC
---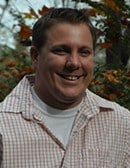 My transition from an evening to a full day time student was made successful by my advisor, Dr. Tat Chan. His guidance, along with the other faculty, made my experience at Methodist University very rewarding. The knowledge I gained from my time spent at Methodist ensured my success and motivated me to strive to achieve even more. Technology changes daily, and with it you have to adapt. I feel as though the faculty in the Computer Science department helped prepare me to continually learn more and challenge myself.
Danny Davidson
Class of 2011
Database Programmer, Firestone