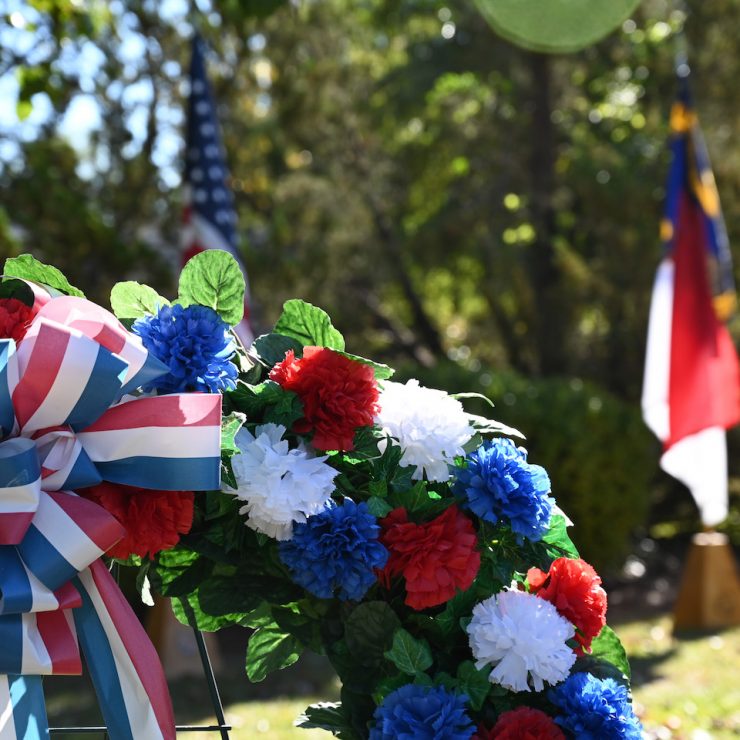 Veterans Educational Benefit Requirements
In addition to all other institutional policies and regulations, students who receive education benefits from the Veterans Administration must comply with the policies of the Veterans Administration and the State Approving Agency for the training and education of students receiving VA Education Benefits. These policies include the following requirements:
You cannot be certified for receipt of your VA Education Benefits until you have selected the program of study you intend to pursue, met all admissions requirements, and all credentials required by the Admissions Office are received and evaluated. You must be admitted as a fully matriculated student.
Should you change your major after the initial evaluation is completed, you are responsible for insuring that a timely and accurate departmental evaluation of your new program of study is completed. This requires completion of "change of major" forms.
You cannot be paid for a failing grade in a pass/fail course, courses previously passed, courses for which transfer credit has been granted, Co-Op courses, or Tested Out courses.
It is your responsibility to immediately inform the Veterans Affairs Office of any changes in your enrollment (such as, dropped or added classes, or withdrawal from school). If there is any unreported change in your enrollment, you may not be entitled to the full amount of your educational benefits.
It is your responsibility to inform the Veterans Services Office each semester or term of your intent to utilize your education benefits. You must turn in a Request for Certification form and a copy of your data schedule. Notification of not returning to Methodist University is also appreciated.
You may not receive benefits for excessive electives. Only the elective credits required for degree completion as stated in the

 

Academic Catalog

 

for your curriculum may be certified for benefits.
You must make

 

satisfactory academic progress

 

toward completion of your degree or educational objective as stated in the university catalogue. Unsatisfactory academic progress may result in termination of your educational benefits.
Veteran Readiness and Employment (VR&E) students must buy all required books and supplies through the school bookstore. No reimbursement will be made for items purchased elsewhere.
 If as a result of an overpayment your tuition payment is withheld by DVA, you are responsible for meeting the requirements of the Student Accounts Office to avoid being involuntarily dropped from classes (chapter 33).
While attending Methodist University, you are subject to VA Regulations and Institutional Requirements contained in the Methodist University Academic Catalog.
For information about educational benefits, contact the U.S. Department of Veterans Affairs Regional Processing Office in Atlanta, Ga. at 888.442.4551.
Randy Smith, Director of Veterans Services, is responsible for assisting all students eligible for Veterans Administration Education benefits. The Veterans Services Office is located in Joe W. Stout Hall, room 102. Contact Mr. Smith at 910.630.7174 / 800.488.7110 ext. 7174 or randys@methodist.edu.