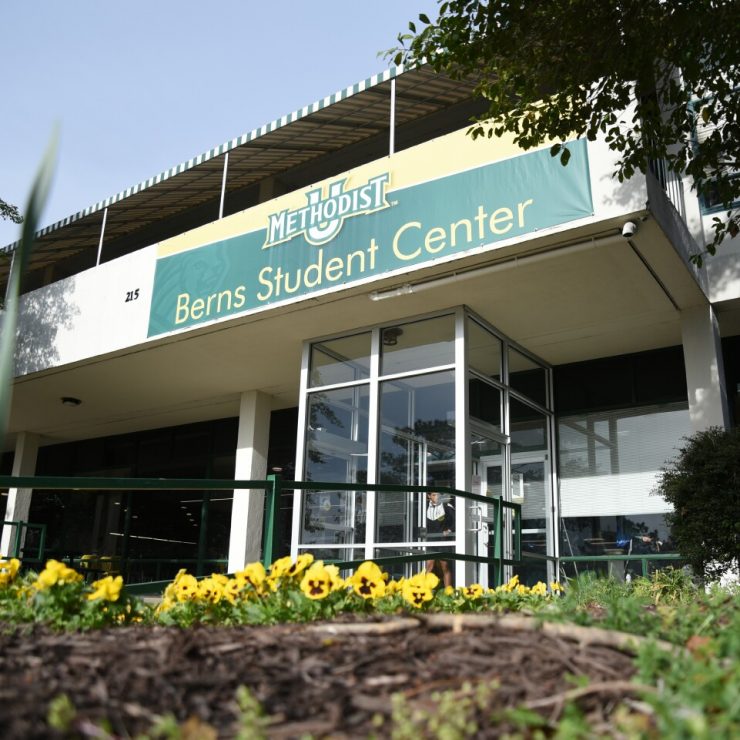 Hours of Operation
Monday- Friday: 7:00am-12:00am
Saturday and Sunday: 8:00am-10:00pm
Berns Student Center is the central connection for all students. It is open seven days a week and offers a variety of student services. Need a study break? Come over to the Berns. Here is where you can take your best shot at some ping pong, play a game of pool, and much more.
Offices in Berns Student Center
Top Floor
Student Affairs
Housing & Residence Life
Student Government
Campus Engagement
International Programs
Study Abroad
Multicultural Affairs
Bottom Floor
Green and Gold Cafeteria
Alumni Dining Room
Heritage Dining Room
President's Dining Room
Study Break Options
Lion's Den
Starbucks
Chick-fil-A
Sandwich Shack
P.O.D. Market
Mail Center
Bookstore
To reserve the Berns for your next event, or to have a table up in Berns contact Alysia Magras, Director of the Campus Engagement Office, at 910.630.7022 or at amagras@methodist.edu.