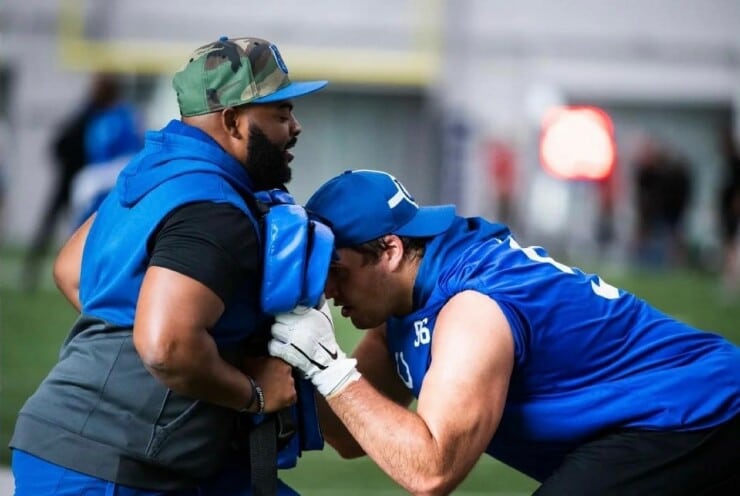 A Methodist University alumnus is entering the spotlight on one of the brightest stages of all – the NFL – not as a player, but as a coach.
A Methodist University alumnus is entering the spotlight on one of the brightest stages of all – the NFL – not as a player, but as a coach.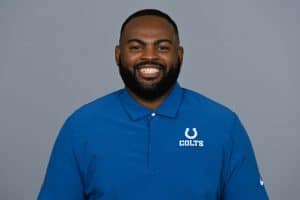 Bryan Bing '15 was recently named one of two 2023 Tony Dungy Diversity Coaching Fellows with the Indianapolis Colts for the 2023-24 season. The fellowship was established by the Colts to hire diverse and talented coaches to full-time, year-long positions – providing opportunity to gain valuable experience.
As a coaching fellow, Bing is with the team as a defensive assistant for the Colts' defensive line coach – helping plan and operate practice, developing call sheets, and working directly with the players.
"It's a blessing," Bing said. "I'm still a long way from where I want to be, but the skills I learned at Methodist University continue to propel me and set me up for the future."
Bing's journey to MU started when he was in high school in Bradenton, Fla. The football student-athlete met former head football coach Dave Eavenson '96, now MU's vice president and director of athletics, at a college recruitment fair in Tampa.
"(Eavenson) is a great person and had a great message," Bing said. "My family fell in love with him, and when we visited MU's campus, we instantly fell in love with the University."
Bing chose to pursue a bachelor's degree in Criminal Justice and although he said it was difficult at times, he looks back on his experience in the MU classroom as a rewarding endeavor.
"I took pride in academics because my mom always put academics ahead of sports," he said. "There were times where it was challenging balancing school and football, but it helped me grow as a person and think critically about things."
Bing credits Wendy Vonnegut, director of the MU Legal Studies program, for the impact that she made on him as a student and as an alumnus – helping with coaching contracts and legal advice.
"Bryan Bing was the type of student you just knew was going to do great things," said Vonnegut. "He never gave up and was just determined to do the best he could."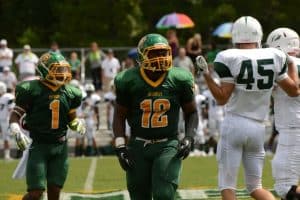 On the football field, Bing was a game wrecker as a linebacker. He tallied 319 tackles, three interceptions, and five forced fumbles. He was named a two-time All-South Region selection, a three-time All-USA South Athletic Conference selection, and a five-time USA South All-Academic team selection.
During his junior year, doctors found Bing had an enlarged heart – forcing him to sit out the entire season. Since he was not able to compete on the field, he found other ways to contribute, which included some coaching duties on the sidelines.
"It gave me an opportunity to learn about the coaching world," Bing said. "I knew I wanted to get into coaching one day, but I didn't know it was going to come so soon."
Doctors gave Bing the green light to play his senior season and after graduating he immediately jumped into college coaching – making stops at Heidelberg, Butler, Pittsburgh, Kent State, and Wofford. He also earned his master's in Sports Recreation & Management from Kent State in 2018.
While the fellowship with the Colts is temporary, last year's fellows earned full-time coaching positions with the Colts and the Carolina Panthers after their fellowships concluded.
These are opportunities Bing says would have never happened without his start at Methodist University.
"I'm proud to be a Monarch," he said. "It's shaped me in different ways and has given me opportunities throughout life. I'm very thankful."