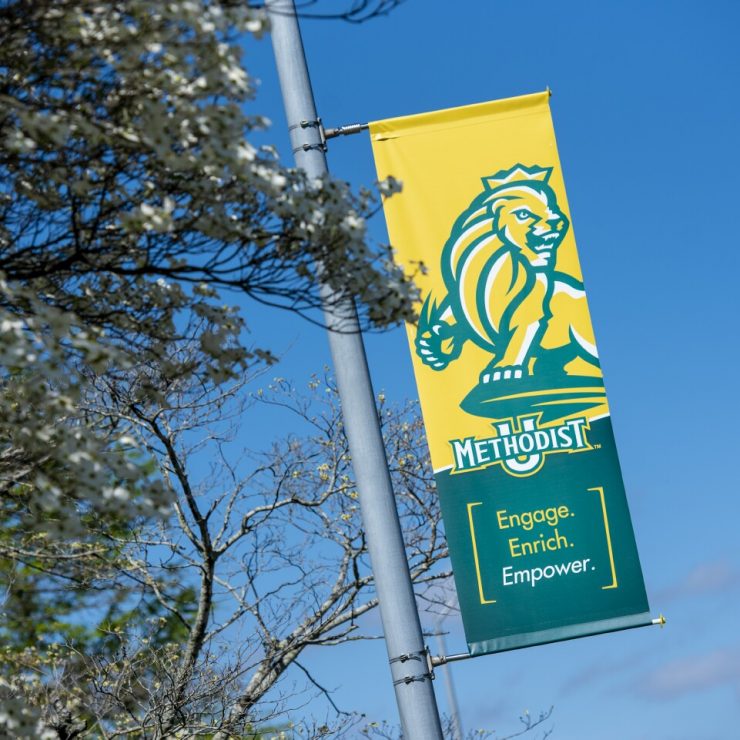 Housekeeping & Maintenance
About Housekeeping & Maintenance
Our mission is to provide clean, odor-free, and well-maintained facilities in support of student, faculty and staff sharing of experiences as members of the Methodist University family. Directed by the Vice President of Planning and Administration, the department has specific responsibilities and duties that relate to the overall support services operation for campus students, faculty and staff.
The Custodial Department provides 24-hour service through the application of three shifts, Monday-Friday.  Shift hours are adjusted twice annually for seasonal cleaning assignments.
First Shift – 5:00 a.m. – 2:00 p.m.

Cleaning of locations that require faculty/staff access (secure areas), residence halls, intermittent cleaning services and activity/program support.

Second Shift – 1:30 p.m. – 10:30 p.m.

Cleaning of residence halls, administrative offices, some athletic facilities, and locations that require faculty/staff access (secure areas)
Intermittent cleaning requests throughout campus

Third Shift – 9:30 p.m. – 6:30 a.m.

Cleaning of academic buildings to include athletic facilities and learning centers, and Berns Student Center
Scheduled floor care maintenance throughout campus facilities
Weekend support is provided with scheduled assignments and or a designated point of contact to respond to emergent situations. 
Annual National Recognitions/Special Dates
Housekeeping Week – 2nd Week of September and National Custodian Day, October 2
Maintenance Week – 3rd week of January and National Maintenance Appreciation Day, March 4
Contact Us
Maintenance: 910.630.7238
Housekeeping: 910.480.8418