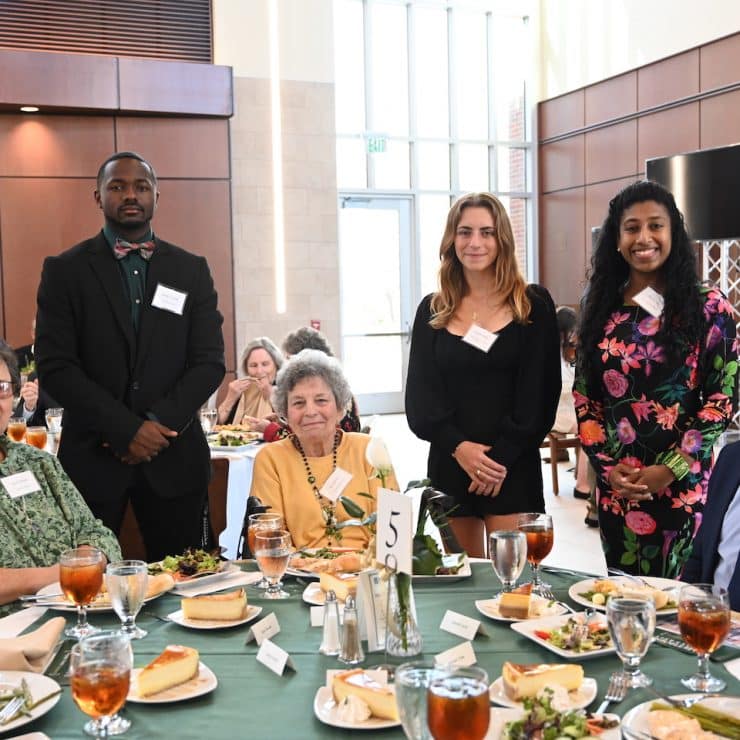 Alumni Endowed Scholarship Fund
The Alumni Endowed Scholarship Fund was set up by the Methodist University Alumni Association, and gifts designated toward this fund benefit current students of the University.
Children of alumni who are rising Methodist University juniors or seniors are given first consideration for this award. The recipient must have a cumulative GPA of 2.5, and the scholarship is renewable if the GPA is continually met. Consideration can be based on need, but it is not a requirement. If no student meets the above criteria, the scholarship can be awarded to a non-legacy student who meets the academic criteria, based on the recommendations of the scholarship nominating committee.
As alumni of the University, you have the opportunity to help a student receive the quality education and experience the unique small-school environment of Methodist University.
For more information, please contact the Alumni Relations Office at 910.630.7485 or via email at alumnioffice@methodist.edu. 
To donate, select "Give Here" and designate your gift to the Alumni Scholarship Fund.