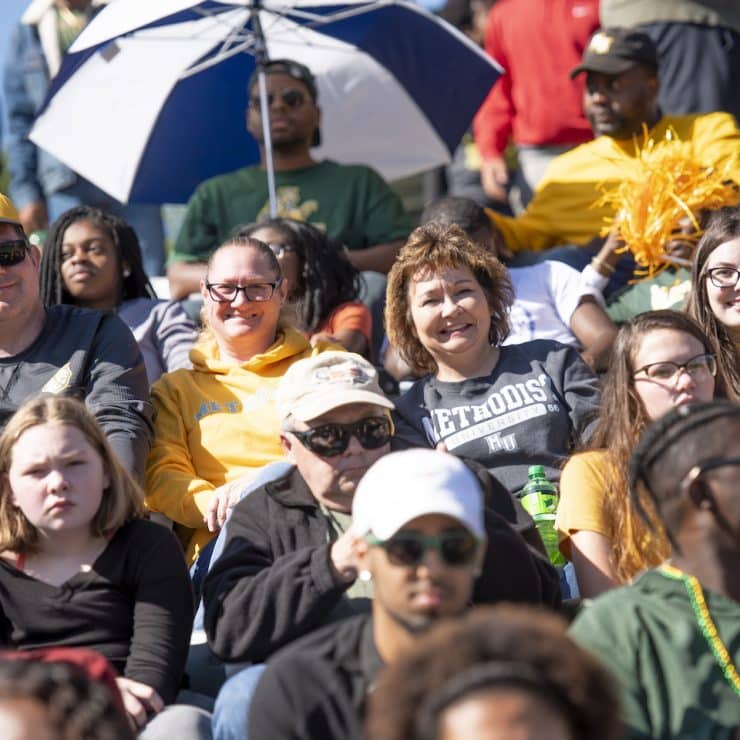 Your participation matters at Methodist University. Every year, thousands of MU alumni, parents, friends, and students make gifts to the University. These generous contributions range in size, but every gift is transformative, helping our students to discover, connect, and achieve great things around the globe.
Alumni participation is crucial for MU to thrive
Alumni participation is one of the key measures that various surveys such as

 

US News & World Report

 

considers when ranking colleges and universities. Your gift can help MU continue to climb in the rankings and is an investment in the value of your own degree.
When added together, small gifts do big things. Think a gift of $25 won't make a difference for MU? It definitely will. In the 2017-18 academic year, more than 2,000 donors supported MU, and over 1,000 of these donors were alumni, which helped the University provide student scholarships, technology enhancements, career development programs, resources for athletics and much more.
Your gift has the power to help MU raise even more. Many corporations and foundations use alumni participation as a determining factor in deciding whether to fund grant requests. Additionally, strong alumni participation attracts the support of larger donors who like to invest in success.
Giving by Mail
Download and complete the form below along with a check and mail to: Office of Institutional Advancement Methodist University 5400 Ramsey Street Fayetteville, NC 28311