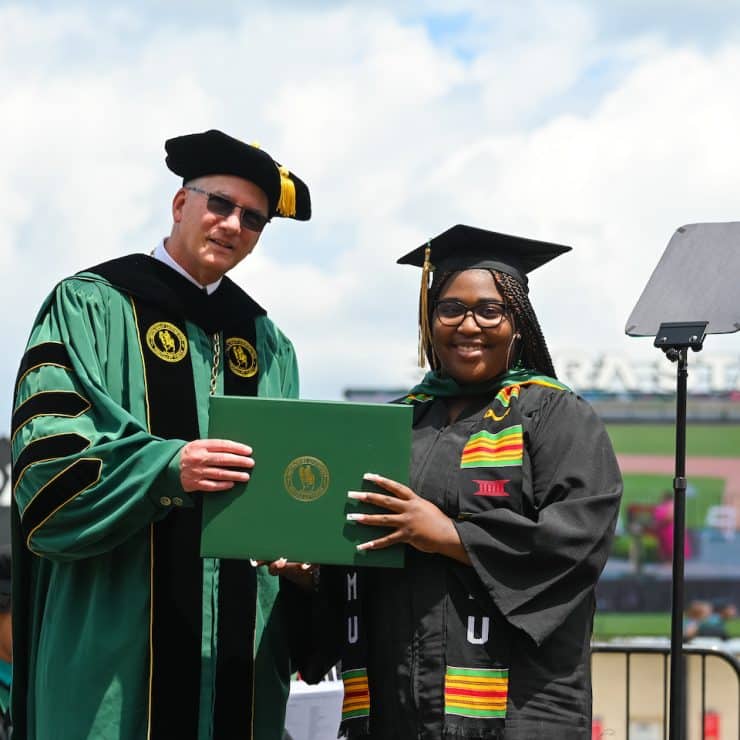 If you need to reorder your Methodist University diploma, we can help. Access the form mentioned below and submit it via the following options:
By fax at 910.630.7410
By e-mail to registrar@methodist.edu (must be scanned with signature)
By mail to Registrar, 5400 Ramsey Street, Fayetteville, NC 28311
By in-person submission at the Registrar's office
The current fee is $35. Diplomas must be paid for before we can order. Please contact the Business Office at 910.630.7284 to make payment arrangements. The receipt number given to you by the Business Office needs to be included on the reorder form. The diploma reprinting usually takes a month to process. Once completed, we will either mail your diploma or you may arrange to pick it up from the University.