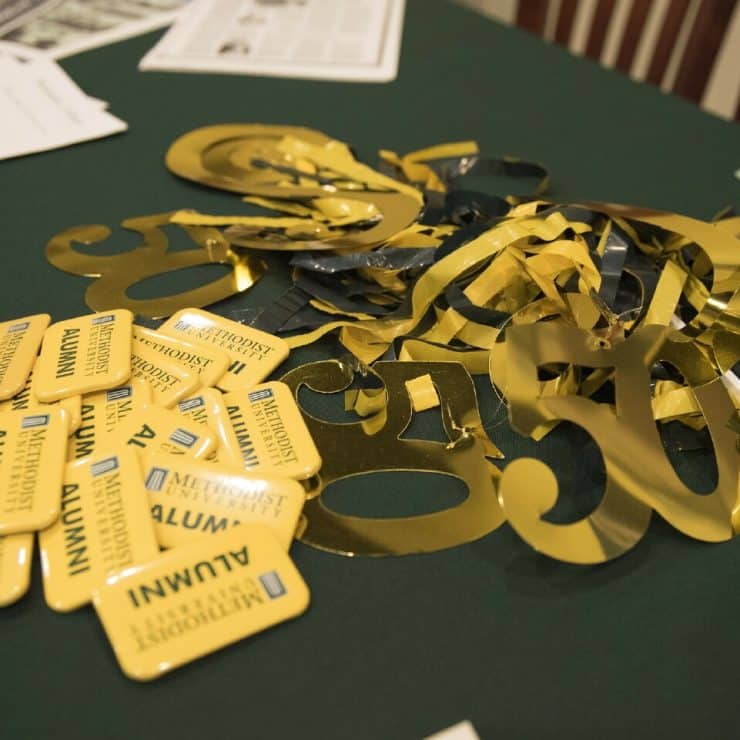 To learn about upcoming opportunities to meet with alumni on campus or in your hometown check out the events below!
Bringing MU to You
Representatives of Methodist University will be traveling across the country to meet with alumni and share exciting new developments at the University! Attend an event near you and learn about the new strategic plan and the ongoing growth and development of the university.  We'll also discuss how you can plug in and join the journey through the emerging Monarch Network, which involves career assistance, student recruitment, advisory boards, regional outreach, and other initiatives.
For more information on how to host one in your area, please contact Taylor Murphy '15 at tamurphy@methodist.edu or 910.630.7485.
Homecoming
Join us for Homecoming 2022 on October 21-22 and be part of something big. Cheer on the Monarchs and the 2022 Alumni Award recipients. Grab your green and gold, call your friends, and reserve your hotel today.
Alumni Travel
We would love to start a travel program exclusively for MU Alumni and friends.
Monarch Booster Club Hall of Fame Golf Tournament
The Hall of Fame Golf Tournament, held the first Friday of June at Gates Four Golf and Country Club, continues to grow! A portion of the proceeds from alumni registrations supports the Alumni Endowed Scholarship Fund. The lowest scoring alumni team wins the prestigious Lowdermilk Award. For more information, visit mumonarchs.com.