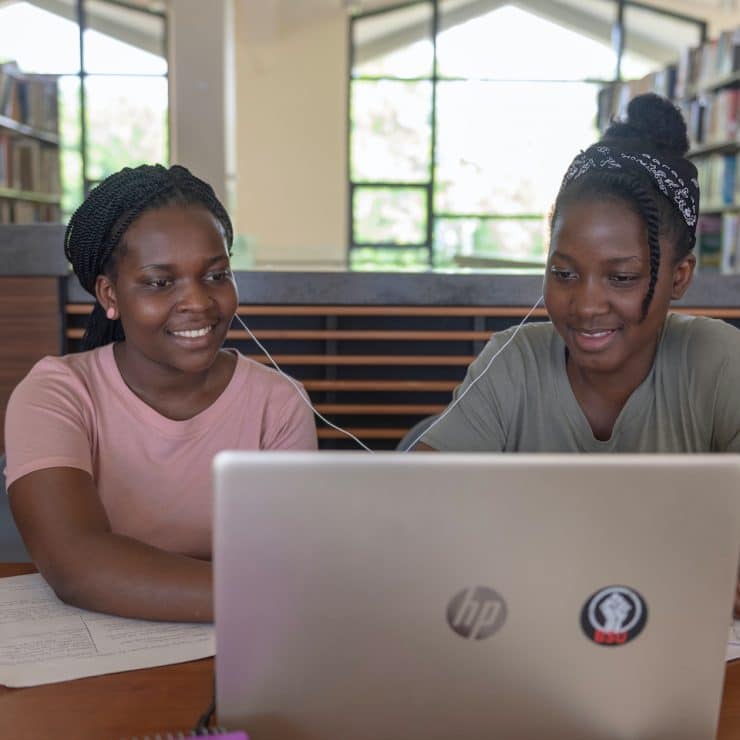 Greatest Gift Scholarship
The Greatest Gift Scholarship is a recruiting tool for alumni to encourage students to attend Methodist University. Any alum who recruits a new student to MU can apply for the Greatest Gift scholarship completely free of charge.
Methodist University is one of only a few institutions that offer this unique scholarship opportunity.  Alumni can award one new Greatest Gift scholarship per year to a full-time first-year day student or new transfer student who they actively recruit for undergraduate admission.  The Greatest Gift Alumni Scholarship is worth $500 per year and is fully renewable each year provided the student maintains eligibility and renewal requirements. Only students who are not currently enrolled at Methodist University are initially eligible for this scholarship.
Thank you for helping with our recruiting efforts!
To learn more about the Greatest Gift Scholarship of request an application, contact the Alumni Relations Office at 910.630.7485, toll-free at 800.488.7110, or via email at alumnioffice@methodist.edu.
Note: In order to be processed, the scholarship application must be received by the Office of Advancement and Alumni Relations by August 1 for fall admission, and by January 2 for spring admission.
Frequently Asked Questions
The Greatest Gift Scholarship program is a recruiting tool to be used by alumni only. The application must reflect that the alumnus/alumna has actively recruited the student to attend Methodist University.
This is a scholarship that you, as a Methodist alum, are entitled to give at no cost to yourself.
The scholarship is initially awarded to a student who:
is a new full-time undergraduate student (freshman or transfer)
is enrolled in the day program only
meets all the requirements for admission to Methodist University and
a student may be the recipient of only one Greatest Gift Scholarship.
In order to nominate a student for the Greatest Gift Scholarship, the alumnus/alumna must request an application form from the Office of Alumni Relations. When the form is returned, the Directors of Alumni Relations and Financial Aid will approve it, provided all requirements are met.
The following guidelines must be observed:
Students cannot solicit the receipt of the Greatest Gift Scholarship for themselves. This would be in strict violation of the intent of the scholarship as a recruitment tool.
Faculty and staff members of Methodist University cannot solicit alumni to award their scholarship to prospective students.
Prospective student-athletes who are recruited by members of the Methodist University athletic staff to participate in the college athletic program are eligible to receive a Greatest Gift Scholarship, provided it does not exceed the student's need as calculated by Congressional Methodology.
In order for the student to qualify, the Greatest Gift Scholarship must be submitted prior to the semester deadline (August 1 for the fall and January 2 for spring).
The Greatest Gift Alumni Scholarship is worth $500 per year and is fully renewable each year provided the student maintains eligibility and renewal requirements.
The scholarship will be applicable for an academic year, but not available for summer school or continuing education classes.
It will be a renewable scholarship, provided the student has a 1.75 grade point average at the end of the freshman year and a 2.00 each year thereafter, to be determined at the end of each academic year.