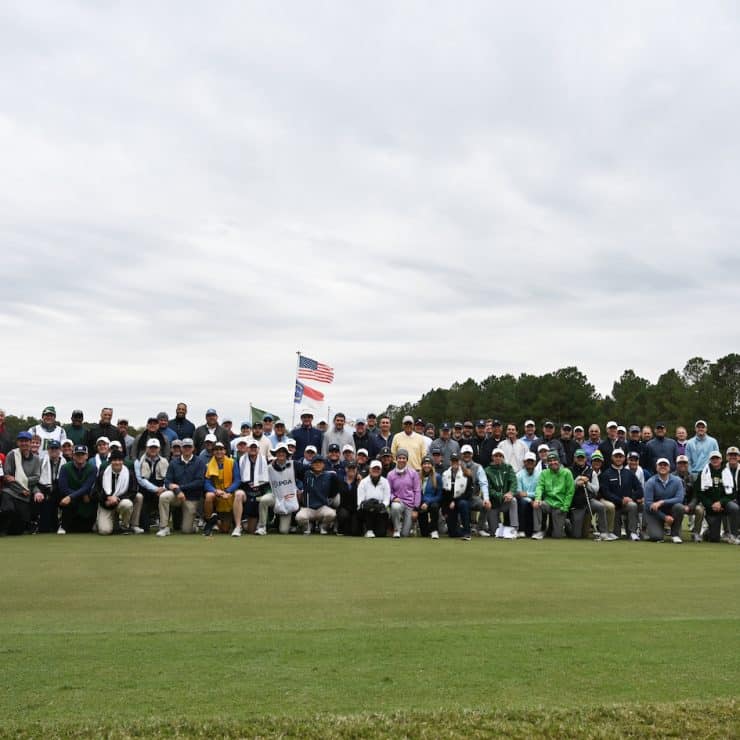 Founders Council Golf & Tennis Tournaments
November 1, 2023
Methodist University is home to a beautiful 6,370-yard, 18-hole golf course and one of the country's top PGA-accredited Golf Management Programs. This par-71, recently renovated golf course located on the MU campus, is one of the most unique and challenging in the region. The practice facility at MU was recently ranked by the Golf Range Association of American as one of the "Top 50 Private Ranges" in the country.
MU's Professional Tennis Management Program is one of only seven programs in the U.S. accredited by the United States Tennis Association (USTA). The courts at the Gene Clayton Tennis Center were featured in Tennis Industry Magazine as a "Distinguished Facility of the Year" and was ranked one of the top nine hard court facilities in the U.S. by American Sports Builders Association.
This event is the once-a-year opportunity for the public to play these distinguished, private tennis courts and golf course. We invite you to spend the day on our beautiful campus with MU students and experience tournaments like none other in our area.
Registration Opens July 1
The field is limited to 54 players for golf and 32 for tennis. Call 910.630.7169 for more information.
Golf Pro-Am Tournament
Each team will be made up of three players and one MU student player, plus a personal caddie for each player. This is a walking-only golf tournament.
Schedule
9:00 – 11:00 a.m.: Registration and driving range open
10:30 a.m.: Lunch served (please arrive no later than 11:00)
11:15 a.m.: Group photo and opening remarks
11:30 a.m.: Shotgun start (snacks and drinks provided)
4:30 p.m.: Awards presentation and dinner
Tennis Pro-Am Tournament
This fun tennis mixer will include Tennis Poker, where players choose a card from the deck for each game won. Teams will be organized by skill level.
Schedule
5-6 p.m.: Registration, courts open, warm up, lessons available
6 p.m.: Group photo and opening remarks
Refreshments will be served throughout the event.