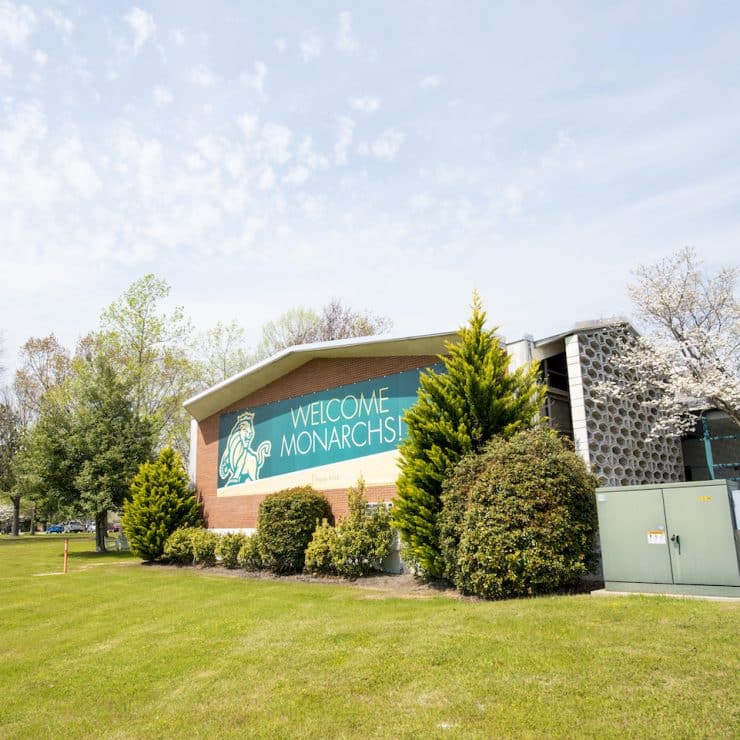 The Annual Fund includes gifts made to Methodist University during the fiscal year (July 1 – June 30) which support all areas of the University's operating budget. This is the year-in-year-out fund that helps to cover the annual costs of operating Methodist University.
Get your question(s) answered about Methodist University's Annual Fund.
Frequently Asked Questions
Tuition and fees cover only 75% of the University's annual operating budget. Methodist University is a non-profit 501-C (3) organization, with an operating budget in excess of $37 million. It receives no income or operating support from the state or federal level.
The most important source of gift income for Methodist University is the annual fund. This is the year-in-and-year-out fund of the College that pays the annual costs for operating a quality academic institution. It includes the mundane but necessary, such as lights, heat, and water, as well as the more attractive like scholarship support, guest lectures, and performances. The annual fund represents the center of the Methodist University fund-raising appeal and the backbone of the support from the church, alumni, parents, corporations, foundations and other friends. Without support for the annual fund, Methodist University could not meet the costs associated with a committed faculty, buildings and ground maintenance, student financial aid, and other requirements of an operating budget. So your gifts to the annual fund, regardless of size, have an important role in the mission and purpose of Methodist University.
While the annual fund is the life-blood of the University, the other opportunities for support are similarly compelling for the quality academic initiatives that define Methodist University. The University provides a measure of permanent significance through gifts for endowments and facilities. Gift lectureships, distinguished professorships, endowed scholarships, and other program endowments are available for naming. For more information, please contact Greg Swanson, Vice President for Institutional Advancement & Senior Counsel, at 910. 630.7050 or gswanson@methodist.edu.
View a full list of Endowed and Annual Scholarships here.
Unrestricted gifts made to the University are used where they're needed most and will have the most immediate impact on student needs. They support everything from scholarships, library materials, athletic equipment, and faculty recruitment.
Gifts can be restricted for specific purposes including the alumni association, scholarship fund, academic area or program or athletic team. You may restrict the use of your gift by indicating this on your check or with a note.
Gifts may be made by credit card, bank draft, cash, check, gift of stock, land, or gifts-in-kind to the school. Contact the University to learn about the many different planned giving opportunities available.
Yes. Gifts to the College are deductible for income tax purposes to the extent permitted by law. Be sure to keep receipts for your records.
Check with your company's human resource office or click here to see if they match charitable gifts to colleges and universities. This could double, and in some cases, triple your gift.
Methodist University offers many ways to support your alma mater. We are here to help. Contact the Institutional Advancement Office at 910.630.7200 or (800) 488-7110 or email at alumnioffice@methodist.edu.