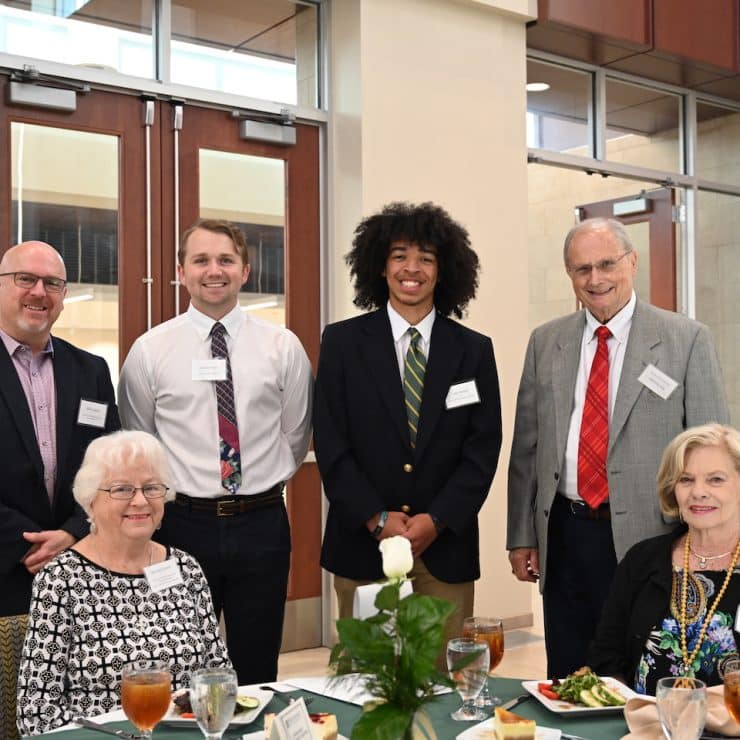 While there are many reasons to provide support for Methodist University, the ultimate purpose is to assist in providing an affordable, quality college education to deserving students, whether it is support for the operating budget, academic programs, or scholarships. Over 85% of our students receive some form of financial assistance to attend college. Support for operating expenses, academics, and athletic programs allows us to keep our tuition costs reasonable.
Methodist is more expensive than state colleges, primarily because our budget is not subsidized by the State of North Carolina. North Carolina residents do receive the state's Legislative Tuition Grant, which our state legislators continue to work diligently for on our behalf. By and large, however, over 85% of Methodist's budget comes from student tuition, board, and fees, which is why your help is so important.
So why give to Methodist University? Because your gift, along with the gifts of others, enables Methodist to provide its students a sound academic experience. At the same time it ensures that youth and adults in eastern North Carolina and beyond are offered the opportunity to pursue a values-driven, liberal arts education. So whether your preference is scholarships, the annual fund (general operating), or a particular academic program or athletic team, your gift is needed, and greatly appreciated.