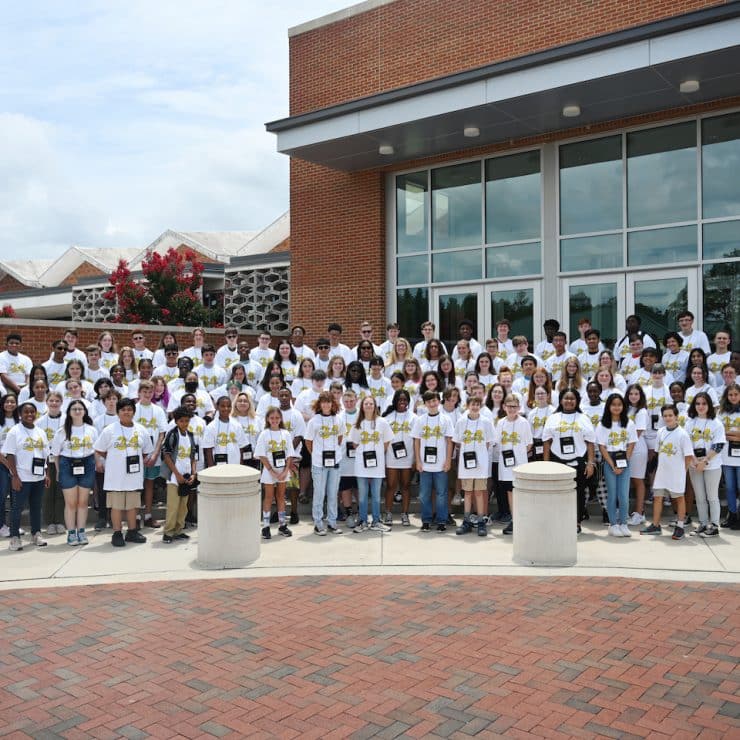 SummerJam! 35 Postponed
for Summer 2023 for Facility Upgrades
While I share with you that the Reeves Fine Arts Building – which houses the Division of Fine & Performing Arts here on the Methodist University campus – has been approved to receive some wonderful facility upgrades that will make it an even greater space to make music, I'm sorry to share that the renovation efforts have compelled us to postpone our 2023 SummerJam!. As much as we look forward to this camp every year, we don't want families to continue/make plans with us for this summer that we might ultimately not be able to fulfill. For those of you who signed up early, we will begin the process of returning pre-registration deposits as soon as possible.
At MU, we remain committed to the musical well-being of our entire community and hope these exciting facility upgrades will be completed for our 2024 SummerJam!. We will share more information about the renovations and 2024 SummerJam! as it becomes available.
On behalf of the Division of Fine & Performing Arts, I appreciate your continued support and faith in our camp.
With my best,
Dr. Michael Martin
Professor of Music and Director of SummerJam!
Methodist University
About SummerJam!
Methodist University's music department is proud to sponsor SummerJam! music camp, now in its 34th year! Our beautiful 617-acre campus is located 5 miles (10 minutes) off I-95 in Fayetteville, N.C., our three-time Hall of Fame All-American City.
Requirements
SummerJam! is open to all musicians ages 11-18 who want to enhance their musicianship and interact with other student musicians from across the state and region. In order to have the best possible camp experience, instrumental and vocal students need to have had at least one full year of prior instruction or experience in music. Students develop their music skills through large ensemble participation, master classes, lessons, academic classes, and concerts.
Camp Life
Our camp faculty consists primarily of MU music professors with support staff made up of area music teachers and MU music students. Music ensembles make up the main part of the day schedule (Band, Chorus, Orchestra, and Piano) along with additional elective classes. A full list of elective choices and an elective preference sheet will be provided after you are registered and are assigned on a first-come, first-served basis.
Evening activities provide our campers with a chance to relax and socialize with their fellow musicians. Each night there is a different free activity leading to the big camp concert event: Here's a quick look at our evening/concert activities:
Monday: Pelican Ice Walk
Tuesday: Movie/Ice Cream Social
Wednesday: Game/Activities Night
Thursday: Talent Show
Friday: Small Ensemble/Elective Concert
Saturday: Camp concert
Costs
To be determined.