Student Access & Accommodation Services
Mission
To provide accommodations and related services to fulfil the institutional requirement of equal access in accordance with Federal and State Legislation. We work with individuals with disabilities and the campus community to create educational opportunities and build a supportive, inclusive environment for all.
Vision
Methodist University embraces open and equitable access to opportunities for learning and development. We strive to create an inclusive, informed and accessible campus, community and society. We envision a learning community that is welcoming of all individuals, one that embraces and celebrates the diversity of the campus while being sensitive to and supportive of the individual needs of each person.
Location
Davis Memorial Library
Room 203
Contact Us
Assistant Provost, Student Retention & Persistence Initiatives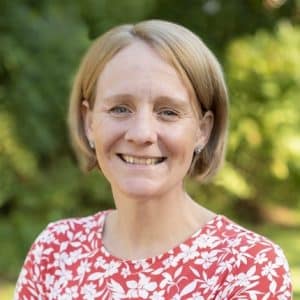 Frequently Asked Questions
This FAQ is designed to answer the common questions that families have about what they and their current or future college student can expect, what accommodations are available, and strategies students with disabilities can use to have a successful and rewarding college experience. While some of the information in this FAQ is specific to processes and procedures at Methodist University, much of the information provided here is more general and applies to most colleges and universities. In this FAQ, we use the gender-neutral "they/them" pronouns so that our language is applicable and relevant for all students, regardless of gender identity.
Through the Office of Student Access & Accommodation Services, the university can provide counsel, support services, and accommodations to ensure that all students, regardless of ability, have equal access to the world-class education, campus programs and activities offered by MU.  Upon enrollment, students with disabilities should contact the Office of Student Access & Accommodation Services to discuss their needs and to develop a Student Individual Accommodation Plan. Accommodations are made with the intent to maintain the academic integrity of each course and the academic program as a whole, while also meeting a student's individual disability needs.  Accommodations are developed on a case-by-case basis, based on each student's disability and functional limitations.  Some common accommodations that a student may qualify for include but are not limited to:
Additional time for exams and quizzes
Distraction-reduced testing environment
Assistance with note taking
Permission to use a laptop to record exam responses
Preferred seating
Books in alternative format
Disability-specific academic coaching
Under the Americans with Disabilities Act (ADA) and Section 504 of the Rehabilitation Act of 1973, individuals with disabilities are assured services and protected from discrimination. To establish that an individual is covered under the ADA, the documentation must indicate that the disability substantially limits a major life activity. Major life activities under the Americans with Disabilities Act include:
Caring for oneself
Performing manual tasks
Seeing
Hearing
Eating
Sleeping
Walking
Standing
Lifting
Bending
Speaking
Breathing
Learning
Reading
Concentrating
Thinking
Communicating
Working
Documentation must be obtained from a licensed medical or mental health professional
Documentation must be current and up to date, typically four years old or less, depending on the nature of the disability – Note that Student Access & Accommodation Services may request more recent documentation if the disability symptomology tends to vary over time
Documentation must list the diagnosis or diagnoses
Documentation must describe in detail the functional impact of the disability on participation in academics and/or other aspects of campus life
Documentation must detail the treatment history and plan of care
When appropriate, list recommended disability accommodations and/or auxiliary aids and services.
If the initial documentation is incomplete or inadequate to determine the extent of the disability and reasonable accommodations, Student Access & Accommodation Services has the discretion to require additional documentation.
In the college setting, your role as a family member changes from advocating for the student to providing advice and support as they advocate for themselves. For family members, this is sometimes the most challenging aspect of their student's transition as they are over the age of 18 and will be considered an adult.  Family members are often accustomed to arranging supports and accommodations for their child with a disability and being aware of their daily activities and assignments. Once the adult child is away at college and typically not living at home, family members may suddenly feel out of the loop and powerless to provide support. We can suggest a few key strategies that will help you and your student make this transition more easily.
If your student is still in high school:
Gradually fade your level of hands-on support so that your student becomes accustomed to managing their own schedule and workload.
Ensure that your student attends and participates in any meetings at school where their disability and accommodations are discussed.
Encourage them to practice talking to teachers about needed accommodations independently. You may want to role-play these discussions with your student first so they become comfortable with what to say.
Gradually increase your student's level of responsibility when it comes to making decisions about accommodations and disability-specific services.
If your student is in college:
Encourage your student to take advantage of the many resources for academic and other supports at MU.
Allow your student to try different approaches to challenges other than those you might recommend. If the outcome is not exactly as your student had hoped for, debrief with them on what happened and what options might be available that would lead to a different outcome next time. For example, if your student received extra time on exams in high school but opts not to request this in college classes, explore whether they think the college exam grades are accurately representing their understanding of the material – or if exam performance might be better with the "extra time" accommodation in place. If your student would like your support in accessing accommodations, jointly develop a clear understanding about the degree of your involvement.
Note that requests for accommodations or services must come directly from a student, not from a family member on behalf of a student. 
In the K-12 system, family members often play a key role in helping their student receive accommodations for a disability. Perhaps you attended IEP meetings or provided input in developing your child's 504 plan. You may have had frequent contact with teachers to assist with implementation of accommodations or homework completion.
One of the most significant changes a parent or guardian experiences in sending a student to college is the difference in privacy standards for educational records. Methodist University values the student's right to privacy. The university adheres to a federal law called the Family Educational Rights and Privacy Act (also called FERPA or the Buckley Amendment) that sets privacy standards for student educational records and requires institutions to publish a compliance statement, including a statement of related institutional policies. In K-12 education, FERPA rights vest with a student's parents or legal guardians so long as the student is under the age of 18. But when a student matriculates to an institution of higher education or turns 18, FERPA rights transfer from the parents/guardians to the student.
With certain exceptions, MU officials will not disclose personally identifiable information from a student's education records without the student's prior written consent. If your student wishes, they may sign a Consent to Release of Student Information, allowing Student Access & Accommodation Services to share information with you as appropriate. The release provided by Student Access & Accommodation Services only covers Student Access & Accommodation Services-related activities. Student Access & Accommodation Services is always happy to provide general information about our services and accommodations, whether your student has signed the consent or not.
The laws that govern disability accommodations in the K-12 setting are different from those that govern college-based disability accommodations. Read more about these differences.
If your student received accommodations in high school, an important part of the initial meeting with Student Access & Accommodation Services will be a discussion of those accommodations, how they were implemented, whether they were effective, and if the student is requesting similar accommodations in the college setting. While many college-based disability accommodations may be set up similarly to those your student received in high school, some high school accommodations may not be available or appropriate in a college setting.
For example, if a student received extended exam time in high school, and their disability-related needs support the continuation of this accommodation in college, it is likely that a similar accommodation can be arranged here at MU. The process they will go through to access this accommodation may be a little different, but they may still receive extended time for exams.
Conversely, a student may receive flexible assignment due dates in high school. Depending on the structure of the student's college-based academic program and each specific course, it may or may not be possible for them to receive a similar accommodation for college courses. Rest assured, however, that MU's Office of Student Access & Accommodation Services will work with the student to develop a plan for appropriate and reasonable accommodations that will provide access to their academic program and other aspects of campus life.
Encourage your student to contact the Office of Student Access & Accommodation Services to discuss any difficulties they may be experiencing related to accommodations.  I can support and advocate for students if needed, to ensure that the accommodations they are granted by the office are implemented properly. I also help students problem-solve, empowering them to resolve issues independently when appropriate.  If your student would like you to be a part of the discussion with Student Access & Accommodation Services, I am happy to meet with them and conference you in by phone or involve you in the discussion in a way that works for you and the student.
I also encourage students to communicate regularly with their academic advisor about any academic concerns they may have, or RA if there are residential concerns on campus.  Academic advisors, and RA's are just a few of the many excellent resources available to MU students, and they can best support your student when there is regular communication.
Take advantage of the many resources available to you at MU. Access resources that may relate especially to students with disabilities.
Know what you need in order to be successful, and communicate this to Student Access & Accommodation Services, your academic advisor, RA, and others as appropriate.
If you're not sure what resources and options would best meet your needs, ask Student Access & Accommodation Services or others on campus for guidance.
Be proactive and plan ahead. Don't wait until the last minute to request an accommodation or assistance if needed.
Work hard, but take time to rest and attend to any health needs you may have. Work with your academic advisor to develop a course schedule that is manageable, yet challenging.