Our Mission
Our staff provides guidance in the development of skills necessary to obtain internships, employment and career satisfaction. These skills also help with the management of life-long career strategies and success in a global and rapidly changing workforce. Career Advising achieves its mission by providing major and career assessments, individual and group workshops, internship/job search strategies, online resources, assistance with resume and cover letter writing as well as mock interviews.
Students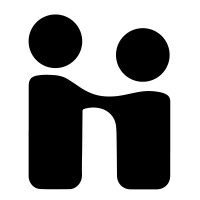 Students can schedule an appointment by emailing a Academic & Career Advising Staff member.
Create a Handshake Account! Handshake is the #1 way college students are getting hired. See this documentation for help creating, setting up, and using your new Handshake account.
Employers
Please use Handshake to share your positions, and we will work diligently to get that information approved and to students and alumni so that candidates may apply. Employers who do not have a Handshake account can use this link to create a profile. Please contact Dr. Taylor Vann, tvann@methodist.edu, if you have any questions.
Career Assessments
If you are having trouble deciding on a major or what career path you want to take, we can help you. We offer many resources to help you get on the right path. Our assessments can assist you in determining your strengths, weaknesses, skills, values, and interests which will help you in making the right decisions.
Don't Begin Your Professional Job Search Without Professional Documents!