Student Testimonials
Class of 2022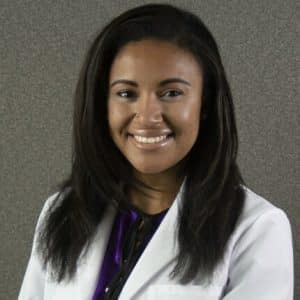 Bianca Boyd
Miami, Florida – University of Central Florida
"Prior to PA school, I obtained my bachelor's degree in Biomedical sciences from the University of Central Florida in Orlando, Florida. It was during this time that I spent countless hours both shadowing and working alongside some pretty amazing PA's in the emergency room and this is where I fell in love with the profession. Unsure of where I was interested in attending school, Methodist was highly recommended to me by a customer at one of my jobs post-graduation while in Florida, who just so happened to be a recent graduate from the program. It was through our conversation and my inquiry into the program that I decided to go ahead and send in my application. I ultimately chose to attend Methodist University because all the anxiety that is often associated with PA school interviews was virtually non-existent during my interview day. The current students, as well as the faculty, were so inviting and were more interested in getting to know me as a person rather than the details on my application. This inviting and supportive environment has been persistent since the start of the program and has allowed me to flourish academically and professionally. I do not regret my decision and if I could go back and do it all again, I still would've chosen Methodist University PA program. Prior to PA school, I obtained my bachelor's degree in Biomedical sciences from the University of Central Florida in Orlando, Florida. It was during this time that I spent countless hours both shadowing and working alongside some pretty amazing PA's in the emergency room and this is where I fell in love with the profession. Unsure of where I was interested in attending school, Methodist was highly recommended to me by a customer at one of my jobs post-graduation while in Florida, who just so happened to be a recent graduate from the program. It was through our conversation and my inquiry into the program that I decided to go ahead and send in my application. I ultimately chose to attend Methodist University because all the anxiety that is often associated with PA school interviews was virtually non-existent during my interview day. The current students, as well as the faculty, were so inviting and were more interested in getting to know me as a person rather than the details on my application. This inviting and supportive environment has been persistent since the start of the program and has allowed me to flourish academically and professionally. I do not regret my decision and if I could go back and do it all again, I still would've chosen Methodist University PA program."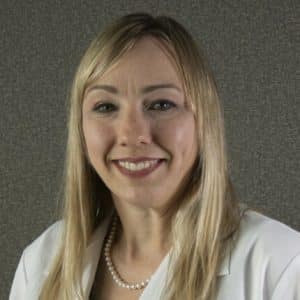 Lisa Deisch
Hope Mills, North Carolina – Campbell University
"As a medic in the U.S. Army stationed at Fort Bragg for over a decade, I had heard about the phenomenal reputation of Methodist University Physician Assistant Program. Physicians I worked with at Womack Army Medical Center would repeatedly say MUPAP students were the "most competent" when performing medical duties during clinical rotations. Over the years, I have observed MUPAP's commitment to the community and it is a dream come true to be part of the program.
As one of the earliest PA programs established in North Carolina, MUPAP is a well-oiled machine. In addition to having a 100% PANCE pass rate and dedicated cadaver lab, the faculty and staff are top-notch. The admissions process was streamlined, led by an admissions director that exudes efficiency and professionalism. Responses and information were distributed in a timely manner and I always felt prepared for every occasion. At the interview, the faculty and staff created an environment that had a family feel and this transcends the student population, leading to camaraderie and enhanced intraprofessional relationships. The faculty, comprised of top medical professionals, are committed to ensuring that we are the skilled, compassionate providers that every patient deserves.
In my time at Methodist University, I have been fortunate to be surrounded by a diverse student body that truly cares about one another. The collaboration promotes learning and has built what I hope to be life-long friendships. I could not be happier with my decision to attend MUPAP and I look forward to join the ranks of heath care teams in the nearby area."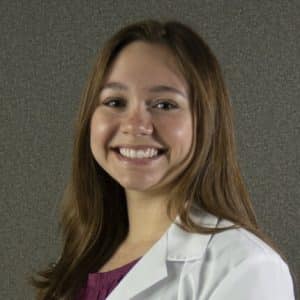 Taylor DiCarlo
Raleigh, North Carolina – North Carolina State University
"I am from Raleigh, NC and received my undergraduate degree in Biology from North Carolina State University. During my undergraduate years, I worked as a Nursing Assistant in home health and then at Duke Raleigh Hospital in Raleigh to gain experience and be in the atmosphere of the medical world. I have always know I wanted to pursue medicine in some fashion, and it wasn't until I started shadowing an orthopedic PA that I knew PA school was the route for me.
When I was choosing where I wanted to attend PA school, I knew I wanted a smaller class size and somewhere close to home. MU has both of those qualities, and I think the close-knit community is what initially drew me in during my interview. Once I got in, it was a no-brainer – I had to accept! MU has exceeded my expectations in every area. The education we receive is from competent, compassionate, and challenging PAs and MDs. The faculty and staff provide every opportunity for success in every course and truly cares about whether or not you make it to graduation. We have a saying, "40 in, 40 out." This statement truly shows how we, as a class, work as a team to excel in our education here. It also shows the supportive culture the faculty and staff have cultivated. Choosing Methodist University was one of the best decisions I have ever made, and I am so grateful for the friends who have become like family and the familial atmosphere I am surrounded by each day."
Moises Dimas
Winston-Salem, North Carolina – University of North Carolina at Chapel Hill
"I graduated with a Chemistry degree from UNC and worked as a chemist before applying to PA school. While I worked as a chemist, I also began volunteering as a medical interpreter and it was during this time that I fell in love with the PA profession and decided to make the transition to becoming a PA. Since my pursuit occurred relatively later in life, several of the prerequisite courses necessary were considered "outdated" by many programs. However, MUPAP did not have any time restrictions, so it was a school that I added to my applications list.
I found out more about the program by reading testimonials of current students and graduates. I decided to attend the interview invite despite having been accepted at another school and still waiting on a response from what I viewed as my "dream school." At the interview, I truly felt as if I was part of a family. I quickly realized how exceptional MUPAP was and the overwhelming extent to which the instructors and staff care about their students. I knew after I left the interview that MUPAP was my first choice. I accepted their invitation upon receipt and declined all other interviews, including the one from my dream school.
The program can be challenging and stressful but what makes it better is knowing I have the support of my professors and peers. I have met some incredible people with diverse backgrounds in my class and I believe this also makes the experience that much more appreciable. I look forward to the future as a MUPAP graduate and being able to utilize what I have learned as a provider."
Brittney Ellis
Marion, Virginia – University of Mary Washington
"A non-traditional student, I spent nearly a decade after undergrad circulating through different career fields and experiencing other facets of life. I found meaningful work the last several years through a series of jobs and volunteer opportunities in the fields of military, emergency, and international medicine that lead me to the physician assistant path and subsequently spent a significant amount of time preparing my application and researching programs to find a best fit.
My initial attractions to Methodist were the small class size, cadaver lab, and impressive PANCE rates. I was also keenly aware that MUPAP graduates have a wonderful reputation in the local healthcare community for being well-educated professionals ready to successfully enter the workforce upon graduation. Once invited to interview, I really appreciated that we were given clear expectations for the day that made it so much less stressful, unlike the interview processes at other programs seemingly designed to intimidate applicants. Throughout the entire process (and even after acceptance) I was thoroughly impressed by the responsiveness and personal interactions with the Admissions Director, Mrs. Mish. As a prospective student, you would be hard-pressed to find that kind of communication at any other program.
As a current MUPAP student, I appreciate the accessibility of the faculty, their candor, and the transparency of expectations and standards set for us. The coursework is challenging but each assignment and assessment strives to reinforce our knowledge and expand our critical thinking skills. As our cohort supports each other throughout the process, we are also very thankful for the encouragement and guidance from the senior cohort (CO'21) that was an unexpected bonus to the culture here at Methodist."
Thomas Ferguson
Sanford, North Carolina – North Carolina State University
"My decision to attend Methodist University Physician Assistant program was confirmed throughout my work experiences and the reputation that the program has in the community. Upon my graduation from NC State in 2018 I worked as a medical assistant in a pain management clinic. Throughout my time working as a medical assistant up until my application process I had an opportunity to speak with the Physician Assistants that were employed at our practice and one was actually a graduate from the Methodist Physician Assistant program. The way she spoke so glowingly about the program immediately put Methodist high on my list whenever it came time to start applying to potential schools. Upon further conducting my research on Methodist's PA Program I saw the phenomenal PANCE pass rates and how the graduating classes listed were all employed within six months to a year of graduating which confirmed my suspicions that this program is truly exceptional. When I came on campus and conducted my interview the staff immediately calmed my nerves and the environment was friendly. The student panel we spoke with also spoke glowingly about their experiences in the program. The staff's willingness to make sure that I was calm at my interview and the students' willingness to answer potential questions and encourage us to come and be apart of this wonderful program put this school as my definitive top choice. I was fortunate enough to be accepted and I couldn't be more elated. Our class as a whole has great camaraderie and we all help each other learn the substantial amount of information given to us."
Alaina Geiss
Columbus, Ohio – Huntington University
"When I began researching PA schools early in my application process, I was interested in moving further south to finally get away from the cold winters up north. Upon consideration of the many programs in North Carolina and the surrounding states, Methodist was a front-runner from the beginning. I had never been on campus, but after reading the testimonials from current students and seeing the incredible PANCE pass rates, I knew I strongly desired to get an interview with this program.
Thankfully, I was granted an interview, and my mind was made up from that point forward. The efficiency of communication from the staff, the organization of the interview process, and the beauty of the facilities made me want to attend no other school but Methodist. Upon my acceptance, I cancelled the remaining interviews I had scheduled because I knew I would receive an outstanding educational experience at Methodist.
Since then, my experience in this program has been excellent. The professors have such unique and extensive experience that is incorporated into each lecture, and it is apparent that they care about us not just as students, but also as individuals beyond the classroom setting. In addition, the camaraderie among the cohort is something I would not change for the world. We truly are all in this together, and it is encouraging to be in an environment that is not centered on competition but rather on mutual success. The decision to come to Methodist has been one of the best decisions of my life, and I would encourage anyone interested in an exceptional PA education to apply to this program."
Grace Grant
Charleston, West Virginia – Radford University
"Applying to PA school can be an intimidating and stressful process. Between traveling and interviewing, it can be hard to discern which school is the right fit and can be daunting when you leave an interview feeling defeated and not good enough. A difference that I felt immediately leaving Methodist's interview was a sense of accomplishment and hope for the future. I had experience as a medical scribe and desired to learn from the instructors at Methodist due to their diverse background. The staff at the program were inspiring, focused, and devoted to my questions, concerns, and interests. The interview process was organized, enlightening, and cohesive, leaving me with a strong desire to attend the program.
I was elated to know that I was accepted into the program following the interview. The intentionality of study mimicked that of my undergrad, and I was excited to take advantage of the labs, resources, and faculty that Methodist had to offer. I can say that Methodist has been a place of excellence, passion, diversity, and inclusion. The faculty and staff work tirelessly on our behalf, and the PANCE outcomes are a direct reflection of that. The atmosphere that is developed allows the students to lift each other up and support each other, rather than compete for a grade or title. These lessons and strengths of Methodist are ones that are imperative in preparing us to work in the medical field, setting Methodist apart from so many other programs. At Methodist you are more than just a number, and for that I cannot recommend it enough."
Jasmine Haltam
Raleigh, North Carolina – North Carolina State University
"Methodist's PA program provides us with a great platform for learning and enriching our medical knowledge. Our faculty put an immense effort to not only provide us with quality education, but they also help us grow personally and professionally. My favorite part about this program is our cohort. The faculty's student vetting procedure is done with the goal of creating a team environment rather than a competitive one, which is exactly what you would want in such a rigorous program. Not only has this allowed me to gain lifelong friends and future colleagues I can rely on for help when needed, but it's also taught me so much about what it means to be a team player which is a crucial part of being a PA."
Tabitha Hamilton
Carthage, North Carolina – University of North Carolina at Pembroke
"Before PA school, I was a certified surgical technician for four years while finishing my undergraduate education. My experiences as a surgical tech made me fall in love with the medical profession and made me realize that I just wanted to do more. The fall before I entered the PA program, I went on a medical mission trip to Honduras. This trip opened my eyes to healthcare disparities worldwide and encouraged me to further apply to PA school.
I chose Methodist because all previous testimonies told me it was the best of the best. I am happy I selected Methodist because the staff is truly remarkable. All of the staff are highly skilled in their professions and offer exceptional real-world experience integrated with the academic curriculum.  They can be challenging at times, but they are only tough because they genuinely want you to succeed."
Kelsey Harmon
Dallas, Texas – Brigham Young University
"Before school, I worked as a Patient Care Tech in a cardiac ICU in Texas and as a Medical Assistant in a dermatology clinic in LA. From the beginning of my application process, my interaction with Methodist has been very positive. While searching for and adding schools to my list, I was consistently impressed with how Methodist stacked up against other programs I was interested in. The PANCE rate is incredible, the class size is small enough to get to know everyone without feeling tiny, and the focus on primary care to underserved populations resonates with me.
Once I landed my interview, I was even more impressed. I felt cared for and informed every step of the way. I had other interviews scheduled, but Methodist sealed the deal for me on that first interview day. It's cheesy, but it just felt like home when other schools didn't.
After experiencing real PA student life at Methodist, I can still confirm my initial good impression. While current events have made things challenging, I feel that we are taken care of and getting an amazing education. I love that our professors are still clinicians and deal with patients every week, so I know we are getting real world examples and up to date information.
Having access to a state-of-the-art cadaver lab has also been an incredible opportunity that I don't take for granted.
While PA school is very challenging, I have wonderful professors and a family of classmates to make it through. That supportive environment has made all the difference. I'm so glad to be a part of the Methodist University PA Program!"
Bailey Helms
Monroe, North Carolina – Methodist University
"My interest in Methodist University's Physician Assistant Program came early in high school.  In my CNA class, our teacher's daughter came in to tell us about the PA profession and she went to MUPAP. She talked highly on how personal and encouraging the program was which later helped me come to the decision of what type of program I was looking for.
After my freshman year, I made the decision to transfer to MU to continue my undergraduate coursework, in hope to get a better feel for what was to be expected to be accepted into a program. Methodist was able to offer the comfort of smaller class sizes and a community feel that was personable. Methodist felt like home away from home. I already knew I had a passion for healthcare based on my experience as a certified nursing assistant, and ultimately decided that I wanted to pursue higher education in the medical field.
Despite being a MU undergraduate student, I was nervous during my application cycle to PA school. However, the faculty and staff at the PA program helped me through the process and let me know what would be required of me. During the interview process, there was a clear emphasis placed on being a well-rounded student and interviews were friendly with open conversations.
Since enrolling in the program, the faculty and staff have remained personable and understanding with continuing to push all 40 students to be their very best. After all, PA school is no easy task, but I am beyond thankful for this learning opportunity with an amazing community of people."
Ronald Hijduk
North Augusta, South Carolina – College of Charleston (B.S.) & University of North Carolina at Greensboro (M.A.)
"My background is pretty atypical – theater and French in college and a PSYOP career in the Army.  Although I had no prior medical experience, I discovered that the PA profession was an ideal fit for my goals, interests, and values.  Feedback from several PAs, nurses, and physicians reinforced this conclusion.  I realized the path to this profession wouldn't be easy, especially with small children; but military service taught me to always confront challenges head on.
I completed prerequisite coursework at Methodist, earning a BS in the process, and gained medical experience as an EMT.  My time at Methodist University bolstered the decision to apply to MUPAP.  I experienced first-hand how invested the faculty and staff of Methodist were in the success of the students here.  Additionally, I heard nothing but positive feedback from PAs and medical professions in the area who were either alumni or who worked with MUPAP graduates.  The outstanding reputation of MUPAP, coupled with my personal ties to Fayetteville, easily made Methodist my first choice for PA school.
During admission interviews, I was impressed by the warm, unintimidating atmosphere.  I could see that the faculty enjoyed meeting us and assessing our suitability for this program and the profession.  Though challenging thus far, the faculty's desire for our collective success and the camaraderie among classmates and have made the challenge worth it.  I am in great company among intelligent, hard-working classmates and blessed to be a part of Class of 2022.  I look forward to the tremendous growth yet to come and am confident that this program will prepare my classmates and me to be the best PAs we can be."
Tripp Hupman
Mebane, North Carolina – Appalachian State University
"Methodist made my decision of which PA school to attend an easy one; I attended my first interview of the cycle at Methodist, and then promptly cancelled the others I had scheduled before I even left Fayetteville. The experience I had that day with the staff and current students painted the picture of a program that bred the most competent and professional PAs in North Carolina. I am happy to say that the program has exceeded any and all expectations that I had, and I am reminded each and every day that I made the right decision. The reputation in the area, small class size, experience of faculty and staff, and of course PANCE pass rates are frequently mentioned reasons to attend Methodist; but there's way more to it than that. The students and faculty of this program cultivate a family atmosphere with a common goal that is not demonstrated elsewhere. PA school is a long and arduous journey, but with the Methodist family at your side you will flourish and become the best PA you can be."
Linh Huynh
Fayetteville, North Carolina – University of North Carolina at Chapel Hill
"During my path of learning more about the PA profession, I have encountered many graduates from the Methodist Physician Assistant program. Besides their exceptional clinical skills and bedside manners, I noticed that they all shared two common traits: willingness to help others and giving back to the community. When asked if I could shadow them to learn more about their daily roles as PAs, they ecstatically said yes and answered questions that I had without any hesitation. In addition to full time jobs and other responsibilities, they are highly involved with the community, such as providing care at the local free clinic as volunteers. That was exactly the type of PA I aspire to be.
As I learned more about the program, Methodist checked off all the boxes in my list: a small class size, close relationship with professors, 24/7 access to the cadaver lab, high PANCE pass rate, family-oriented and noncompetitive atmosphere, and strong emphasis on promoting students' well beings. Applying to PA school was a stressful process but I was extremely impressed with how well organized and responsive Mrs. Mish was to my emails. On the interview day, my nervousness quickly faded as I was greeted with genuine warmth from the faculty. They were truly interested in getting to know me as a person, and not just as a number. At that moment, I decided to entrust my higher education with the Methodist PA program and have never looked back since. I cannot wait for you to come and personally experience all that Methodist has to offer in preparing you to become a competent and compassionate PA."
Adewole Ibironke
Detroit, Michigan – University of Michigan at Ann Arbor
"My journey to physician assistant as a career path began in my undergraduate career at The University of Michigan- Ann Arbor. I attended a pre-health conference for prospective students and heard a physician assistant speak about the profession. From that day on, I knew it was the career for me.
Methodist University was always my top choice as a PA program. I was impressed by the first time PANCE pass rate and the in-depth anatomy cadaver labs. During my research, I factored in curriculum, class size, faculty to student ratio, PANCE pass rate and facilities.  I ended up applying and interviewing at several schools in and out of state, but none of them felt quite right.
Initially, I was nervous during my Methodist interview, but the faculty and staff made me feel at home, because they were so approachable and friendly. During my interview, the faculty took time to get to know me as a person and did not just merely look at my credentials.  I was introduced to current students of the program, who were very welcoming and relatable.
My experience so far at Methodist PA program has been great. The curriculum is challenging, and it certainly made me better in some areas that I am not necessarily strong in.  The faculty are highly skilled clinicians and push you to become the best you can be. The students are like one big family; they support, help, and motivate each other, and they are invested in the success of each other.
I am proud of my decision to attend Methodist!"
Katherine Iskander
Haymarket, Virginia – Virginia Polytechnic Institute and State University
"Before starting PA school, I considered a number of career paths within the medical field. It wasn't until after undergrad that I really learned what a PA can do. I got my clinical hours by working as an MA at an orthopedic practice for a team of PAs, physicians, PTs, and nurses. It was the ultimate experience for someone still on the fence about a future in healthcare. The way the PAs I worked with built such strong rapport with their patients while working alongside doctors to diagnose and treat convinced me to apply to PA school.
My path to MU was about as winding as my path to the PA profession. I had lived in Virginia my whole life and graduated from a very large high school and college (Go Hokies). I had heard of Methodist University through friends, and applied kind of on a whim. The idea of moving to a new state to be part of a smaller program for the first time was exciting. I am so glad that I did because I was blown away at the interview by the professionalism and success of the program.
What makes MU unique are the strong relationships within the cohort and between faculty. The faculty teach us as future colleagues, with the goal of leading us to success as real-life PAs. The size of our cohort allows us to get to know the faculty and our fellow classmates on an individual level. No matter where you go, PA school is hard. Having classmates and faculty that have my back makes a world of difference."
Anna Jo Koch
Angier, North Carolina – Fayetteville State University
"For the last 12 years, I've worked in the Fayetteville community as a Paramedic for Cape Fear Valley Mobile Integrated Healthcare. Throughout the years I've had the privilege to work with many Methodist PA graduates. MUPAP alum were always prepared and knowledgeable. Their care and compassion were evident and a direct reflection on the program. I also had the pleasure to attend and assist with clinical skills classes. Each time I was on campus, I felt welcomed and comfortable. Staff and students were always kind, approachable, and supportive. My interactions with MUPAP students/graduates were one of the biggest reasons I decided to further my education and pursue a career as a PA.
 Methodist was my first choice, my dream program. After applying, I still remember the joy I had when I received an interview! On interview day I was greeted by name and with a smile, this simple gesture helped me to relax and do my best. Everyone was laid back, the process included current students and faculty. It was apparent that the faculty truly cared about their students, eager to learn about them to ensure they were a good fit. The atmosphere and facilities were amazing, including the large cadaver lab devoted to the PA students. I left my interview praying that Methodist would give me a shot, I'm forever grateful they did. The faculty are highly skilled clinicians who love what they do. They push you to be the best version of yourself each day and are always supportive. I am honored to be part of such a wonderful program with superb PANCE pass rates!"
Gloria Kubuanu
Charlotte, North Carolina – University of Richmond
"Prior to enrolling at Methodist, I completed my post-baccalaureate program at Meredith College. My advisor at the time recommended that I apply to Methodist. This was my first time hearing about the program so I decided to visit during my spring break. Mrs. Mish took the time to inform about all the wonderful things Methodist had to offer and I knew I had to apply. Not only did I know I would get a great education, but I loved her consistent and open communication. What truly confirmed my decision to commit to MUPAP was the interview. When I walked through the lobby, Mrs. Mish was smiling at the door and greeted me by name. The faculty was genuinely interested in getting to know me and this put me at ease for my interview. They even provided a buffet breakfast. That considerate gesture pulled at my heartstrings and added to the list of why I wanted to be a part of the MUPAP family.
I submitted my enrollment deposit with no hesitation and have no regrets! I love how I'm surrounded by endless support by the faculty and get to learn from knowledgeable, practicing PAs. We have access to 24/7 facilities and a cadaver lab that are exclusively for us. Our small class size has also contributed to my success as I get to learn from diverse experiences and receive support from my new family away from home. The curriculum is intense but it's worth it when preceptors speak so highly of Methodist students and the program continues to have 100% PANCE pass ratings. MUPAP is the way to go!"
Grace Leng
Lafayette, California – University of California at Davis
"During my undergraduate studies, I struggled to pick a future career. When I discovered the PA profession, I began working as an EMT to decide if healthcare was the right decision for me. After working as an EMT, a PT aide, and an ER tech, I knew that PA was the path for me; I wanted to pursue a higher level of education to extend my scope of practice and make a greater, more tangible impact on future patients.
After meeting with Ms. Mish and interviewing at Methodist, the decision to attend was easy; the faculty truly wanted to get to know me, rather than viewing me as a number or a GPA. What initially drew me to this program were the PANCE pass rates, the cadaver lab, the small class size, and the excellent reputation Methodist holds within the community, but ultimately, I chose to attend because of the faculty. Despite a cross-country move away from family, I've felt right at home here with the welcoming and supportive faculty and, of course, my classmates. I am confident that the MU PA program will shape me into the best provider I can be, and I am so happy and lucky to be a part of the MUPAP family!"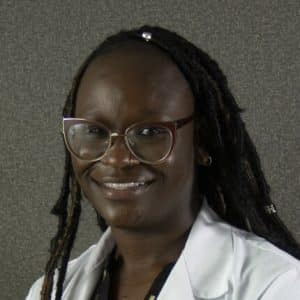 Valentine Matongoh
Kisii, Kenya – Colorado State University
"In 2010, my parents, siblings, and I left behind our family, friends, and a culture we had known our whole lives. I did not know what was in store for me, but I was excited! I had lived in Colorado since moving to America and during my PA school search, I was convinced I would attend PA school in Colorado. However, I came across Methodist University. The student testimonials, PANCE pass rate, and the curriculum instantly changed my mind. It felt like a school I would excel in and bring real potential to my future career. During my interview, I felt that Methodist University's PA program was truly meant for me. I went into the interview process nervous and I truly did not know what to expect. However, that all changed during the interview. The students and faculty were welcoming, friendly, and it reaffirmed my interest, ultimately leading me to attend Methodist University.
My experience so far has been amazing. I feel so incredibly supported by the faculty. Not only are they extremely qualified clinicians, but they also truly go above and beyond in supporting the students and are available and willing to assist in any way they can. My classmates are no different. The support between students has also been beneficial to my learning. Everyone has this "we're all in it together" approach and I have made some lifelong friendships. To me, Methodist PA program is more than just school, it is truly home away from home and I am so grateful to be here!"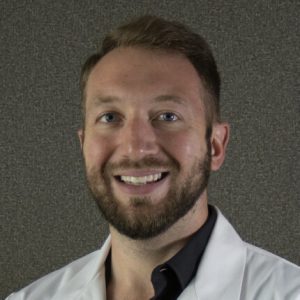 Matthew Meyer
Raleigh, North Carolina – North Carolina State University
"I grew up in the Triangle area here in North Carolina. I completed a bachelor's and graduate degree at NC State prior to coming here to Methodist. When making the decision to apply to PA school I had heard nothing but great things about Methodist from other PAs, even ones that weren't graduates of the program. Looking at their stellar PANCE pass rate and post-graduation employment, I knew this was one of my top choices for PA school.  Ultimately, I chose to attend MUPAP because it really felt like the faculty cared about making sure I was getting a proper education to become a healthcare provider. Many of the faculty are also graduates of Methodist themselves, so they know what it's like to go through the program and know how stressful it can be. The cohort is all very supportive of each other, and every student has unique knowledge or perspectives to offer. Everyone does a good job of keeping each other sane, and we make time to de-stress outside of class. The subject material covered across a dozen classes at a time can seem overwhelming, but the faculty and other students provide a great support system. Overall, I couldn't imagine attending PA school anywhere else, and I've been so blessed to be accepted to such a great program."
Alex Munden
Clayton, North Carolina – University at North Carolina at Chapel Hill
"Prior to applying to Methodist University, I had several friends who attended and thoroughly enjoyed their experience at the Methodist University PA Program and thoroughly so MU was always on my list of schools to which I wanted to apply. I was working as the Vice President of a North Carolina-based medical scribe company and had the chance to work with PA students from different programs in the state as I was training scribes in different clinical settings. I was always impressed with the Methodist PA students I met. I only applied to 2 schools- strategically- because I knew I would have the best experience. Needless to say, as a current MUPAP student I am very content with my selection of Methodist as my top school and grateful to be here.
My experience as a MUPAP student has been life-changing. As a non-traditional student returning to academia after 7 years working full-time, I was very anxious about coming back to the classroom. The faculty have been warm, inviting, and genuinely care about my classmates and me. I was easily able to acclimate to being a student again with the support of encouraging teachers. I am also so appreciative of my classmates. The "40 in, 40 out" mentality gets us through our rigorous classes together as a team.  The smaller class size enables me and my classmates to have a closer relationship with our instructors which was really important to me. I know I will leave the program with the knowledge and skills necessary to be an amazing provider to my patients.
Methodist became my absolute first choice the day of my interview. I was shocked at how welcoming each faculty and staff member were. The current PA students seemed genuinely excited about their experience."
Christina Nguyen
Charlotte, North Carolina – North Carolina State University
"My journey to PA school was long and involved many obstacles but it always came back to having a passion for medicine and wanting to help others. Like many others, I was aiming for medical school because it was the only place I knew where I could make a difference with my patients. However, it was not until my second year in my Master of Physiology program at NCSU that I heard about physician assistants and how much impact they had in the medical field. During my next two years off, I worked as a scribe while simultaneously applying for PA schools around North Carolina. I learned a lot about myself during this process but also what I wanted to see from the schools as well. Methodist University was the first place that I interviewed at, and I had honestly never heard of the school before. However, the moment I met the faculty and students, I immediately knew that this place would be my new home. I loved the family vibe and how welcoming everyone was. I felt so reassured that my continuing education would be in good hands. Since then, there has not been a day where I have regretted my choice with MUPA."
Cole Oliver
Rome, Georgia – University of Georgia
"The application process and completing all of the prerequisites necessary to even apply to a PA program was a challenge in itself. I was so excited to start this journey after working as an EMT for a couple of years around the renowned Texas Medical Center in Houston, Texas. I took the approach of applying to as many schools that I had interest in in the hopes that one school would give me a shot. Methodist University gave me that shot. Methodist was the first school to offer me an interview. After the interview, I was so impressed and left feeling like this is where I belong. In the following months after, other programs offered me interviews in which some I attended only to compare to Methodist. I chose Methodist because of the PANCE pass rates, the faculty, and reputation Methodist PA students have after completing the program. Additionally, the smaller class size was such a huge incentive in building strong relationships with not only my classmates but also the faculty. The faculty provides the building blocks and guidance necessary to excel in our future careers as PAs. The path to become a physician assistant is strenuous and takes a serious amount of time, energy, and dedication, but it is all so worth it."
Adrianna Oxendine
Pembroke, North Carolina – University of North Carolina at Pembroke
"I completed my undergraduate degree in Biology at the University of North Carolina at Pembroke and worked as a CNA during undergrad before applying to PA school. When considering where I wanted to attend PA school, Methodist had always been a top contender. With it being in close proximity to my hometown, I knew several people who had attended the PA program. Each time I talked with one of them about their experience there, they always spoke highly of the program. On top of this, Methodist appealed to me because of their high PANCE pass rate, small class size, and student diversity.
During my interview experience, I was able to see firsthand a glimpse of why Methodist has such a great reputation and this was when I knew that I wanted to call Methodist home. The welcoming and approachable nature of the faculty and students made my nervousness decrease significantly and I could tell that it was a positive, family-based atmosphere. As a student, I can attest that Methodist fosters a great learning environment and it is apparent that the faculty and staff truly want each student to be successful. I am thankful to have this great educational experience and to be a part of Methodist University's PA Program."
Jarrett Oxendine
Pembroke, North Carolina – University of North Carolina at Pembroke
"From a young age I always wanted to be a medical professional. The human body and all of its intricacies intrigued me. I began my journey to becoming a provider by obtaining an undergraduate degree in biology and subsequently a degree in emergency medical science in order to be a paramedic. I worked as a paramedic at Robeson County Emergency Medical Services and enjoyed the numerous experiences it afforded me. However, working in my hometown and surrounding areas, the plight of medically underserved communities became extremely apparent, and I resolved to become a higher-level provider in an attempt to give back to the community that raised me in the only way I knew how. Methodist University and their mission to educate and train high caliber medical professionals and promote their students to work in those underserved areas was by far the primary driving force in my choosing of which schools to apply to.
As a current MUPAP student, I am proud of the experiences and knowledge I have gained and will continue to accrue while in this program. I especially enjoy the small class sizes, the availability and helpfulness of the faculty, and the high-fidelity training we receive. Ultimately, I believe Methodist University will fully equip and prepare us for our careers as physician assistants."
Tanner Parrish
Rome, New York – State University of New York at Cortland
"I started my journey as an Athletic Trainer. I moved to Fuquay Varina, N.C. in 2015 where I worked as an athletic trainer at a busy orthopaedic clinic here in Fayetteville. It is here that I was fortunate to have heard of the Methodist University PA program. I initially applied for convenience as it was close to home, but I quickly learned why this program was a perfect fit for both my interests and the program's expectations.
The interview process is where I decided that this program was for me. Let's face it: applying to PA school is stressful. I have never had an interview process that was more relaxing and comfortable. From the warm hospitality to the "family-style" ambiance; from the friendly faculty and staff to the knowledge and intelligence exuded by the (then) current students, I felt at home. It was during this process that I knew this program would provide me with the means necessary to become the PA that I want to be. This, combined with the impeccable PANCE pass-rates made the choice to attend here a no-brainer.
Most remarkably, we have continually persevered through the unforeseen circumstances that COVID-19 has dealt all of us. The determination and flexibility of the faculty and staff to continue providing the necessary tools and resources for us to continue learning has been nothing short of spectacular. While this was no surprise to me, I hope it is apparent to anyone reading this that this program is mediated by some of the most sincere and passionate people there are. I am proud to represent Methodist University!"
Christopher Price-Cunningham
Elizabethtown, Kentucky – Methodist University
"Coming from a military family and being a Veteran myself, Fayetteville, N.C. has always been my home away from home. After separating from the US Air Force, I completed my undergrad at Methodist University. I knew that I wanted to become a Physician Assistant early on, but I was slightly oblivious to what was required. Ms. Mish was honestly so amazing through the initial process on helping solidify my decision and getting myself on the right track. It was obvious from the beginning that the entire Methodist University staff not only go over and beyond to ensure success of their students, but truly do consider you family.
I completed my patient hours as a CNA working at the local VA nursing home and volunteering at the local free clinic. No matter who you spoke to, the community speaks very highly of Methodist University and the phenomenal performance of the students that they produce. Even providers that I shadowed from other PA schools in the area recommended Methodist because of their outstanding PANCE scores and how well they prepare you for it.
Starting PA school during the COVID-19 Pandemic, I was very apprehensive to what this would do to my experience considering the hands-on nature of learning medicine. MU seamlessly transitioned to a hybrid program ensuring not only the safety of their students but demonstrated their flexibility and ability to adapt to situations while maintaining the overall success of the PA Program. I know that by "Trusting the Process," MU will truly continue to shape future of PAs from their flexible and family focused mentality."
Justin Scott
Pembroke, North Carolina – University of North Carolina at Pembroke
"Methodist was placed on my radar after discussing the program with several alumni during my time as an A-EMT. It was reassuring to hear the great things that they had to say about the faculty and how prepared they felt after graduation. My decision to attend Methodist was solidified on interview day. As soon as I walked in, the faculty, staff, and current students were so welcoming and eager to get to know me. During the interview itself, it felt like a friendly conversation rather than an interrogation. I was so sure of my decision to attend here that I immediately canceled my interviews at other programs when I was accepted the following day.
My time at Methodist has been nothing short of amazing. My classmates are some of the brightest individuals that I've ever met, and the camaraderie we have is something that I deeply appreciate. Another aspect that I truly enjoy about the program is how genuine the faculty and staff are. Not only are they immensely knowledgeable and fully invested in our academic success, but they also want to see us grow as individuals as well. Because PA school is a rigorous journey, they are constantly checking in on us and asking how we're doing.
Being able to attend Methodist is an opportunity that I will forever be grateful for. My time in EMS allowed me to see first-hand the healthcare disparities that plague underserved communities. Methodist's vision statement mentions alleviating healthcare disparities in our nation, and I am certain that I will be fully prepared to do just that."
Hunter Shore
Boone, North Carolina – East Carolina University
"Prior to attending Methodist, I gained valuable experience through working as a CNA in a variety of spaces. I worked in home health for a young man, where I first found my love for patient care. I also worked in a nursing home and in a local hospital back home where I was able to expand my health care knowledge. When applying to PA schools I focused on well-established programs with impressive PANCE pass rates. Methodist by far exceeded these expectations. I had previously visited the program here multiple times and had spoken with the admissions director. The friendliness, compassion, and responsiveness of herself and other faculty was a huge influence on my application decision. When accepted, I was extremely nervous for my interview but immediately felt at home as soon as I stepped foot into the building. The immediate investment that the faculty and staff placed in me has given me the tools to thrive. We are truly a family here at Methodist and it all has started with the faculty. They truly care for you and want to see you succeed to the best of your abilities. I have enjoyed every moment learning and growing with healthcare professionals who hold me accountable to be the best version of myself. I am grateful of the decision I made to attend the PA program here at Methodist and am confident I will become an amazing PA from my knowledge gained here."
Alyssa Smith
Dixon, California – University of California at Santa Barbara
"Prior to PA school, I was a scribe in the emergency department and a medical assistant at an orthopedic surgery practice. I loved everything I was learning at work and was inspired by the way I saw physician assistants connecting with their patients and functioning in a healthcare team. I was initially attracted to Methodist's high PANCE pass rates, continuous accreditation status, small class size, and emphasis placed on diversity within the PA profession. After completing the interview, I knew this was where I wanted to attend PA school. Students and faculty were warm and welcoming, and the entire process was extremely organized. I had so much fun that it flew by and I was actually sad to leave. I'm so happy I chose Methodist's PA program. Our tight-knit community has been an amazing support system while living across the country and during school."
Heath Sorkin
Charlotte, North Carolina – East Carolina University
"Upon graduating from East Carolina and in the pursuit of applying to PA school, I stumbled upon the Methodist University PA program on the CASPA application. After looking and researching into the program, I decided to apply initially due to the great PANCE pass rates, smaller class size, and a very good reputation in the community. When I arrived for an interview, that is when I knew this was the institution I wanted to be at. Some of these reasons include the extremely comfortable interview process, the highly established and very nice buildings dedicated to the PA program, and how transparent the faculty were about the program. They are truly here to help foster your success not only as a rising PA, but also as a person. My experience here has been nothing short of what I expected: plenty of studying, great faculty instruction, many new friends in the pursuit of the same goal, and many challenging yet enriching obstacles. I really do feel like the MUPAP community is unlike any other PA program and the team-oriented mindset helps you get through some of the hardest challenges."
Cameron Spanogle
Melbourne, Florida – Stetson University
"Before I had even considered applying to PA school, I received my bachelor's degree in psychology with the intent of pursuing the field of industrial psychology. After I completed some internships and an entry level job in that field however, I realized that was not the path for me. I then earned my EMT certificate and began taking prerequisite classes for my new goal of becoming a PA.
Being from Florida, I had not heard of Methodist University until one of my cousins began attending their PA program. She spoke very highly of their faculty and the strong sense of community she felt amongst her classmates. I then did more research on Methodist myself and learned that they had a cadaver lab that was not shared with other medical students and that their PANCE pass rates were very high which made Methodist one of my top three choices for PA school. During the interview process, Methodist stood out as one of the only interviews where I felt like I was not being tested and the faculty were just trying to get to know me to see if I would be a good fit in their program.
My experience thus far has been very positive. The workload is very challenging, and it was a tough adjustment to the fast pace that this program offers, however I never felt that graduating was out of reach. A common phrase heard around campus is "40 in, 40 out" which demonstrates the sense of community and the ideal that no one will be left behind."
Brook Such
Sanford, North Carolina – Methodist University
"When deciding on what university I wanted to attend for undergrad, I only applied to Methodist University. It was 45 minutes from home and I loved that it was a smaller campus. Methodist is such a close-knit community and always makes you feel at home. I decided in high school that I eventually wanted to go to PA school. So, after my amazing undergrad experience, I knew that I wanted to apply to the Methodist University PA Program. I actually only applied to MU because it would allow me to stay close to family and I was already familiar with the area. I was elated when I received the opportunity to interview and eventually be accepted into the program!
From the first day, it has felt like my classmates are family. If we are not in the classroom or studying, you can find us doing fun activities or somewhere eating good food together! The MUPAP faculty is amazing as well! They truly care about our success and are there to support us through the process. PA school is challenging at times, but it does not seem so overwhelming when you are surrounded by faculty and classmates that truly care about your success. I am so grateful to have been given the opportunity to attend Methodist University's PA program. I look back now and see how much I have grown since I began and feel excited for how much more I will grow before I graduate!"
Dajan Treder
Anchorage, Alaska – University of Providence
"I chose Methodist during my interview process. After leaving the interview, I knew that if I got in, I would choose to go here. During the interview, the faculty was incredibly welcoming and really made me feel like they were interested in getting to know about me. As a student here now, I appreciate how caring the faculty are and how invested they are in my education. I appreciate the knowledge that each member brings, but what really raises the bar is their compassion for patient care. The faculty also make a great effort to make us feel supported as students. I know that whenever I have a problem I can easily meet with my advisor, even if it's just to chat about my day. I could go on about the anatomy lab and our buildings, but in my opinion, the intangibles are evident in the care that faculty takes to support us in our education and they time they take to ensure that our future patients will receive the best care possible. Additionally, the program fosters an environment of cooperation among the students. I love that I can lean on my classmates for help. I was really nervous to move across the country, but if I had to do it over again, I would most definitely choose Methodist every time."
Ariana Tsalamandris
Laurinburg, North Carolina – University of North Carolina at Chapel Hill
"Upon completing my undergraduate degree in 2016 from UNC-Chapel Hill, I began researching job opportunities to enhance my clinical experience. My initial plan was to attend medical school prior to knowing about the Physician Assistant career. I began working as a medical scribe within underserved communities and ultimately became Chief Scribe in one of the local emergency departments. There I learned all about the PA's role and immediately knew that this was the career for me. I mostly worked alongside MD's and residents but the few PA's that I encountered really made me fall in love with the job. It was inspiring to recognize their devotion and knowledge. I aspired to be in their shoes one day soon.
I made the decision to begin applying to PA school after four years of working as a scribe. I knew I wanted to stay in North Carolina but also knew I wanted to find a PA program that had a similar passion for medically underserved areas like where I grew up. The first interview was with Methodist and it immediately became my first choice. I knew then that if I were accepted, I would not have to stress over interviews any longer. The faculty and staff were welcoming and made me feel like home on the day of the interview. The interactions between PA students, faculty, and staff really brought it home for me and I knew then that this is where I belong. Methodist's obvious passion for fostering compassionate PA's to work within medically underserved areas and their welcoming faculty/staff was all I needed!"
Sara Walsh
Hillsborough, North Carolina – University of North Carolina at Chapel Hill
"It took me a while to get to Methodist, and it was not an easy process. By my third application cycle, I was questioning my sanity and whether I should move to plan B, C, or D. I am so glad I didn't.
I had not applied to or visited Methodist before, but it was recommended to me by one of the practicing physicians who I shadowed. I was so excited when I got an email inviting me to interview in January. I had interviewed before, but this was the first time I had been sent a multipage information handout with detailed instructions for directions, dress code, and scheduling. It was so organized; I loved it. I arrived to my interview early and sat in the parking lot to give myself a pep talk before walking in. I didn't need it. I felt so comfortable from the time I stepped through the doors and spoke to the current students and faculty.
I missed the email that Ms. Mish sent to congratulate me on my acceptance, so unbeknownst to her she called the morning of my birthday to make sure I received it and to welcome me to Methodist! I love being at Methodist. The faculty get to know us personally and encourage us to pop by to ask questions if we have them. They are always there for support and encouragement. My classmates are vibrant, encouraging, and inspirational. I was used to a competitive environment in high school and undergrad, but I have never been around so many people who earnestly want me to succeed. Methodist PA program is such a collaborative learning environment. I know I made the right choice when I chose to attend Methodist."
Yadira Zuniga
Shannon, North Carolina – East Carolina University
"I graduated from East Carolina University with my heart set on attending PA school. Subsequently, I spent the next two years working as a nursing assistant (NA) for a pediatric office in my hometown, which was an amazing learning experience and one that led me to the Methodist University Physician Assistant Program (MUPAP). As a NA, I witnessed firsthand the level of knowledge and professionalism that the MUPAP instills in their students through my interactions with PA students during their rotation and when working alongside a recent graduate of the program. It was clear to me that Methodist holds a reputation for producing competent yet compassionate PAs, so I decided to research the program a little further. Immediately, I was impressed by the consecutive outstanding PANCE pass rate and job placement rates, which I viewed as a testament of the academic and clinical preparation students receive in this program. On interview day, Ms. Mish's endless guidance, the faculty's genuineness, and the student panel's sincereness all created a welcoming and relaxed environment that surpassed my experience with any other school. Upon acceptance, I cancelled the remainder of my interviews.
The faculty and staff at MU are extremely knowledgeable and truly committed to the success of their students. "40 in 40 out" is the motto and every day, they go the extra mile to ensure that we are receiving the education and guidance that will prepare us for our practice as adept PAs. Today, I have no doubt that I chose the right program and am thankful to have been giving the opportunity to join the amazing, supportive family of MU."