Student Testimonials
Class of 2023
Logan Batten
Clayton, N.C.
University of North Carolina at Wilmington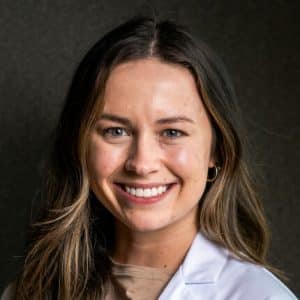 Before PA school, I received a bachelor's degree in biology from UNCW and I worked as an AEMT to gain my clinical experience. I knew from a very young age that I wanted to pursue a career in medicine, but it wasn't until I was in college that I decided PA school was the best path for me. The application process for Pre-PA's can be daunting. After many months of perfecting my personal statement and finishing up outstanding prerequisites, I was offered two interviews— the first of which was at Methodist.
The interview is a part of the application process that many students fear the most. When I began my interview with the Methodist faculty, I was almost immediately put at ease. All of the faculty were so incredibly welcoming and they made the experience much less stressful, allowing me to really put the best version of myself forward. At the conclusion of my interview, I knew that Methodist was going to be the best fit for me. To say that I was grateful to have been offered a spot in the class of 2023 is a tremendous understatement.
At MU, I have had the privilege of learning from many highly qualified healthcare professionals with various backgrounds. The faculty here have really given me the tools that I need to be an exceptional provider. This program has exceeded my expectations in every possible way and I will be forever grateful for my time here!
---
James Bevans
Wildwood, N.J.

Methodist University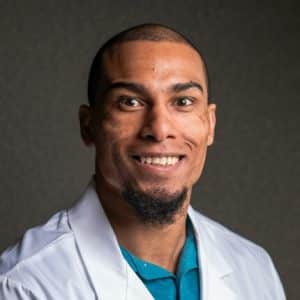 I graduated from Methodist University in 2013 with my bachelor's degree in Exercise Science. After graduation, I worked at a few gyms around the Fayetteville, NC area and obtained most of my clinical experience working as a Certified Brain Injury Specialist (CBIS). That clinical experience was paramount to my success in the MU PA Program because of the wide array of medical cases that were seen during that time. After being laid off as a CBIS, my wife and I set our sights on PA school. PA school was always the dream, but the layoff worked as a catalyst and provided extra motivation to do something better with the life I was given. While taking prerequisite courses, I shadowed at Womack Army Hospital in the Emergency Department to gain further knowledge of the role of a Physician Assistant. For me, that's when it was cemented that this was the career for me and wouldn't let anything deter the vision. Thinking back on my time as an undergrad and student athlete at MU, I couldn't see myself attending any other PA program. The academic environment and genuine spirit of the faculty here at Methodist are some of the reasons why Methodist PA students are sought after. I'm proud to be a part of the MUPAP legacy.
---
Lamek Carmichael
Dillon, S.C.
Coastal Carolina University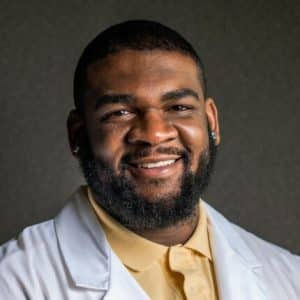 Methodist PA program is a program which is known for its diversity and its high passing rate percentage when it comes to the PANCE. After I went through the process of interviewing and saw how kind and genuine the staff was, I decided to give the school a chance. To be honest it was one of the best decisions I have made. Through my time here I have learned a lot through not only the staff but through my fellow classmates. I think what makes this program unique over others is that the professors are willing to do almost whatever it takes to make sure you learn the information even if it means personal one on one session. As for me, I am from a small town, Dillon, S.C., and graduated from Coastal Carolina University with a degree in biology. My journey into this program was one in which I had to get my experience through being a CNA in which I learned the importance of patient care. I knew I wanted to become a PA since I started undergrad and due to the vast opportunities available career wise and in terms of being able to help people. It was through my uncle in which Methodist popped up on my radar. I did some research and saw how excellent the school and the program is and decided to make it my top choice if I got accepted. Thankfully I did, and the journey so far has been amazing and filled with a lot of learning.
---
Kelly Christ
Raleigh, N.C.
Methodist University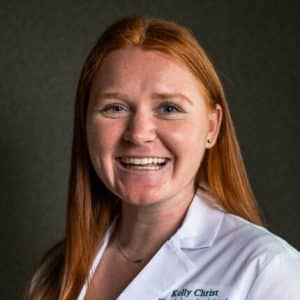 I obtained my bachelor's degree in Biology from Methodist University with the intentions of attending the Methodist University Physician Assistant Program. During my undergraduate time at MU, I ran cross country and track and I was involved in HOSA. After spending multiple years at Methodist, this campus and the people here truly do feel like home and family.
Prior to PA school, I worked as a CNA to obtain my clinic hours. I worked at the local hospital, Cape Fear Valley, as well as a nursing and rehabilitation center and home health care. My goal was to work in a variety of different settings to best prepare me for this rigorous PA program and have more experience for my future patients.
I am so grateful to attend the MUPAP and learn such valuable information from all the knowledgeable faculty here. I feel like this program has prepared me above and beyond for the clinical year and to pass the PANCE. The workload is very challenging and requires dedication and resilience. Regardless, this program has exceeded my expectations and I know I made the right decision choosing the MUPAP.
---
Neville Cross
Raleigh, N.C.
North Carolina State University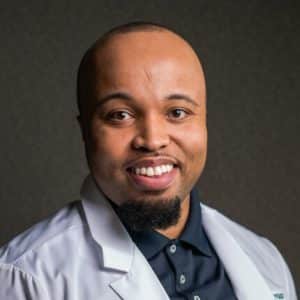 Prior to PA school, I obtained my bachelor's degree in Nutritional Sciences from North Carolina State University. I also received my master's degree in Medical Science from Hampton University. It was during this time that I spent several hours shadowing surgeons at the Riverside Hospital operating room and working as a medical assistant for Concentra Urgent Care. I have always had a goal of becoming a healthcare provider one day, whether as a D.O., M.D., or PA. My ultimate dream job has always been to diagnose and treat patients on an everyday basis.
The Methodist PA program caught my attention when researching PA schools in North Carolina. I was initially very impressed with MUPAP's high PANCE pass rate, small class size, and state-of-the-art Anatomy Lab. In my time at Methodist University, I have been blessed with constant support from my teachers and peers. This support helps one stay determined and efficient throughout the program. The decision to come to Methodist was truly one of the best decisions of my life. I truly urge those who are interested in receiving an excellent PA education to apply to Methodist University.
---
Julie Dao
Garden Grove, Calif.
California State University of Long Beach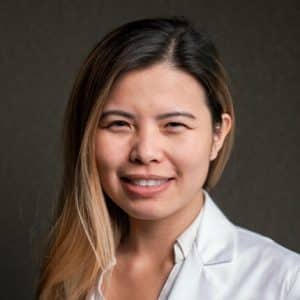 Prior to PA school, I was a medical scribe and a medical assistant in various clinical settings. I loved working alongside PAs and I am inspired by their impact on patient care and willingness to teach. I wanted to be a part of this community, which was why I decided to continue my education in PA studies. I was attracted to MU's diversity, high PANCE pass rate, small class size, and cadaver lab. My communication with Ms. Mish during the application process was always pleasant and helpful. After meeting with the faculty, I knew this was the right program for me. I am so glad I chose to attend MU because not only am I one step closer to becoming a PA, I gained lifelong friends who I can proudly call my future colleagues.
---
Maggie Griffin
Fayetteville, N.C.
Meredith College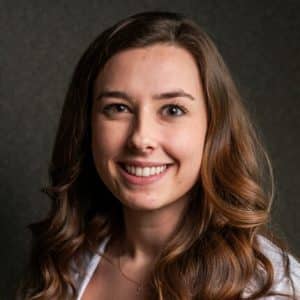 I always knew I wanted to pursue a career as a physician assistant, but as everyone knows the school search and application process can be quite daunting. Prior to PA school, I attended Meredith College where I obtained my undergraduate degree in Exercise and Sports Science. While there, I worked closely with my advisor who suggested I attend Meredith's Post-Baccalaureate program to finish my pre-requisites for PA school.
Being a Fayetteville native, I was exposed early on to the excellent caliber of PAs that Methodist's program produces, but during my post-bacc year I learned more about their program through an admissions presentation. While Methodist had been on my list of programs to attend, the seamless application and interview process instantly attracted me even more to the program. From the welcoming students to the attentive professors, I knew Methodist was exactly where I needed to be!
Coming from a smaller school, I wanted that same tight-knit, supportive feeling in a PA program. Additionally, I wanted to ensure I attended a program where I would leave feeling confident in my abilities of being a skilled PA. Before attending Methodist, I shadowed as well as worked as a medical assistant alongside several Methodist University grads. My experience with them spoke volumes for the program itself.
Throughout my time at Methodist, the program has thoroughly exceeded my expectations. Our faculty are all highly skilled clinicians who care about pushing you to become the best and most competent healthcare providers possible. I have felt encouraged, supported, and challenged every step of the way. My decision to attend MUPAP has never been doubted!
---
Crystal Hunter
Sebring, Fla.
University of Florida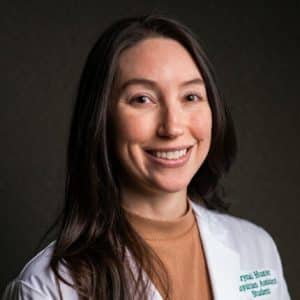 I am so happy with my decision to attend Methodist University for PA school. When comparing schools during the application process, MU stood out to me right away with its impressive statistics, inclusive atmosphere, and compassionate approach to medical education. Every single member of the program's faculty and staff goes above and beyond to ensure the success of each student. I have felt supported by my professors and classmates since day one and have gained great experience and understanding of how to work as an integral member of a healthcare team. I look forward to putting the skills I have learned here to use as a competent and caring PA upon graduation.
---
Leanna Jacobs
Red Springs, N.C.
University of North Carolina at Pembroke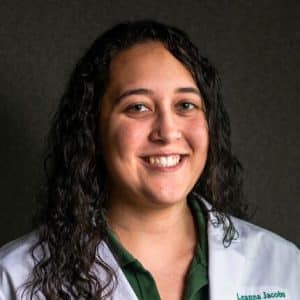 Before I began my PA school journey at Methodist University, I obtained my biology degree at the University of North Carolina at Pembroke as part of the Maynor's Honor College. While there I was a thrower on the Women's Track and Field Team and, just as the COVID-19 pandemic began, I started working as an EMT-B. It was there I started hearing more about Methodist from co-workers that have had friends attend the program. The PA program here at Methodist has an amazing reputation that extends far beyond the campus grounds. During my interview online the faculty and staff made me feel so welcome, but what sealed the deal for me is the on-campus tour I scheduled. Speaking with Mrs. Mish and seeing the facilities, I felt like I was at my home away from home, which is a good thing considering campus inevitably becomes your second home given the rigors of the program. My experience at Methodist has exceeded every expectation I established coming in. The faculty encourages you to stop by their office any time for anything, though, after how frequently I ended up swinging by, they may have regrets. No matter how many times you call on them they never fail to calm your nerves and provide you the guidance you need. My classmates are amazing and there is a collective "40 in 40 out" mentality at Methodist that you do not get at many places. While the curriculum is tough, it is equally as rewarding, and looking back, choosing Methodist was the best decision I have ever made.
---
Kelly Jarvis
Charlottesville, Va.
University of North Carolina at Asheville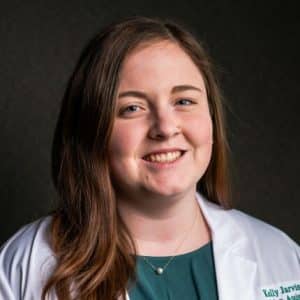 My interest in the medical field dates to high school when I took an EMT course. Only a year into my undergraduate studies I had set my heart on becoming a PA after learning more about the profession while volunteering at a local free clinic. I saw that PAs played a crucial role in closing health disparities in rural areas, which is something I am passionate about. After undergrad, I started working as a medical assistant and referral coordinator at a neurology office in Asheville. It was there that I was able to shadow several PAs and gain more patient care experience.
Over the years I started to build a detailed spreadsheet of almost every PA school on the east coast, outlining all the prerequisites, articulation rates, PANCE pass rates, etc. I knew I wanted to stay in North Carolina if possible, and Methodist was an immediate standout. Finding a school that had a cadaver lab was important to me as I am a visual learner. I also prioritized schools with high PANCE pass rates and that have a reputation for teaching a broad skill set.
Prior to finalizing my applications, I contacted Ms. Mish the admissions director with a few questions, and her quick response and clear directions helped validate my decision to apply. The interview process was equally seamless, even though I was incredibly anxious. I could tell the faculty really cared about their students and their success.
Since starting the program, I have met wonderful friends and have learned more than I imagined possible. Every day I become more excited about my career as PA!
---
Paige Laverick
Wilmington, N.C.
North Carolina State University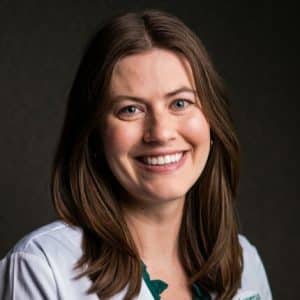 Before PA school, I worked as a medical assistant at a dermatology practice and as a clinical research coordinator at an academic hospital. I enjoyed every aspect of working in the medical field and was inspired by the vital role that physician assistants performed and how they connected with their patients. When researching PA schools, Methodist University rose to the top of my list, as their requirements and approach seemed to be welcoming of nontraditional students such as myself. Likewise, I was drawn towards Methodist's smaller class size, high PANCE pass rate, and state-of-the-art cadaver lab. While applying, my desire to attend Methodist increased as I saw how personable the faculty was, including the responsiveness and thoughtfulness of the Admissions Director, Ms. Mish.
Fortunately, I received an interview and my decision was solidified from that point forward. On that day, I felt a sense of calmness because the faculty members portrayed such a welcoming and kindhearted attitude. They truly wanted to get to know me as a person, which was very appreciated. I was elated to receive my acceptance email from Mrs. Mish and submitted my enrollment deposit with no hesitation!
My experience as a MUPAP student has been nothing less than amazing. Each faculty member has unique experiences to contribute and genuinely cares about my classmates and me. The faculty and my classmates have become such great support systems, and I am confident that this program will shape me into the best provider I can be. I am so thankful to be a part of the MUPAP family!
---
Amber Lavin
Tampa, Fla.
University of South Florida
If someone told me at 18 that I was going to work in medicine, I would have laughed in disbelief. I thought I was going to be a writer. I'm glad this program offers students the opportunity to provide a testimony because I think everyone's PA school journey is often quite unique and inspiring. I graduated from the University of South Florida in 2018 with a degree in Bachelor of Science and a major in health science. The local hospital employed me for about 7 years as a CNA/ scribe/ office manager, which allowed me to gain patient experience and provider perspective.
I was initially drawn to the PA program at Methodist University while visiting a friend in Fayetteville. The impressive student reputation and PANCE pass rates pushed me to email for a tour, which did not disappoint. The location of the program is nestled on the edge of the campus, somewhat secluded, with classes within a few steps of each other. Our class evolved from strangers to family in no time, which is something I never expected from a grad program.
Our motto "40 in, 40 out!" is encouraging beyond words. The faculty, a fantastic team of experienced providers, will really work with you to ensure everyone has a proper understanding for both didactic exams and safe clinical practice. They coach us through moments of low morale and celebrate our victories. This program is unique in that they provide the maximum amount of hands-on learning before clinical rotations, truly preparing you as much as possible. I highly encourage anyone considering the Methodist University PA Program to apply!
---
Phoenix Locklear
Lumberton, N.C.
University of North Carolina at Pembroke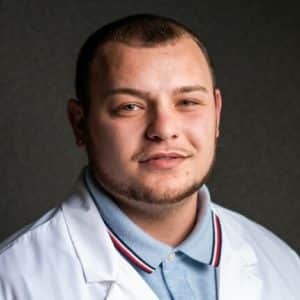 As an indigenous student, searching for a program that was parallel with PAEA diversity and inclusion standards was my top priority. After communicating with the faculty and staff at MUPAP, it was obvious the pride the program took in creating a diverse and inclusive environment for minority students like myself. Multiple times throughout didactic lectures, MUPAP faculty and students incorporate context into the curricula to fight inequalities while putting equality front and center for both students and patients.
Notably, my eyes have also been opened to the impact of poverty and limited healthcare access on patient outcomes. Regularly witnessing hardships experienced by underserved populations before PA school, made me realize the importance of culturally congruent healthcare and being trained by a facility that demonstrates cultural competence. MUPAP worked to ensure the understanding of the social context of health as a foundational skill while treating patients.
Most remarkably, the MUPAP faculty ensures your journey through PA school is not alone.
You feel like the experience and learning are tailored to you. Faculty and administration are constantly working directly with us to make PA school the best experience it can be. I am constantly impressed by how earnestly our feedback is incorporated into day-to-day student life.
Not only are we learning physical examination skills, clinical medicine, and how to efficiently treat patients, but we are also given the skills to touch each patient's heart through our care and empathy. I'm proud to represent MUPAP.
---
Saray Lopez
Wilson, N.C.
East Carolina University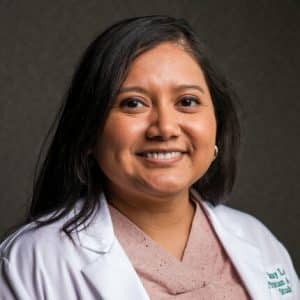 As a non-traditional student, I worked in various vocations prior to attending Methodist University. I obtained my undergraduate in Hispanic Studies at East Carolina University. I taught high school Spanish for a couple of years before deciding to switch to a medical career. My medical experience included phlebotomy and Medical Laboratory Technician.
The Methodist Physician Assistant Program is truly phenomenal. The small class size allows for a comfortable learning environment for the rigorous material taught in didactic year. The faculty has the best interest in their students with an open-door policy for further questions or guidance. An attractive feature of Methodist University to me was its anatomy lab with cadavers. It was a unique front and center opportunity to learn the meticulous anatomy and physiology of the human body.
I have enjoyed our clinical preparation for clinical rotations. We have been taught crucial suturing skills, ultrasound techniques, and a variety of other clinical essentials. The faculty is dedicated in preparing us for the PANCE by providing us the learning tools necessary to successfully pass.
I am confident that my choice in attending Methodist University Physician Assistant Program was the right one!
---
Jonathan Michels
Winston-Salem, N.C.
University of North Carolina at Chapel Hill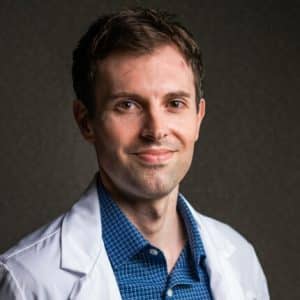 I worked for 13 years as a radiologic technologist before matriculating into the physician assistant program at Methodist University in 2022. I decided to become a PA because I wanted to play a more central role within the healthcare delivery team. Although I was an experienced healthcare worker, nothing could have prepared me for rigors of PA school. During my didactic year, I spent long hours in the library poring over medical textbooks, arrived early at the cadaver lab to identify miniscule anatomical structures and worked shoulder to shoulder with my classmates to prepare for our simulated patient examinations.
Despite all the stress and the time away from my family and friends, having the opportunity to learn under the guidance of the MUPAP instructors was worth the sacrifice.
I believe that healthcare is a human right. Healthcare is something that all of us will need at some point in our lives. It connects people across geographic locations, races, ethnicities and income levels. Without a doubt, healthcare is one of the few professions where workers can radically change someone's life. I was attracted to Methodist University because of its commitment to diversity and to providing primary care services to people who live in the surrounding areas.
Primary care is essential to maintaining the health and wellness of our communities. After graduation, I plan to work in primary care as a member of the National Health Service Corps. I believe I will be well prepared to care for patients from all walks of life and in any medical specialty because of my stellar education for Methodist University.
---
Leyia Oxendine
Pembroke, N.C.
University of North Carolina at Pembroke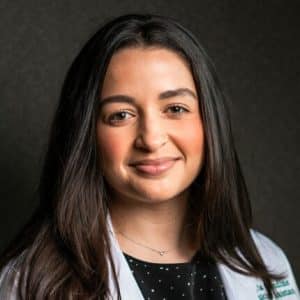 I graduated from the University of North Carolina at Pembroke with my Bachelor of Science in Nursing before starting a career in Critical Care and Progressive Care Unit nursing.  Shortly after starting my career, I recognized my love for science as well as for the care of others, which lead me to explore options to allow me to further my education.  After working with different medical professionals, I felt that becoming a Physician Assistant would be the best opportunity for me to serve my community.  I began taking more perquisite coursework while working as a nurse and investigating schools. Methodist offered smaller class sizes as well as the rarity of a cadaver lab to study human anatomy.  After interviewing, I was sure this was the program that would be the best fit for me and it has not disappointed.
---
Elizabeth Perez
Charlotte, N.C.
Methodist University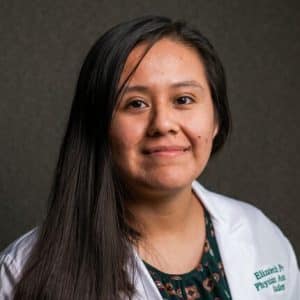 I attended Methodist University for my undergraduate studies. I graduated in 2018 and decided to take a year off before applying to PA school and working as an EMT. From the start I knew that Methodist University was going to be one of my top schools for me to apply to. Not only did they have a high PANCE passing rate, but they also had a good reputation. Therefore, I applied in 2019 and got an interview in early December that year. During the interview, the faculty was very welcoming, but what solidified my decision that Methodist University was going to be the PA school for me was when we were given the opportunity to speak with the current PA students in the program. The atmosphere the students presented was very family-like. They stated that they were all there to help one another make it to the end. A phrase that caught my attention was "40 in and 40 out". After the interview I received an e-mail stating that I had been waitlisted and reapplied the following year and got accepted. Now as a current PA student in the program, I know I made the right choice. The staff are very supportive and truly care about their students. They hire professors that are passionate about what they teach which allows us to not only learn the textbook information but also the clinical aspect from their experiences. I truly believe that Methodist University PA program is set up in a way to help us succeed and that makes it the best school!
---
Markida Pointer
Mobile, Ala.
University of South Alabama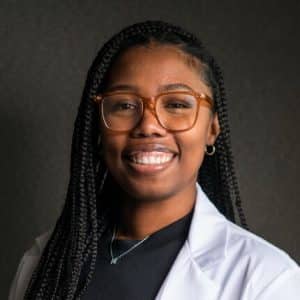 I obtained my bachelor's degree in Biomedical Sciences from the University of South Alabama in Mobile, Alabama. It was there that I was first introduced to the PA profession. I immediately fell in love and decided that this was the career path that I would pursue. After graduation, I gained healthcare experience by working as both a CNA and a cardiac monitor technician. I researched many PA programs using a long list of academic criteria to help find the best fit. Methodist's program met all these criteria without question. However, the thing that solidified Methodist as my top choice was my interview! Out of all the interviews that I had, my interview with Methodist was the only one that I laughed in! Throughout the interview, I could tell that the staff just wanted to get to know me as a person. It was their warmth and relatability that allowed me to shine. This program also has a great reputation at the university as well as within the local community. My time here has shown me why this reputation is well deserved. The faculty and staff work very hard to ensure that each student is equipped with the skills needed to become excellent providers and servants to the community! I am honored to be a part of Methodist's PA program and its growing legacy.
---
Desirae Rowell
Cary, N.C.
University of North Carolina at Charlotte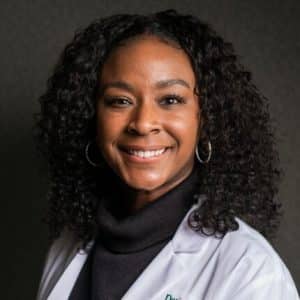 I received my Bachelor of Science degree in Biology from UNC Charlotte in 2019. Before graduating, I knew I wanted to work in medicine, but was unsure of what career to pursue. I volunteered at Novant Health Emergency Department where I worked with many different health professionals. After graduating, I worked as a CNA in a rehab center. When the COVID pandemic occurred, my spinal cord injury unit was transformed into a COVID unit, and I worked frontlines with many other PAs. This is how I learned so much of the profession and decided to pursue a career as a Physician Assistant. After researching the many programs in NC, I chose Methodist University based on their commitment to promoting diversity and inclusion. The current cohort of students come from various backgrounds and careers, which has provided me with the safe space me to flourish in my own education. I could not be happier with my decision to join this program and look forward to joining the many successful graduates working around the country.
---
Justine Sexton
Conneaut, Ohio
Ohio University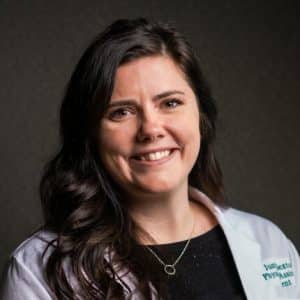 I am from Northeastern Ohio and received my undergrad degree in Human Biology from Ohio University in 2012. My academic advisor was the first to mention the Physician Assistant (PA) path knowing that I wanted to pursue a career in medicine, discussing the need to gather clinical experience. After graduation, I moved to North Carolina and began working in optometry/ophthalmology for almost 10 years before attending PA school. During my time in the medical field, I continued to fall in love with the medical field but wanted to learn and do more.
While shadowing a PA in the Emergency Department, I first heard about Methodist University and its PA program. I was repeatedly told how great the program was and later told by the physicians at the ED that every PA student to come out of the program was highly competent and experienced. After doing more research, Methodist continued to be at the top of my list. Even though the interviews were on Zoom, they still felt personal and that the staff was truly trying to get to know us as candidates.
From day one at MUPAP, you can feel that the staff sincerely wants you as a student to succeed. We are taught by practicing PAs and physicians who provide a quality education that will be essential as future practicing PAs. Through the support of my fellow classmates and staff, the challenges of PA school were made easier to overcome. I am honored to be a MUPAP student and look forward to being the competent PA this program prepared me to be.
---
Thomas Walker
Houma, La.
University of New Orleans
Prior to my education at the Methodist University PA Program, I obtained a degree in Biology from the University of New Orleans and a degree in Neurodiagnostic Technology from the University of Holy Cross New Orleans. Working with epileptologists helped to cement my goals of one day becoming a PA.
I had no doubt in my mind that Methodist was the right choice for me. The interview process quickly made me excited about how great of a program Methodist really is. The instructors here are all very supportive and willing to help make sure that you understand concepts and able to apply them to real patients. One of the things that I liked the most about the Methodist University PA Program is that we all feel like one big family. We are all here for the same goal and willing to work together to make sure that we are all able to do well in our courses and learn the information. Another great aspect that appealed to me was  the PANCE pass rate. I knew from this that Methodist would be an excellent choice and that Methodist would help me excel in my education as a future Physician Assistant.
---
Matthew Yartin
Jacksonville, Fla.
University of North Florida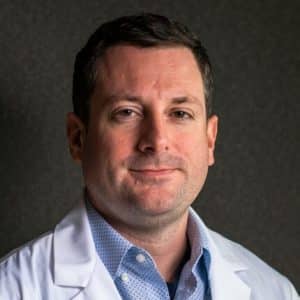 My journey in health care didn't begin until the age of thirty. I graduated from a fantastic Nuclear Medicine and Computed Tomography Imaging program in 2016 with the belief that I would work in those fields for the duration of my career. I knew I had found my niche with healthcare, but as time went on, I found myself longing to play a role in which my analytical strengths and enjoyment of lifelong learning might be put to different use.
Fast-forward through some challenging "Do you human beings even really need sleep?" kind of years, and I was ready to apply to PA school with a B.S. in Cell Biology and Biotechnology. "The CASPA application experience was low-stress and was as thrilling as it was enjoyable. Five stars!", said nobody ever. What was actually low-stress and enjoyable however, was the interview process with Methodist University. Through my conversations with the staff and other applicants that day, it immediately felt like this place had something special. I was right!
The magic formula begins with staff members that are experts in their fields and whose passion for the subject matter comes through in each lecture. The class size of 40 is large enough to make plenty of new friendships, but small enough that you never feel like your face is lost in the crowd. The cadaver lab allowed me to experience anatomy on an entirely different level and the PANCE pass rates speak for themselves. I'm very proud to be a part of this program and am grateful for the strong foundation of knowledge and skills it has provided me.