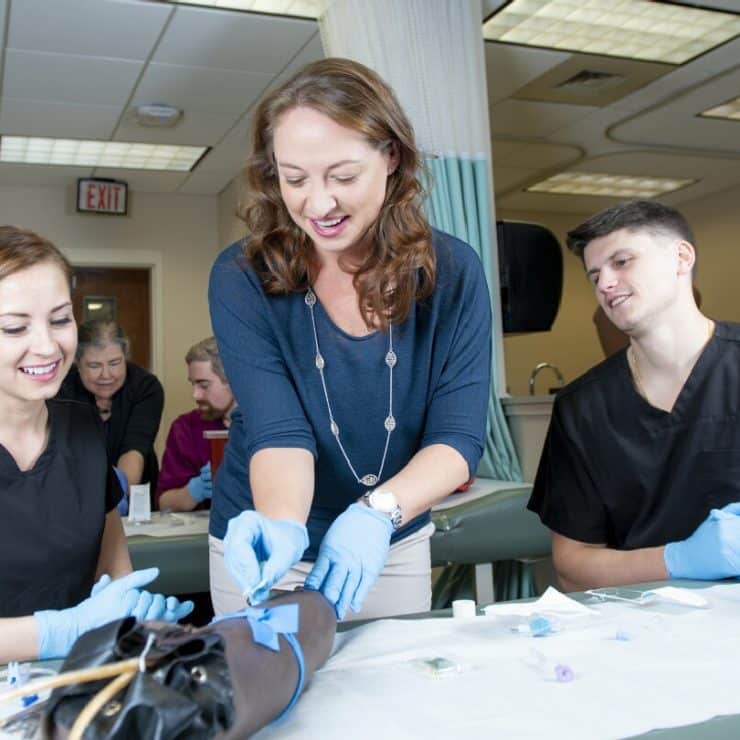 Physician Assistant Studies
Welcome to the Methodist University Physician Assistant Program website. Our website is an excellent tool to learn more about the Master of Medical Science Degree in Physician Assistant Studies at Methodist University. Please use the buttons below to view more information about our program, or click on the thumbnail to download our brochure below.
What is a PA?
Physician assistants (PAs) are licensed professionals who, with physician supervision, practice medicine. They receive a broad general medical/surgical education, which prepares them to work in virtually any specialty and practice setting. PAs are licensed to practice and authorized to prescribe medication in all 50 states, the District of Columbia and all U.S. territories with the exception of Puerto Rico.
Physician assistants provide services such as
taking medical histories
diagnosing common illnesses
performing physical examinations
ordering and interpreting lab tests
setting fractures
assisting and/or performing minor surgery
counseling patients
Physician Assistants are extremely beneficial in providing primary care as well as medical care in specialty fields. A commitment to caring is the foundation of the physician assistant program at Methodist University. Education consists of classroom and laboratory instruction in the basic medical and behavioral sciences (such as anatomy & dissection, pharmacology, pathophysiology, clinical medicine, and physical diagnosis), followed by clinical rotations such as internal medicine, family medicine, general surgery, pediatrics, obstetrics and gynecology, emergency medicine, orthopedics, and behavioral medicine.
A PA's education does not stop after graduation; all PAs are required to take ongoing continuing medical education classes and be retested on their clinical knowledge and skills on a regular basis in order to maintain certification.
For more information on Physician Assistants, please visit the American Academy of Physician Assistants (AAPA) website at aapa.org.
Student & Alumni Testimonials
Read what current students and program alumni have to say about the Methodist University Physician Assistant Program.
Interested in the Physician Assistant Program?
We invite you to browse our web site and when you are ready to apply, click below to get started with the application process.
Contact
Director, PA Program Admissions & Alumni Development