Danielle Chavis, PA-C
Class of 2017
Wagram, NC
Undergrad: UNC at Pembroke, 2007
Pediatrics 2017-present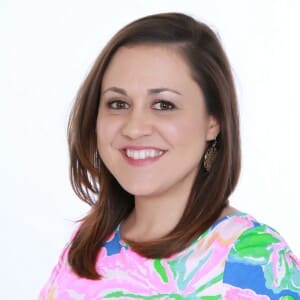 I am proud and honored to say that I am a graduate of the Methodist Physician Assistant Program.  After researching many programs, in-state of North Carolina and out of state, Methodist became my number one choice from the beginning.  The factors that drew me to Methodist were the high first time pass rate on the PANCE, location, and it's credibility of being a well-known, established program.
Prior to my interview, I was extremely nervous and envisioned myself being drilled and interrogated.  As soon as I walked in the door for my interview, I was greeted with a smile and warm welcome from Mrs. Mish.  Throughout the interview process, the current students and faculty helped to calm my nerves by being "real" people who seemed to care about getting to know me instead of interrogating me.  I could sense the family environment during my interview process, which helped solidify my choice of attending Methodist.
Once I started the program, I was reassured regarding my decision to choose Methodist.  The program was challenging and arduous but the faculty were more than willing to help their students succeed and become the best PAs in the field of medicine.  I am an introverted, private person but with this PA program I felt free to communicate with the faculty and go to them for help.  This is a very important factor in why the program is so successful.  The faculty and staff truly care about their students and are easy to talk to.  The program has small class sizes which fosters a family atmosphere among students and faculty.  My graduating class as well as other classes helped each other to succeed.  If someone was struggling, other students would help that student to understand difficult concepts and be able to apply them.  From day one, our program drilled that we no longer needed to compete with each other but instead we should work as a team which led to our class becoming a "family." Methodist PAs are known for teamwork during their program year as well as after graduating and working.  I am still in contact with my classmates and other graduating classmates from Methodist either for personal contact or for medical advice.  This program is successful because of the caring faculty, family environment, and the high level of education.
Prior to PA school, I worked five years as a Lateral Entry Biology Teacher at Scotland High School.  I enjoyed working with my students but knew being a provider was my ultimate goal.   I received my clinical hours at a local assisted living facility working as a medication aide as well as assisting the PA caring for the residents.  I first thought of becoming a medical doctor and decided to attend a one year Post Baccalaureate Program at VCOM-Virginia Campus. Upon completion of this program I discovered that although becoming a medical doctor would certainly check some of the boxes of my life-long aspirations, PA school would provide exactly what I was looking for: provider, autonomy, and balance. I knew what I wanted, but not where. This led to me researching PA programs.  During my search Methodist quickly became my top choice.
I remember the night before the PANCE so well.  I looked over a few things and took a melatonin because I wanted to have a good night's rest.  However, I was so nervous I couldn't sleep no matter what I tried.  I only got a few hours of sleep then went in for the exam.  I remember my nervousness subsided once I started.  Afterward when I got home, everyone asked "so how do you think you did?"  My honest answer was "I felt as though I had just finished an exam at Methodist or an EOR."  Luckily I had learned to survive in PA school and do well with minimal sleep due to the long hours of studying, class schedule, and clinicals.  I passed the PANCE and I know it was because of my training at Methodist.
I accepted a position during clinical year at Children's Health of Carolina at Lumberton.  I graduated December 15th, 2017 and started my first day as Certified Physician Assistant January 2, 2018.  I shadowed while waiting for the Malpractice, DEA, NPI, etc for three weeks at the clinic before starting to see my own patients.  I remember the day I was completely on my own during peak season for flu and rsv.  I thought, "I'm really glad my PA program trained me well."  If I had not had my arduous training I would have sunk at this busy pediatric office instead I was able to stay afloat. I started out slowly adding to my patient load and currently see 20-30 pediatric patients a day and some days more.  I currently precept PA students and enjoy giving back to the PA community and training future PAs.
I get to go to work every day doing something I love and with confidence due to the education received at Methodist.  PA school is the hardest yet rewarding thing I have ever done and I am glad I chose Methodist to prepare me.  I highly recommend this program to anyone wanting a quality Physician Assistant education.
---
Lauren Payne, PA-C
PA Class of 2017
Fayetteville, N.C.
Undergrad: Fayetteville State University '13
Behavior Health Physician Assistant 2017-Present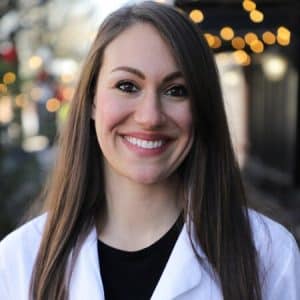 Methodist University Physician Assistant Program was the best educational decision I have made to date. From the moment I began considering the career of a Physician Assistant, I began researching Methodist University's PA program and knew this was the only school I wanted to attend to learn the field. I applied to six PA programs and had the chance to interview with Methodist prior to the other two interviews offered. When I received my letter of acceptance it was an easy decision and I have since had no regrets. The interview day could not have been more inviting and low stress. While at the interview, the staff was incredibly professional, the speakers from previous classes very informative and the questions asked highly appropriate.
The Methodist University PA program offers many superior features that differentiate the school from other similar institutions. To start, the staple of Methodist University's PA Program is their high PANCE pass rates. Methodist has continued to maintain a high standard regarding the PANCE. The program has earned the highest accreditation which can be given. The class sizes are small which allows for one-on-one time with professors as well as a chance to learn and expand your knowledge through interaction with your classmates. They have a state-of-the-art cadaver lab which allows for learning anatomy hands on. The staff is excellent, caring and knowledgeable and is comprised of medical doctors from multiple specialties alongside mid-level providers all of whom currently are practicing clinicians in the area.
For my own personal experience what stood out most of Methodist is their highly supportive environment. Methodist is a graduate program and many students have families as well as a career focus. In my situation I found out shortly after my acceptance I was to have my first child. At the luncheon I was nine months pregnant and was nervous to inform the program that I would be starting with a five-week-old daughter. At the luncheon when the faculty saw my condition not only where they excited about this news but maintained complete support from the start of the program throughout my clinical year when I was again pregnant with my second child. Without the support of the faculty, my husband and classmates I would not have been so successful in achieving both my career goals while being able to maintain a healthy work/life balance. Methodist continues to support their students in every way possible following graduation and the faculty continue to be a strong source of knowledge, reference and of potential opportunities in the area.
The Methodist PA Program didactic year prepares it students for both clinical year and offers a strong base for independent work. I rotated with preceptors from the surrounding area which offered many opportunities to meet medical providers as well as network in the area. Many of the providers also have medical connections outside of the area for students who plan to leave Fayetteville following graduation. Several of the preceptors I encountered during my clinical year served as excellent references to date. Clinical year also offers many job opportunities and many from my class and other classes have secured employment prior to graduation from the program.
The position I took out of school I secured prior to graduation and was as an independent contractor specializing in the field of mental health. This position consisted of seeing an average of 15-20 mental health patients daily and following the same group of patients throughout their treatment. The position had supervision off site and handled a wide range of mental health illnesses as well as the various complexities of individual cases.  I took the position for the flexibility offered in schedule as well as the opportunity to get my foot in the door with mental health. I am aware now that without the strong base Methodist University PA Program offered, I would have not been able to successfully continue independent contracting work for two years following graduation.
I would highly recommend Methodist University PA Program to anyone wishing to be a qualified, confident and sought-after Physician Assistant. Having graduated from Methodist University PA Program will not only prepare you for the demanding field of medicine but will also stand out to many employers as the outstanding reputation of the program continues to grow. Choosing Methodist will hold no regrets, as I would choose the same path if given the choice again!
---
Staci Pessetti, PA-C
PA Class of 2012
Fayetteville, NC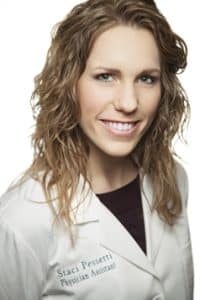 Methodist University's Physician Assistant Program was a phenomenal education decision, and one that I did not take lightly. I moved from Michigan to attend PA school, I applied to 19 schools, interviewed at 11, and Methodist was the clear standout in all of those experiences. From the beginning of the admissions process and continuing through my career as a PA, Methodist's PA Program is highly professional with excellent communication and resources in the faculty and staff, a great network of colleagues and support in the academic world, and a valuable close-knit community in all steps of the journey.
The Methodist PA Program is an excellent learning environment, with growing and advancing facilities and experiences on-site during the didactic year, highly competent and compassionate faculty who are committed clinicians in the Fayetteville area, broad opportunities for rotation experiences, and engaged MUPAP alumni throughout each step of the journey. Most will, rightly, boast of our full onsite cadaver lab, solely used by MUPA students, which provides an incredible knowledge base to build upon clinically. In addition, there a many clinical skills labs and sessions to learn a multitude of hands-on procedures throughout the duration of training. The philosophy of education and training is unique from other PA programs, with a focus on the team aspect of health care and the personal nature of interacting with colleagues and patients, rather than a cutthroat race or competition. The faculty is up to date on current medical treatments, provides relevant clinical cases and dilemmas to learn from, and constantly uses student feedback to improve the experience and process of the program. The PA program facilities are highly valuable to the learning demands of the students, and the Methodist community provides many other additional support services throughout the education and job-seeking process to provide a well rounded graduate.
I found that the MUPAP curriculum and experiences provided exceptional competency to exceed in rotations, as well as to thrive as a new PA in the field. The program has molded an impeccable mixture of challenging students with a high intensity didactic load, providing academic and personal support along the way, and also instilling excellent values and ethics into students throughout the journey. This is more than just a school to me, it was an educational experience that provided the best possible training for my career while also developing me as a person and a person of influence in my community. My experience has been so worth the move from Michigan that I have stayed in the area and continue to be involved in the PA program and the Fayetteville community.
The Methodist University Physician Assistant Program gets my highest recommendation for graduate medical education, and especially to individuals who are pursuing the unique training that produces genuine, compassionate, invested, humble, and influential Physician Assistants.
Photo credit: Jeku Arce Photography