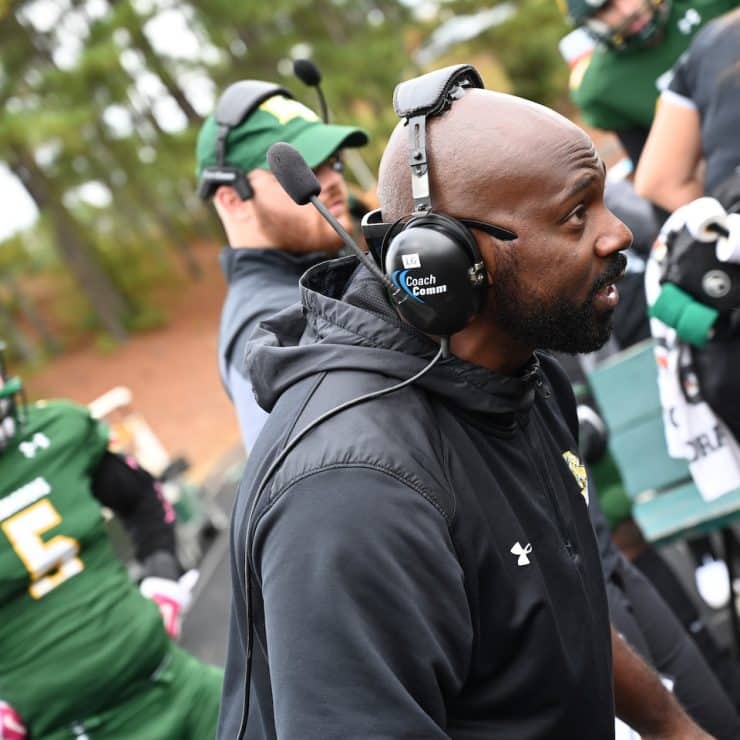 Psychosocial Aspects of Sport & Coaching
The Psychosocial Aspects of Sport and Coaching major offers students a chance to explore a variety of factors that impact performance. Students will learn how to apply health, exercise, physical activity and psychological principles to human performance, understanding both the physical and psychological foundations and outcomes. These courses will teach students how to best influence positive performance and facilitate growth in sport and other performance or exercise venues. This major is intended to prepare students to pursue graduate level degrees in the fields of sport psychology, exercise psychology, and exercise science.
Average Tuition Cost
Tuition varies, depending on the type of  program in which a student is enrolled. On average, 97% of MU students qualify for financial aid to meet tuition and other educational expenses.
Financial Aid & Scholarships
Methodist University offers more than $24 million annually to students in scholarships, with 97% of students receiving some form of financial aid amounting to $31,000 in aid on average for a residential student. If a student or a family member is in the military or a veteran, they may qualify for MU's military education benefits.
Interested in Methodist University's Psychosocial Aspects of Sport & Coaching program?
If you have questions, reach out to Dr. Jamie Robbins using the contact info at the bottom of the page. If you're ready to apply today, click the button below!
Minor Requirements
The minor in Psychosocial Aspects of Sport and Coaching is designed to offer students from various majors the chance to further explore factors that impact athletic or other performances. Current or former athletes, coaches, or avid exercisers may be interested in pursuing this minor to help their own performance or because they want supplemental knowledge to provide them an advantage in their own field of study. This minor will teach students practical and applicable information they can use to help themselves or others now and in their future.
The minor in Psychosocial Aspects of Sport and Coaching consists of 18 s.h. distributed as follows:
PXS 2600 Motor Learning (3 s.h.)
PXS 2900 Principles of Physical Conditioning (3 s.h.)
PXS 3080 Sport Psychology (3 s.h.)
PXS 3200 Motor Development (3 s.h.)
PXS 4200 Psychology of Coaching (3 s.h.)
PSY 3300 Psychological Counseling (3 s.h.)
Note: PSY 1010 is a prerequisite for the required psychology courses. It is recommended that you take this as your general education requirement.
Certificate Requirements
The certificate in Psychosocial Aspects of Sport and Coaching is an advantage to those students who are interested in the field, but have limited funds, time or elective hours to allow for a minor or major. These classes provide students with information that can be utilized to improve their own and others' performances now and in their future. Rather than randomly selecting classes to fill a schedule, students will have the chance to receive a certificate to demonstrate a more directed study into this field.
The certificate in Psychosocial Aspects of Sport and Coaching consists of at least 12 s.h. distributed as follows:
PXS 2600 Motor Learning (3 s.h.)
PXS 3080 Sport Psychology (3 s.h.)
PXS 3200 Motor Development (3 s.h.)
PXS 4200 Psychology of Coaching (3 s.h.)
Contact
Professor of Physical Education & Exercise Science