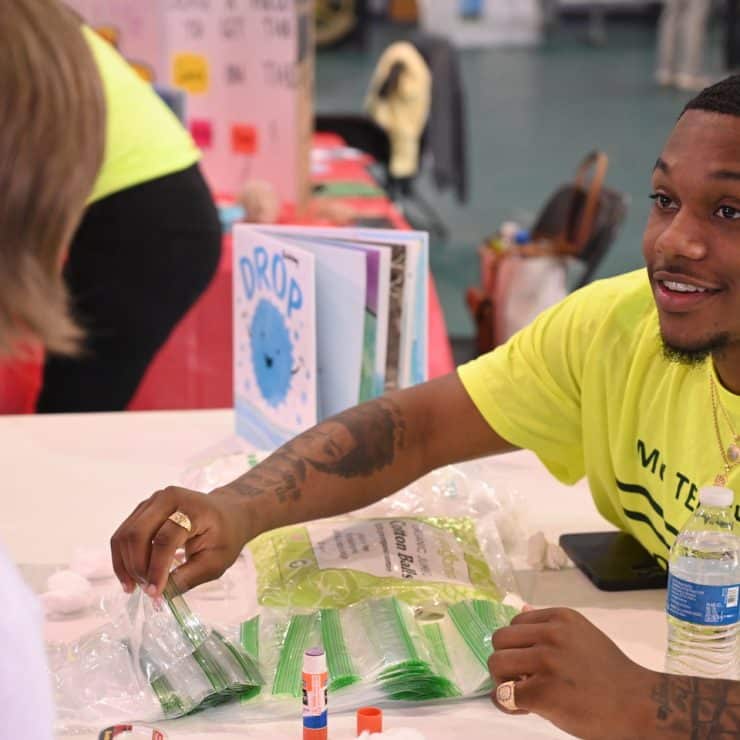 Residency Licensure Certificate Program
The online Post Baccalaureate Residency Licensure Certificate is designed to provide an alternative pathway to initial teaching licensure.*
The curriculum focuses on pedagogy to ensure you're prepared to be an effective educator in your chosen area. With seven concentration options available, this certificate includes 18–22 semester hours. You will complete all state-required licensure exams throughout your program, graduating as a qualified professional educator. Because this program features online coursework, you have the flexibility to study while continuing to teach. You will be assigned both a faculty supervisor and a site-based mentor during your practicum experience for guidance and support. Unlike most teacher residency licensure programs, MU doesn't require students to complete a master's degree. To apply, you must have a bachelor's degree and be employed or seeking employment with a public or public charter school in North Carolina.
Common Career Paths
Some of the top jobs for those with a teaching certificate include educator, education consultant, education coordinator, administrator, learning specialist, operation supervisor, and so much more.
Common Salary Ranges for Graduates
As mentioned above, there's a long list of career opportunities for those with a bachelor's degree plus teacher certification. But, the U.S. Bureau of Labor Statistics reports the average annual salary for the following positions (which may require additional education) in North Carolina in 2021:
Preschool and kindergarten teacher: $43,060
Elementary and middle school teacher: $67,030
Secondary school teacher: 469,490

Postsecondary teacher: $95,200

Tutor: $41,780
Education and childcare administrator: $99,280
Average Tuition Cost
Tuition cost for the MU Online Residency Licensure Certificate program is $500 per credit hour, for a total of $9,000-$11,000 for the program prior to transfer credits and financial aid being applied.
Financial Aid & Scholarships
More than 97% of MU students receive some form of financial aid, with the University offering more than $24 million annually to students for scholarships. If a student is active military, family of active military, or a veteran, they may also qualify for MU's military education benefits.
Learn More on Our MU Online Microsite
Visit our Online Residency Licensure Program page on our MU Online microsite for detailed information about the program, careers, tuition and aid, faculty information, and so much more!
Contact
Methodist University Online