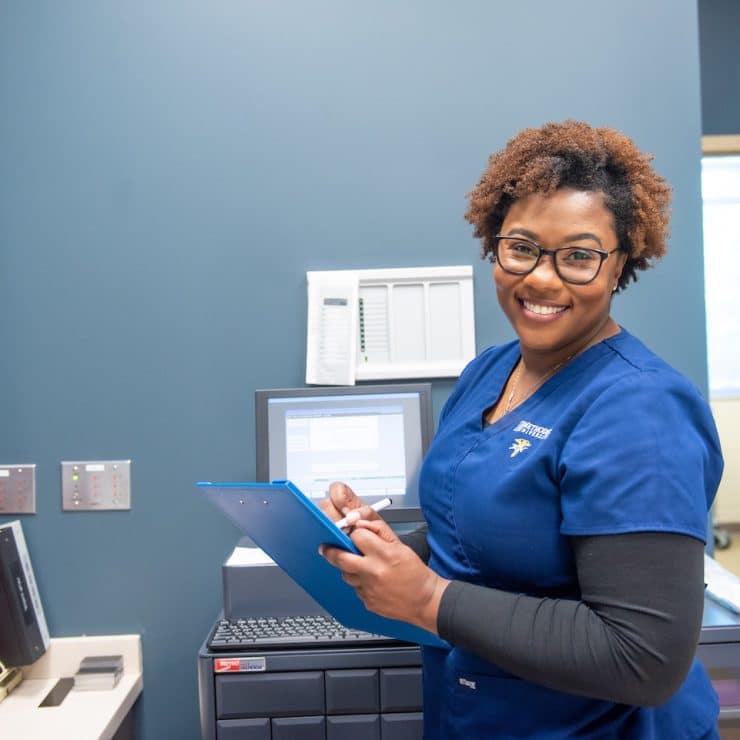 Methodist University's 100% online RN-to-BSN degree completion program will prepare you to build on your previous nursing experiences to take your career to the next level. Structured by educators with extensive nursing experience, the program offers flexibility for working professionals seeking to balance their work, life, and school commitments. You can complete the program to get your BSN in as little as one year. The online RN to BSN Program is designed for current registered nurses who wish to further their careers by obtaining a bachelor's degree.
Methodist University's RN-to-BSN online program is designed to propel nurses who have an unrestricted RN license and an associate degree or professional equivalent to a multitude of career advancement opportunities. Through dedicated and experienced faculty, a comprehensive curriculum, and a clinical placement opportunity, you will gain the tools to make you competitive on the job market.
Accreditation
The online RN-to-BSN is accredited by the Commission on Collegiate Nursing Education (CCNE).
Common Career Paths
Some of the top jobs for those with an RN-to-BSN bachelor degrees include pharmaceutical registered nurse, nurse informatics, nurse case managers, nurse administrators, travel nurse, ICU nurse, and much more.
Common Salary Ranges for Graduates
As mentioned above, there's a long list of career opportunities for those with RN-to-BSN degrees. But, the U.S. Bureau of Labor Statistics reports the average annual salary for the following positions (which may require additional education) in North Carolina in 2021:
Nurse practitioner: $118,040

Nurse midwife: $114,210
Nurse anesthetist: $202,470
Average Tuition Cost
Tuition cost for the MU Online RN-to-BSN program is $435 per credit, for a total of $53,940 for the program prior to transfer credits and financial aid being applied.
Students who are Active Duty, Reservists, or National Guard have a discounted tuition rate of $250 per credit, for a total of $31,000 for the program prior to transfer credits and financial aid being applied.
Financial Aid & Scholarships
More than 97% of MU students receive some form of financial aid, with the University offering more than $24 million annually to students for scholarships. If a student is active military, family of active military, or a veteran, they may also qualify for MU's military education benefits.
Interested in the Program?
Visit our RN-to-BSN page on our MU Online microsite for detailed information about the program, careers, tuition and aid, faculty information, and so much more!
Contact
Methodist University Online