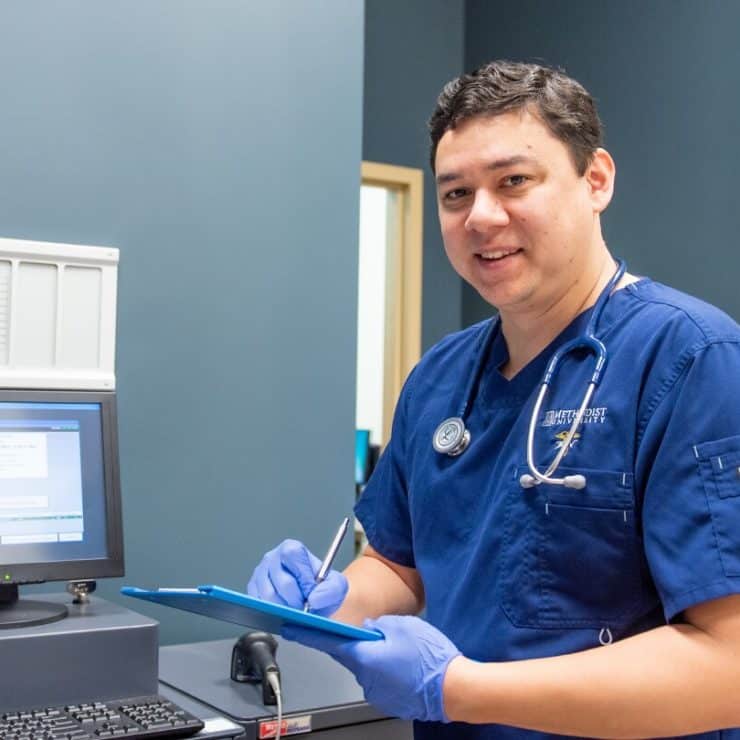 Welcome to the Methodist University Nursing Department web page! I, along with the Nursing faculty and staff, are excited that you are considering, or have chosen, Methodist to begin or advance your career in the field of Nursing! Two pathways to the Bachelor of Science in Nursing (BSN) degree are offered at Methodist; the Traditional BSN pre-licensure program and the fully online RN-to-BSN Completion program.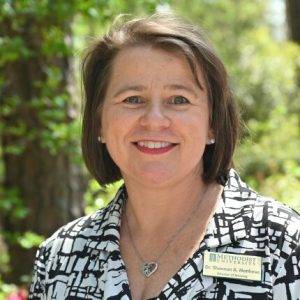 The Bachelor of Science in Nursing program at Methodist University was established in 2010 and graduated the first class of BSN students May 2014. Students in the traditional BSN pre-licensure program graduate with competencies in providing patient-centered care, working within interdisciplinary teams, employing evidence-based practice, applying quality improvement, utilizing informatics, and functioning in an environment of integrated processes within a global community. Graduates are eligible to take the National Council Licensure Examination-Registered Nurse (NCLEX-RN) to become a licensed registered nurse.
Please feel free to explore our web page and discover more about what Methodist University Nursing can help you achieve. We look forward to having you as a student!
Shannon Matthews, DNP, RN, CHSE
Director, Nursing Program
Why Choose MU Nursing?
From state-of-the-art facilities to the opportunities MU affords both undergraduate and graduate students, find out what distinguishes MU Nursing.
MU Online Nursing Programs
You are on the landing page for the traditional Prelicensure BSN Program, which is an on-campus, face-to-face program. If you are an RN or currently hold a BSN or MSN, we have some online programs that may interest you.
RN-to-BSN Completion Program
Our online RN to BSN Completion program is designed for current associate degree or diploma prepared registered nurses who wish to advance their careers in the health care profession. Classes are offered in a fully online format which offers flexibility and convenience for the working professional. You can complete the program to get your BSN in as little as one year.
Certificate in Nursing Education (CNE)
The graduate Certificate in Nursing Education helps students transition to roles as nursing educators, and up to 9 s.h. from this program can be applied to the MSN program for students wishing to continue their education. Upon program completion, students who have a master's degree can pursue nurse educator certification through the National League for Nursing.
MSN in Administrative Leadership
BSN graduates can pursue a Master of Science in Nursing, in which graduate students will concentrate in Administrative Leadership. In this program, you'll master the principles of evidence-based practice and develop relevant management skills to lead in any health care organization.
Doctor of Nursing Practice (DNP) in Executive Leadership
Complete your doctorate in Nursing Practice at MU to pursue roles such as nurse executive, chief nursing officer, or nursing educator. With its emphasis on leadership and research, this program prepares you to expand your influence as a nurse leader.
Common Career Paths
Some of the top jobs for those with Nursing bachelor degrees include registered nurse, nurse anesthetist, nurse midwife, nurse practitioner, and so much more.
Common Salary Ranges for Graduates
As mentioned above, there's a long list of career opportunities for those with Nursing degrees. But, the U.S. Bureau of Labor Statistics reports the average annual salary for the following positions (which may require additional education) in North Carolina in 2021:
Registered nurse: $82,750

Nurse anesthetist: $202,470
Nurse midwife: $114,210
Nurse practitioner: $118,040
Average Tuition Cost
The average cost for an incoming residential freshman to attend MU is less than $18,000 – similar to the cost of attending one of the big-box public schools, but with the enhanced value of a highly-regarded private school with a 12:1 student-to-faculty ratio.
While tuition varies, depending on a student's financial aid package, it's important to know that the average financial award for an incoming residential freshman at MU is more than $34,000.
See our Nursing Program Tuition & Fees page for more information.
Financial Aid & Scholarships
More than 97% of MU students receive some form of financial aid, with the University offering more than $24 million annually to students for scholarships. If a student is active military, family of active military, or a veteran, they may also qualify for MU's military education benefits.
Nursing Program Resources
Contact
Admissions Coordinator, Nursing; Academic & Career Advisor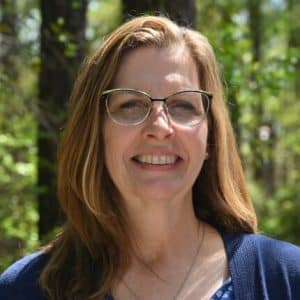 MU Nursing Program on Facebook
Frequently Asked Questions
Applicants to the Methodist University nursing program must have completed the following pre-nursing courses with a grade of "C" or higher (no C-): Nursing Notes, Medical Terminology, General Psychology, Statistics, General Chemistry, two semesters of Anatomy & Physiology, and Microbiology. Applicants should have maintained a cumulative GPA of 2.8 or higher on a 4.0 scale and completed the Kaplan nursing entrance exam with a 65 or higher.
Applicants may make application to the program if there are coursework deficiencies. However, to be admissible, applicants must be in progress or have a plan in place to complete the coursework deficiencies by the program's start date in August.
Nursing school is a challenging environment that requires hard work, dedication, and a wealth of interpersonal skills.
Yes. The Nursing Program follows MU's course repeat policy which can be found in the current academic catalog.
Yes. The science pre-requisites, Anatomy & Physiology I and II, and Microbiology have a five-year limit.
Students may be considered for conditional acceptance to the Nursing Program with General Education core semester hours still outstanding. No more than three General Education core classes outstanding is recommended. All remaining General Education core requirements must be completed by the end of the summer semester prior to entering the senior year of nursing courses.
Yes, admission to the nursing program is competitive. Our Admissions Committee will review each applicant individually but will also compare them based on a points system. While our worksheet is not public, some areas that are weighted include cumulative GPA, nursing pre-requisite GPA, Anatomy & Physiology and Microbiology grades, Kaplan Entrance score (minimum overall score is a 65) Kaplan Reading Comprehension score, and results from your formal Interview.
No. A CNA license is not required to apply or be admitted to MU's nursing program.
The Bachelor of Science in Nursing degree is designed to take four years to complete. The first 2 years are typically spent completing general education courses and nursing pre-requisites with the remaining 2 years in the Nursing Program.
All official transcripts are reviewed by the Registrar's office for transfer credit as part of the Admissions process to the University.
Applications are open from November 1 through January 31 of each year.
The MU Nursing Program accepts a new cohort of students only in the fall of each year.
Nursing courses taken at another college or university may be reviewed on an individual basis. Acceptance is determined by the Director of the Nursing Program.
Some of the General Education and prerequisite nursing courses required for the BSN degree may be earned in the evening or online. All NUR courses are offered during the day.  Methodist University also has a fully online RN-to-BSN program for current registered nurses as well as fully online MSN and CNE programs.
Elective Nursing courses (like externships) may be offered in the summer but all required Nursing courses are offered only in the Fall and Spring semesters.
Nursing class schedules are full-time day classes. However, General Education and prerequisite nursing courses may be taken on a part-time basis prior to Program acceptance.
Clinical experiences may vary from semester to semester depending upon the courses taught and on clinical site availability. Nursing students should expect to travel within Cumberland County and to the neighboring counties of Harnett, Hoke, Lee, Moore, Robeson, and Sampson. Students are responsible for transportation to and from clinical sites.
Upon graduation from Methodist University, students are prepared to be nurse generalists who can work in any number of clinical settings. Specialization in a particular area will require advanced graduate education and experience. Many times, opportunities for specialization are offered on the job through intensive training programs.
Those who have earned a BSN degree can do a number of jobs beyond just nursing. Options include work as forensic nurses, clinical research nurses, nurse educators, health policy nurses, nurse recruiters, nurse informaticists, and nurse health coaches.