Alpha Phi Alpha
Instagram: @PhiGammaAlphas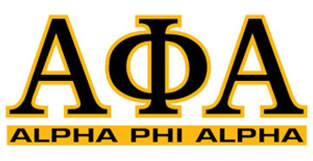 Alpha Phi Alpha, the first intercollegiate Greek-letter fraternity established for African American Men, was founded at Cornell University in Ithaca, New York by seven college men who recognized the need for a strong bond of brotherhood among African descendants in this country. The visionary founders, known as the "Jewels" of the fraternity, are Henry Arthur Callis, Charles Henry Chapman, Eugene Kinckle Jones, George Biddle Kelley, Nathaniel Allison Murray, Robert Harold Ogle, and Vertner Woodson Tandy.
The fraternity initially served as a study and support group for minority students who faced racial prejudice, both educationally and socially, at Cornell. The Jewel founders and early leaders of the fraternity succeeded in laying a firm foundation for Alpha Phi Alpha's principles of scholarship, fellowship, good character, and the uplifting of humanity.
Chapter Officers
President: Lennon J. McNeill
VP: Erran Greene
Secretary: Busani Mhlanga
Parliamentarian: Ky'shawn Ralls
---
Kappa Alpha Psi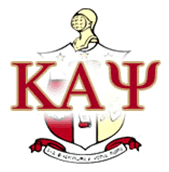 Kappa Alpha Psi was founded on the campus of Indiana University on January 5, 1911. The Fraternity's fundamental purpose is achievement. Early in this century, African-American students were actively dissuaded from attending college. Formidable obstacles were erected to prevent the few who were enrolled from assimilating into co-curricular campus life. This ostracism characterized Indiana University in 1911, causing Elder W. Diggs, Byron K. Armstrong, and eight other black students to form Kappa Alpha Psi Fraternity, which remains the only Greek letter organization with its 1st Chapter on the University's campus. The founders sought a formula that would immediately raise the sights of black collegians and stimulate them to accomplishments higher than they might have imagined. Fashioning achievement as it's purpose, Kappa Alpha Psi began uniting college men of culture, patriotism and honor in a bond of fraternity. The Rho Zeta chapter of Kappa Alpha Psi Inc. was chartered on the campus Methodist University on June 5, 2013.
---
Lambda Chi Alpha

Founded in 1909, Lambda Chi Alpha is an International Fraternity that centers itself around seven core values. These values are Loyalty, Duty, Respect, Service and Stewardship, Honor, Integrity, and Personal Courage. Lambda Chi Alpha was the first Fraternity to completely ban hazing in 1972. As a result of this hazing ban, there are no "pledges" in Lambda Chi Alpha. Once an individual joins, they become an Associate Member who is able to vote, hold office, and create meaningful change within the fraternity. The only thing that separates an Associate Member from a Full Brother is the Ritual process that takes place each semester. Lambda Chi Alpha was re-chartered at Methodist University in the Spring 2009. Since then, Lambda Chi Alpha has become one of the largest fraternities on campus. Come see what we are all about during our Rush Week events! Also, come by our NEW house in the Greek Village! If you have any questions, please feel free to contact us through our Instagram or through email!
Chapter Officers
President (High Alpha): Blaine Phillips – bphillips19@student.methodist.edu
Social Chairman (High Epsilon): Husung Wu – hwu21@student.methodist.edu
---
Omega Psi Phi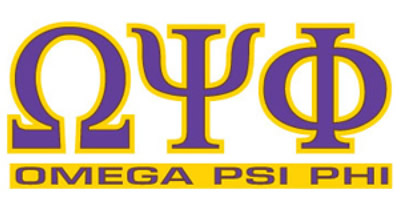 On the evening of November 17, 1911, Omega Psi Phi was founded inside the Science Building (later renamed Thirkield Hall) at Howard University located in Washington, D.C. Omega Psi Phi Fraternity, Inc. is the first international fraternal organization founded on the campus of a historically black college. From the initials of the Greek phrase meaning "friendship is essential to the soul" the name Omega Psi Phi was derived. That phrase was selected as the motto. "Manhood, Scholarship, Perseverance and Uplift" were adopted as Cardinal Principles. There are many notable Omega Men recognized as leaders in the arts, the sciences, academics, athletics, business, civil rights, education, government, and science sectors at the local, national and international level. Omega Psi Phi was founded at Methodist in Spring 2018.
Chapter Officers
President "Basileus": Jamsly Louizuis
Vice Basileus: John English
Keeper of Records: Kenton Shelton
Keeper of Finance: Tracy Fusilier
Chaplain: Patrick Brannen
Keeper of Peace: Joshua Carter
Campus Advisor: Tavares Hunter
Advisor: Jack Martin
---
Pi Kappa Alpha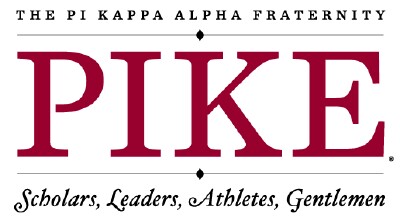 Pi Kappa Alpha (ΠΚΑ), commonly known as PIKE, is a college fraternity founded at the University of Virginia in 1868. The fraternity has over 225 chapters and colonies across the United States and abroad with over 15,500 undergraduate members over 300,000 lifetime initiates. The fraternity's vision statement is "To set the standard of integrity, intellect, achievement for our members, host institutions, and the communities in which we live."
---
Greek organization sites whose addresses do not begin with www.methodist.edu are student-developed and maintained sites. As student publications, these sites do not necessarily reflect the views of the Methodist University faculty, staff, or administration.