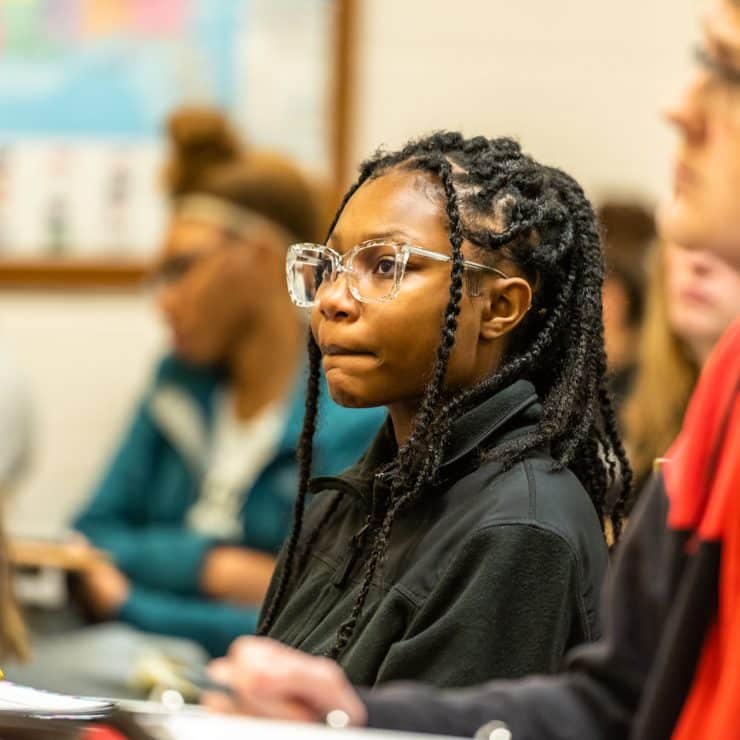 It's one of the most sought-after majors in the nation and Methodist University is leading the charge by offering a contemporary, accessible Psychology degree.
It's one of the most sought-after majors in the nation and Methodist University is leading the charge by offering a contemporary, accessible Psychology degree.
Psychology is the study of understanding human behavior, focusing on the physical, social, and environmental influences that impact the human mind. With an emergence of mental health awareness, the field is constantly changing. However, Methodist University is more than ready to take on the challenge of preparing students for a career in psychology.
Methodist University offers a Bachelor of Science in Psychology with the option of concentrating in Counseling/Clinical Psychology or Human Performance Psychology. Better yet, the University's Psychology program is offered both on campus and online.
"The main advantage for MU's online program is 100% of our classes are taught by full-time faculty members," said Dr. Mark Kline, head of the Social Sciences Division and Psychology professor. "Most of the other online Psychology programs are staffed by people who only work in the online module. Our online program is a good mirror of our on-campus experience."
The program also offers two minors, Psychology and Cognitive Behavioral Neuropsychology.
The upper-level courses at MU typically have anywhere from a 12:1 to a 18:1 student-to-faculty ratio — a relatively low number considering the popularity of the major.
"MU's Psychology faculty are very encouraging and supporting," said Akeem Benoit, a Psychology major with a concentration in Human Performance Psychology. "They provide students with the tools, wisdom and knowledge to face the next steps in our academic careers while teaching us how to be mindful of ourselves and others."
"Each professor I've had in this program has had a different teaching style, but they all have one thing in common: they all care deeply about their students," Jemorieana Golombeski, a Psychology major, added. "This program has helped me grow not only as a student, but as a person."
Although the University's Psychology program has a long history of success, the program is constantly evolving to make sure the teaching information and techniques are up to date. Not only do Psychology faculty receive annual professional development, but each professor is a member of the Society for Teaching Psychology — an organization with the main purpose of offering the newest topics and information in the field.
Kline said the Psychology program's dedication to contemporary methods has even led to unique projects in the classroom.
"I teach a Testing and Measurement course, which shows students how to administer the Wechsler Intelligence Scale for Children, which generates a full-scale IQ for a child's general intellectual ability. By the end of the class, our students are able to administer the test to children themselves," Kline said. "We also require each one of our majors to participate in the Center for Research and Creativity Symposium, an annual convention for student-led research projects. The students research a topic of their choice. They're really only limited by their imagination and the amount of funding available to research it. It's led to some incredible research projects."
From substance abuse counseling to human resources and management, a Psychology degree from MU can lead to a variety of career options with steady income. For example, according to the U.S. Bureau of Labor Statistics, the average annual salary for social and community service managers is $74,000, and it's $48,520 for substance abuse, behavioral disorder, and mental health counselors.
"Three of our current graduates were hired by an outpatient mental health clinic called Haymount Institute in Fayetteville while they were completing their senior year," Kline said. "More than 80% of the students who graduated from the Psychology program at MU are in a graduate program or they're working in a field related to their degree."
There's never a bad time to apply to Methodist University's Psychology program. You can apply for the on-campus program here or the online program here. To learn more about the program, visit here. For direct questions about the program, you may contact Kline at mkline@methodist.edu.