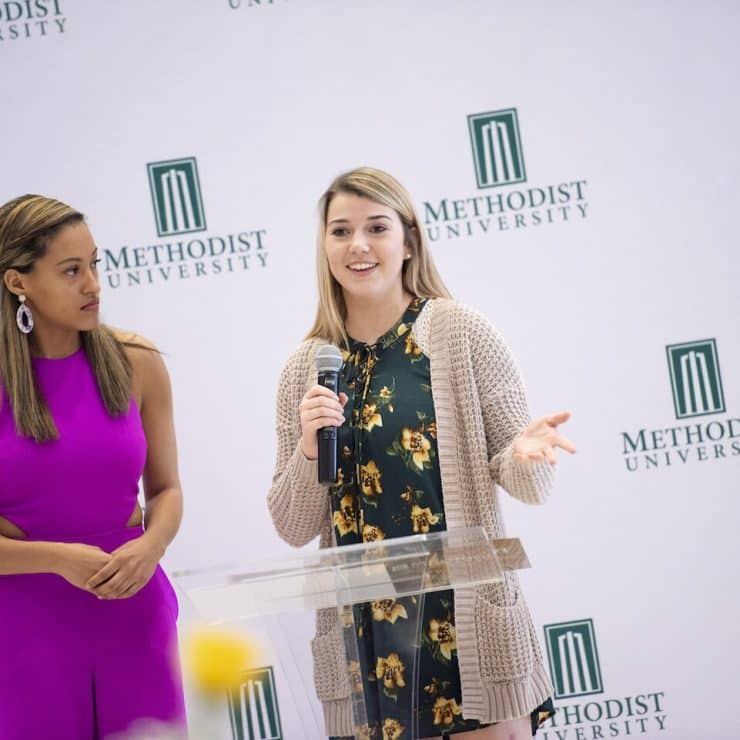 The History
The Loyalty Campaign was born out of a commitment by Fayetteville residents to build a local private, liberal arts college. In addition to their dedication to higher education, these early donors and volunteers realized the positive effects a university can have on the local community. Universities produce highly-educated graduates ready to take on roles in government, business, and non-profits; they provide performing arts and athletic events that attract visitors from out of town; and they employ great educators and innovators. But we could not do this alone! Every year, the Methodist University Founders Council, which is made up of local community members, helps us raise a large portion of the funds generated by the Loyalty Campaign. The Founders Council relies on teams of dedicated volunteers who support student scholarships through donating and asking others like you to donate as well.
Thanks to your LOYALTY:
Approximately 1,900 MU students are currently enrolled and on their way to completing an undergraduate or graduate degree.
More than 97 percent of MU students are awarded financial aid and scholarships that make it possible for them to attend Methodist University.
More than 13,000 MU graduates live and work around the world, and over half of those reside in North Carolina.
And thanks to your LOYALTY, these numbers will keep growing. MU graduates will continue to make a positive impact on our community and beyond.
Whom Does the Loyalty Campaign Support?
MU enrolls more than 1,900 students from around the country and the globe. Methodist awarded nearly $23 million in financial aid last year. More than 97 percent of MU students receive financial assistance, making the Loyalty Campaign critical to the success of our students.
Did You Know?
Methodist University is one of the top employers in the region, with more than 360 faculty and staff.
MU has recently expanded programs and courses to respond to industry needs. New online courses will bring an excellent education to students around the world as well as help MU connect with its military neighbors.
Your gift will continue to benefit the local community, as more than 3,000 MU graduates have chosen to live and work in Cumberland County.
Donate Now to the Loyalty Campaign!
All proceeds benefit the Loyalty Campaign Scholarship Fund. For questions, contact Lauren Metzger at 910.630.7169.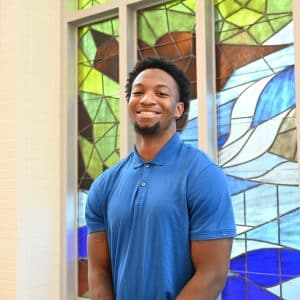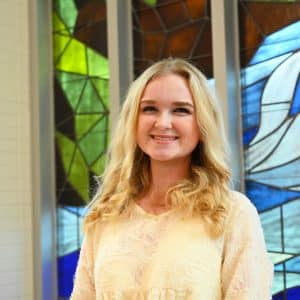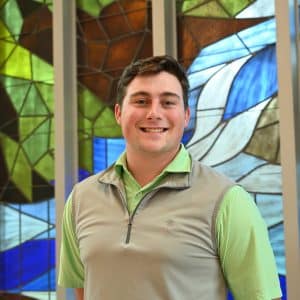 Do You Own a Business in the Fayetteville Region?
Methodist University has a positive effect on the local economy, benefiting local businesses with an estimated annual economic impact of more than $88 million, which includes construction, operations, and spending by students, alumni, and visitors.
Tax Benefits
Methodist University is a registered non-profit. All gifts made to the Loyalty Campaign are tax deductible.
Qualified Charitable Distributions (QCD) let IRA owners who are 70 ½ or older contribute up to $100,000 per year directly from an IRA to the owner's choice of qualified charities with no federal tax consequences. Consult with a tax advisor to learn how a QCD could potentially benefit you and support MU.