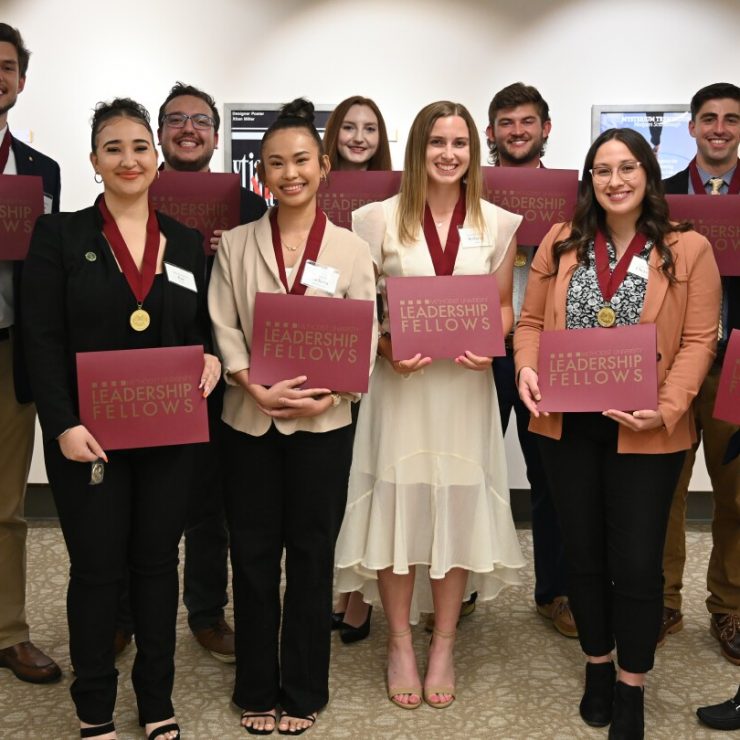 Lura S. Tally Center for Leadership Development
Empowering Students for Effective Leadership
Methodist University believes preparing students for effective leadership is one of the most important responsibilities of higher education. Through the Lura S. Tally Center for Leadership Development, Leadership Fellows, and other campus programs, MU provides a rich array of opportunities where leadership can be learned and practiced.
There are four key ideas upon which the MU Journey's Leadership initiative and center are based:
All students can become leaders.
Leadership must be based on ethical values.
Leadership is most effective when it is collaborative.
Effective leadership is about accomplishing positive change with others.
Leading well requires a foundation of knowledge, ethical values, leadership skills, and practical experiences. These steps are the basis for MU's in-depth leadership training and development. The clearest implementation of these steps can be found in the Leadership Fellows Program, which offers courses for credit, off-campus internships and leadership conferences, mentorship relationships, workshops, seminars, guest speakers, sand much more.
The Purpose of the Center
Our country urgently needs abler and more ethical leaders in all walks of life. The Methodist University Lura S. Tally Center for Leadership Development was founded in 1995 to promote leadership among the students of the University. The Center's activities include offering academic minors in Leadership Studies and Church Leadership, sponsoring an annual Community Leadership Conference, and coordinating other events throughout the year to enhance the leadership skills of those who participate.
Through the Methodist University curriculum, the Tally Center offers academic courses that develop traits and skills that employers will be looking for in the 21st century. Students participate in innovative courses, student-led activities, campus and community service, and off-campus internships. In addition to leadership theory and techniques, the Center emphasizes ethics, character, and self-confidence.
Mission
To prepare MU students for effective leadership by empowering them with the knowledge, values, skills, and experiences necessary to achieve positive change in community life and in the workplace.
Goals
Students who graduate with a minor in Leadership Studies will demonstrate basic skills of personal and interpersonal leadership; will demonstrate knowledge of the theories and approaches to leadership; and will demonstrate the ability to analyze and understand contemporary issues of leadership.
Students, staff, faculty, and community members who participate in one or more LSS courses or Tally Center sponsored events will have opportunities to enrich their understanding and abilities of leadership.
Objectives
Develop Individual Leadership Skills
"Major capacities and competencies of leadership can be learned," says Warren Bennis, a prominent scholar of leaders and leadership. The skills and techniques taught by the Center will prepare students for distinguished roles in business, in government, and in the community.
Promote Democratic and Civic Values
Our democracy is founded on the principle that all citizens share responsibility for governance. Thus we must have citizen leaders who possess the necessary democratic values of participation, responsibility, and integrity that guide how people live and work together. Through the Center's activities, students will learn the meanings and importance of our society's core values.
Inspire Ethical Behavior
When time is short and stakes are high, character may be a leader's most important guide, motivating action toward decent ends. The Center will both test and develop students' character through action projects and exercises.
Instill Personal Confidence
Effective leaders operate constructively in the midst of ambiguity, risk, delayed reward, and possible failure. The Center will strive to develop confident leaders who can empower others to solve problems even under difficult circumstances. "Everyone does have a leader inside," writes Robert Reich, former Secretary of Labor.
About Lura S. Tally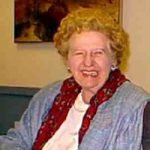 Lura S. Tally was a life-long leadership contributor as a mentor to students in the Leadership Program at Methodist University. Senator Tally was the first woman elected to the North Carolina legislature from Cumberland County. She served 22 years in the North Carolina House and Senate, where she emphasized programs to serve education and young people, as well as to protect North Carolina's environment. A recipient of numerous awards and commendations for her leadership, she initiated and supported growth of significant components of community life, such as the county's Mental Health Center and scouting. During her retirement, she held a Gubernatorial appointment with the North Carolina Museum of Science. Senator Tally died on Aug. 28, 2012 at the age of 90.
Clearly, Lura S. Tally was one of Fayetteville's special treasures, and Methodist University is proud to honor her and her leadership by naming the Leadership Program for her.
Contact the Director
Associate Professor of Applied Communication; Director, Tally Center for Leadership