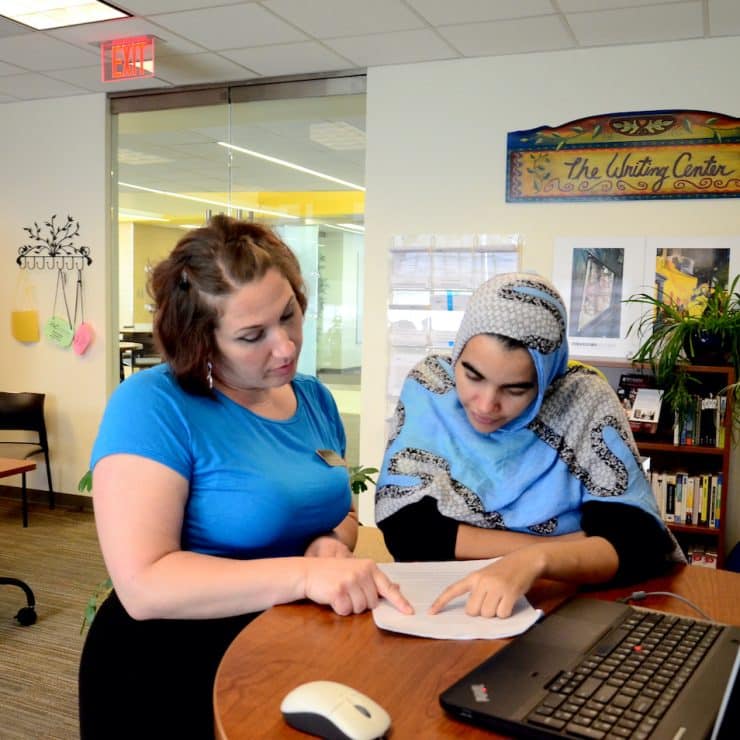 Teaching English as a Second Language
The Department of Modern Languages and Literature, in cooperation with the Department of Education, offers a program of four courses designed to acquaint the student with language study and an understanding of the process of learning another language along with effective methods and skills needed to assist speakers of other languages in their learning English. A certificate in Teaching English as a Second Language will be awarded to the candidates who have completed this program and have at least 60 semester hours of college level credit.
Certificate Requirements
The courses listed below will serve to satisfy the competencies as set forth by the State Department of Public Instruction (SDPI) for an add-on in ESL. These courses, considered electives with any major or minor, may be taken in any sequence. Upon successful completion of the entire sequence of 12 credits, the Department of Modern Languages and Literature will award the official certificate. This certificate will serve many purposes. Interested students should discuss this program with the TESL coordinator.
The required courses (offered at least once a year) are as follows:
ACL 3600 Exploring Cross-Cultural Communication (3 credits)
EDU 4160 Teaching Methods for Foreign Languages & TESL (3 credits)
LAN 3200 Introduction to Linguistics (3 credits)
LAN 3300 Second Language Acquisition (3 credits)
In addition to completing coursework, Candidates should take the English as a Second Language (K-12) (Praxis II, Test Code 5362 English to Speakers of Other Languages, Passing Score: 155), exam before submitting to NCDPI for the certificate.
NC State Board of Education Complaint Process
The North Carolina State Board of Education (SBE) has jurisdiction to investigate allegations of noncompliance regarding specific laws and rules. Complaints may address Educator Preparation Program requirements set forth in Article 15(D) of Chapter 115C. The SBE does not have jurisdiction over complaints related to contractual arrangements with an EPP, commercial issues, obtaining a higher grade or credit for training, or seeking reinstatement to an EPP. All complaints filed with the SBE must be in writing. A person or entity may file a written complaint with SBE by filling out a complaint form and submitting online and/or mailing or faxing a hard copy to the address on the form.
Contact
Head, Humanities Division; Associate Professor of Modern Languages