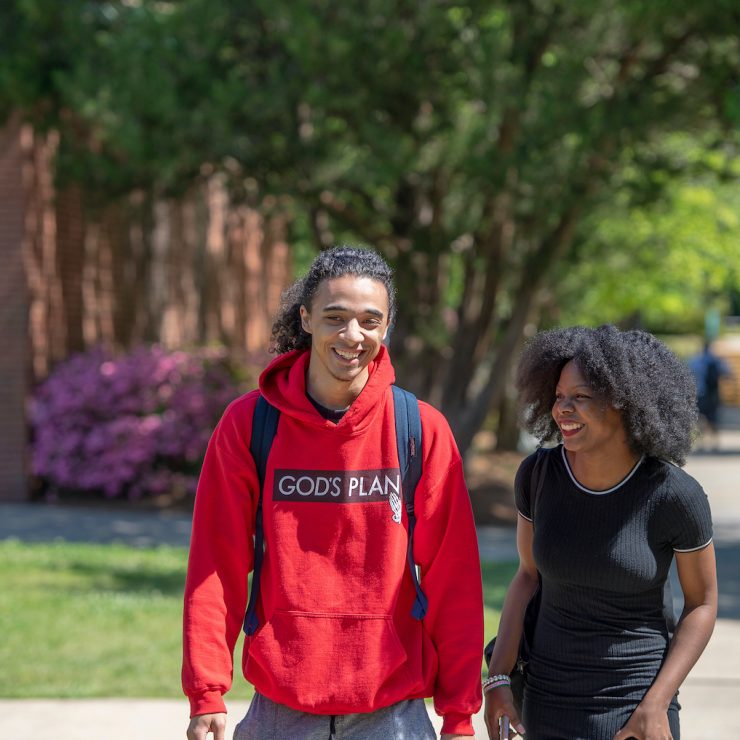 Readmission & Visiting Students
Methodist University understands some students may want to continue their education, either by returning to MU after a period of time or as visiting students. If you are a visiting student or a student seeking readmission, please follow the guidance below:
Readmission
Students whose enrollment has been discontinued for a year or more who are seeking readmission to the University must complete a formal application through the Office of Admissions. They must be given clearance by the Offices of Admissions, Financial Aid, Student Financial Services, Registrar, and Student Affairs before being considered for re-admission.
Visiting Students
Students who have matriculated at other colleges and universities may take a limited number of courses at Methodist University as visiting students. An applicant seeking admission as a visiting student must complete an application for admission as a visiting student and have a letter of permission from his or her resident college forwarded to the Admissions Office.
Frequently Asked Questions