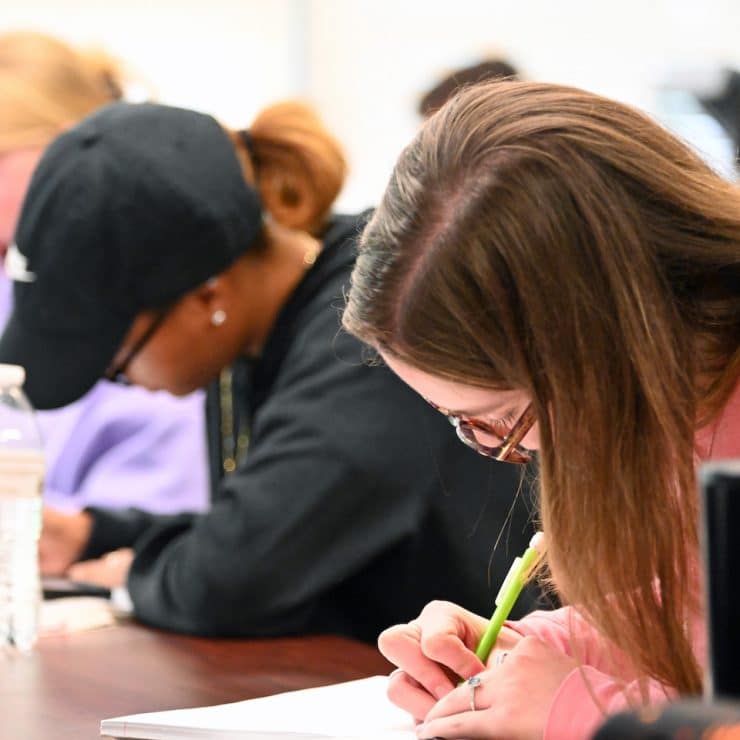 Pre-Professional Advising Tracks
Pre-Professional advising tracks at Methodist University are not majors, but rather academic advising tracks which allow students to pursue an undergraduate degree which will prepare them for professional graduate education. Methodist University graduates are highly sought after by graduate schools, and many of our programs boast 75% to 80% acceptance rates to professional programs.
Pre-Athletic Training
The Pre-Athletic Training advising track consists of a core of prerequisite courses that must be completed prior to admission to a graduate Athletic Training program. Athletic Training programs typically require courses in biology, chemistry, anatomy and physiology, psychology and statistics. These courses can be incorporated into almost any major at MU, although most students will typically choose a major in Kinesiology or Biology.